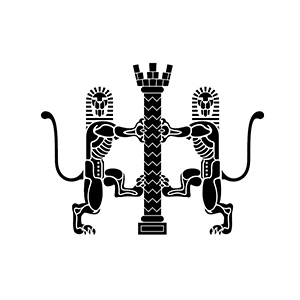 The Royal Institute of British Architects
£50+ per person
I'd like to book this restaurant:
Close
Thank you for your interest in The Royal Institute of British Architects!
Here are your booking requirements:
For more information regarding availability and prices please call
Alternatively, simply fill in your name, email address and phone number in the form below and we will call you back to confirm.
RIBA at 66 Portland Place is situated in the heart of central London, located between the buzz of Oxford Street and the tranquillity of London's Regent's Park. The Grade II listed Art Deco building is an inspiring backdrop for events of up to 400 guests and the venue is regularly used for private and corporate dinners, conferences, meetings, receptions, weddings and more.
Private dining rooms at RIBA at 66 Portland Place
66 Portland Place, the headquarters the Royal Institute of British Architects, has a long history of hosting events to entertain and celebrate special occasions. The venue offers a range of architecturally stunning event spaces ranging from the grand Florence Hall, the more intimate Aston Webb room with its period features, the RIBA Gallery – a  light-filled, blank canvas space, and the Jarvis Hall, a tiered auditorium. 66 Portland Place also has beautiful roof terraces, which offer a tranquil oasis in the city with panoramic views across London.
Events
The highly versatile nature of the building, coupled with the expertise of the events team, makes 66 Portland Place a popular venue for bespoke events. The venue frequently hosts events such as conferences, product launches, gala dinners and award ceremonies, as well as private dinners, Christmas parties, fashion shows, celebrity charity galas, photo shoots and location filming. Whatever your event, the RIBA team will work with you to make it memorable.
Drinks Receptions / Parties
66 Portland Place can accommodate drinks receptions and parties for up to 400 guests. In the summer months, guests can enjoy summer drinks and canapés on one of the terraces, in the stunning Florence Hall with its floor to ceiling windows and Art Deco features, or the first-floor gallery which is situated around the grand marble staircase.
For those milestone occasions, whether corporate or private, 66 Portland Place's 'Build Your Own' celebration package – a subtle nod to the building's architectural roots, has been designed to simplify the planning process when it comes to selecting food and drink options so you can spend more time on the personal touches. Set at multiple price points, F&B options can be selected as a standalone package, or in combination with another to suit budget and preference. This is combined with a choice of architecturally stunning spaces to suit your event numbers and vision.
Conferences and Meetings
66 Portland Place can accommodate conferences for up to 400 delegates, as well as smaller scale meetings of 2-100 guests across a range of different spaces. The purpose-built auditorium with tiered seating is perfect for presentations or training, while the Florence Hall offers a more open-plan, light filled space for a conference or exhibition. For smaller scale meetings, the historic Aston Webb room or modern Lutyens Room are popular choices.
The recently launched 'Build Your Own' meeting package has been designed to simplify the organisation of face-to-face or hybrid events. The package features a range food & beverage options set at multiple price points to suit budget and taste, as well as a choice of fully equipped meeting rooms featuring Art Deco details and AV facilities.
Gallery