Greenwich
Situated on the south side of the Thames, opposite Canary Wharf in London's Docklands, Greenwich is home to a fine Royal Park as well as The National Maritime Museum, The Royal Greenwich Observatory and The Cutty Sark.
Greenwich is also famously known for that notorious but beautiful landmark, The Millenium Dome, and can be reached from north of the river by traveling on the DLR to Greenwich and Cutty Sark stations.
Greenwich boasts many cosy pubs and restaurants as well as bars and comedy clubs. Weekend visitors should make a point of checking out the bustling markets including the famous Central Market – the Camden Market of South London.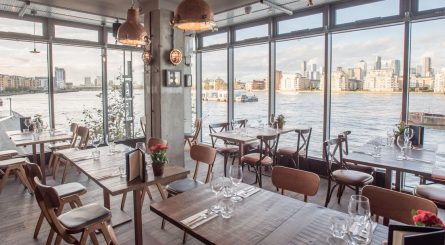 The Sail Loft – Greenwich
£40+ per person
The Captain's Cabin private dining room on the top floor of The Sail Loft in Greenwich can accommodate up to 45 seated guests or up to 70 guests for standing drinks receptions. The room has panoramic view of the river by day and the lights of Canary Wharf and London city by night.
»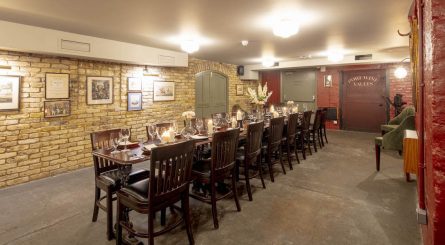 Davy's Wine Vaults
£35+ per person
The three private dining rooms at Davy's Wine Vault in Greenwich accommodate 6 – 70 seated guests (40 – 80 standing guests). Exclusive Hire also available in upstairs area (75 seated/ 100 standing) and downstairs area which can accommodate up to 110 seated guests or up to 120 guests for standing drins receptions.
»