East City
As The City expands, areas on its periphery such as Aldgate, St. Katharine's Dock, Limehouse and Wapping & extending to Canary Wharf in Docklands are being colonised by companies that are part of 'The City' but not actually located there. The areas to the east of The City of London, many with river-front views of the River Thames have a great selection of interesting and often historic venues with private dining rooms – often just minutes by cab from the heart of The City.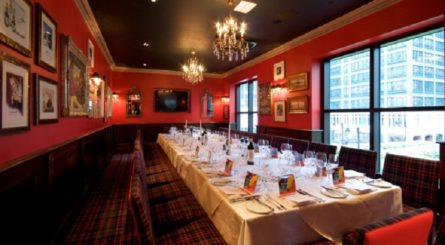 Boisdale of Canary Wharf
£49+ per person
Boisdale of Canary Wharf has four private dining rooms available for seated events ranging from 10 to 40 guests and is also available for restaurant takeover.
»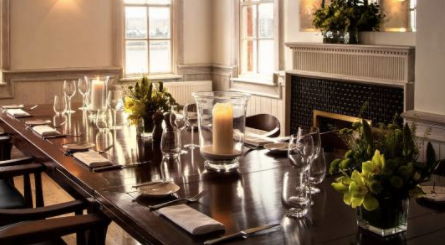 The Narrow
£35+ per person
The Narrow by Gordon Ramsay has two private dining rooms seating up to 18 and 35 guests. Restaurant takeover available for up to 70 seated (200 standing) guests.
»
Tom's Kitchen St Katharine Docks
£50+ per person
Tom's Kitchen St Katharine Docks has two private dining spaces seating 16 – 56 guests. Exclusive hire for up to 100..
»