Trafalgar Square
Trafalgar Square, Westminster, has a symbolic place in the heart of Londoners, representing a focus point in British political and cultural heritage. It is home to the National Gallery, Nelson's Column and various contemporary and controversial art installations, and has provided a stage for many political events over the decades. You will have no problem in finding transport to Trafalgar Square; as well as tube and bus routes, the area has been recently pedestrianised. It is a key feature for any tour of London, and a classic location for corporate private dining.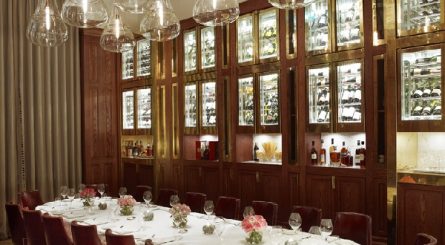 Massimo Restaurant & Bar
£95+ per person
The Chef's Table at Massimo Restaurant & Bar can seat up to 20 private dining guests.
»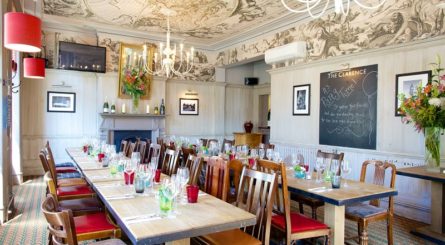 The Clarence
£0+ per person
The Beefeater Room at The Clarence, close to Trafalgar Square, can seat up to 40 private dining guests and up to 60 for standing receptions.
»
The Northall
£90+ per person
The private dining room at The Northall can accomodate between 15 to 30 seated guests for events.
»