Pimlico
Pimlico in the City of Westminster is a residential area known for its elegant Regency architecture and pleasant squares. Home to Tate Modern, Pimlico is located to the south of Belgravia, within walking distance of Victoria station with Vauxhall Bridge Road on its southern perimeter connecting it to the south side of town. You don't need a passport to visit and, what's more, Pimlico has a good selection of restaurants with private dining rooms available to book for events.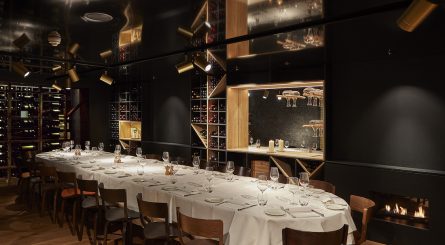 Enoteca Turi
Authentic Regional Italian
|
£60+ per person
The downstairs private dining room at independently owned Enoteca Turi Italian restaurant on the edge of Pimlico, close to Chelsea and within walking distance of Victoria, is located in the atmospheric wine cellar and can accommodate 18 to 28 seated guests.
»