Private dining venues in Clerkenwell
Edged in between Bloomsbury, King's Cross and Islington with Farringdon on its southern border, Clerkenwell has been transformed in the last twenty years into a chic urban residential area to which creative industries including architects and design professionals have been drawn.
With a history dating back to mediaeval times, this district within the London Borough of Islington has a rich industrial heritage of brewing, printing, jewellery-making and – especially – watchmaking. Clerkenwell has a genuine village feel to it with an interesting mix of restaurants, gastropubs & historic London pubs to be found among the winding back streets and elegant squares around St. John Street & Clerkenwell Green at its centre.
A diverse selection of venues with exclusive spaces for group events are located within Clerkenwell including restaurants with private dining rooms and pubs with function rooms. The district's close proximity to the City of London – Barbican is a less than ten minute walk away – has made it a popular choice for City PAs looking for venues for corporate lunches and dinners away from the bustle of the Square Mile.
Closest London Underground tube stations are Farringdon on Farringdon & Barbican tube stations on the Metropolitan, Circle & Hammersmith & City lines and Angel on the Northern & Victoria lines.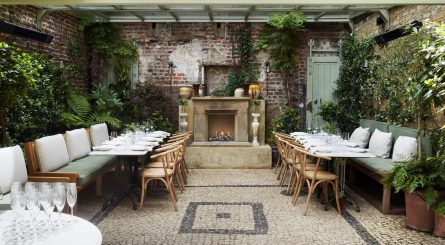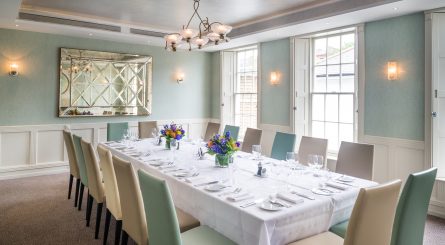 Frederick's
£60+ per person
Just 15 minutes from The City, Islington's acclaimed Frederick's Restaurant has two private dining rooms for parties seating 15 to 40 guests.
»