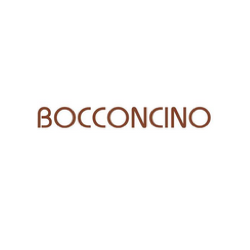 Bocconcino
£70+ per person
I'd like to book this restaurant:
Close
Thank you for your interest in Bocconcino!
Here are your booking requirements:
For more information regarding availability and prices please call
020 7499 4510
Alternatively, simply fill in your name, email address and phone number in the form below and we will call you back to confirm.
Bocconcino is an Italian restaurant in the heart of Mayfair, serving authentic Italian pasta, pizza, fresh seafood and steaks in a sleek and stylish setting.
From catch of the day to wood-fired pizzas with perfectly charred crusts to homemade pasta, every bite has that original stamp of home.
Bocconcino Restaurant follows the best culinary principles of Italy: top quality ingredients, honest cooking, first class service, and great Italian wine!
Are you on the lookout for somewhere special for a forthcoming company dinner or special event? Bocconcino might just be the perfect choice: a luxurious Mayfair restaurant that serves the finest traditional Italian fare in sleek and stylish environs.
Whether you're looking to entertain work clients or celebrate a landmark birthday, Bocconcino is a venue guaranteed to please everyone in attendance, taking care of every detail in the utmost style, from the delicious food to the impeccable service and the alluring decor by cutting-edge architects UNK.
Private dining events at Bocconcino restaurant
The restaurant's private dining area caters for anywhere between 40 and 127 guests.
The menu focuses on dishes prepared from the greatest ingredients, offering an authentic taste of Italy in central London.
From a delightful atmosphere to wonderful flavours, friendly Italian service, and the perfect private-dining area, we have so much to offer those looking for a great place for a corporate or private event.
Of course, no great dinner would be complete without a fine bottle of wine. Bocconcino's wine list showcases the country's viniculture in its rich diversity alongside a curated Rest of The World selection.
Well-known brands share cellar space with the kind of small artisan producers that are the province of true connoisseurs. From light, fruity white wines to intense, full-bodied reds, the perfect wine for every palate is tucked away somewhere in our vast collection.
Gallery