Kimmo Makkonen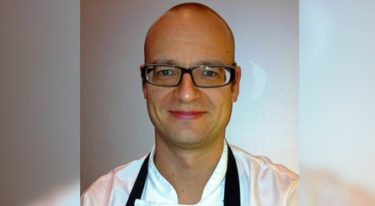 How long have you been at the restaurant?
I have been at Avenue for 2 years; one and a half as Senior Sous Chef and from the beginning of 2012 as Head Chef.
Which was the first restaurant you worked in?
Restaurant Kaksi Kanaa in Helsinki.
What was the last London restaurant you went to, apart from your own?
The Greenhouse.
What or who has been the biggest influence on the way you cook and why?
Rene Redzepi and Claude Bosi, their style of cooking is very interesting and contemporary, they serve food with high standards.
What is your personal signature dish?
My signature dish changes from time to time…at the moment it's Char-Grilled Mackerel, Beetroot and Rhubarb. I generally like to cook with mackerel because of it's flavour.
Which other chef(s) do you most admire?
I admire Rene Redzepi, Claude Bosi, Thomas Keller, Alain Senderos. The list is endless. They are chefs who are original and want to do their own thing.
What's the best part of your job?
To work with different people, instant feedback, daily routine changes constantly and being creative.
And the worst?
Long hours.
What would your last meal be?
Grouse, Scallops and Mackerel with any sort of garnish.
Do you have a chef's shortcut that you can share with us?
No shortcuts really; do the right thing and work hard!!