Gary Hollihead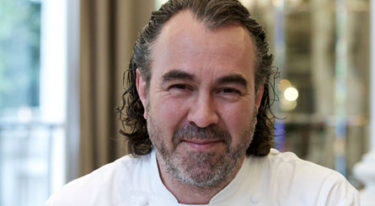 How long have you been at the restaurant?
3 years.
Which was the first restaurant you worked in?
The Belfry Golf and Country Club, Sutton Coldfield.
What was the last London restaurant you went to, apart from your own?
Chez Bruce, Wandsworth.
What or who has been the biggest influence on the way you cook and why?
Louis Outhier from L'oasis South France. The simplicity of his food with wonderful local produce found in South France.
What is your personal signature dish?
Steamed sea scallops with rhubarb and cardoman.
Which other chef's) do you most admire?
Louis Outhier, now retired.
What's the best part of your job?
Being lucky enough to be able to work with the finest producers and growers we have in this country.
And the worst?
Having to spend more hours than I would really like at the computer.
What would your last meal be?
My wife Jane's Cottage pie.
Do you have a chef's shortcut that you can share with us?
No short cut the correct way is the only way.