Matt Weedon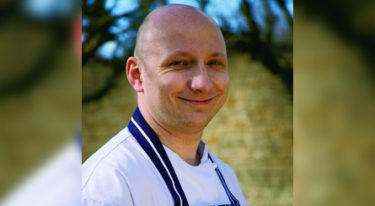 How long have you been at the restaurant?
Since February 2013.
Which was the first restaurant you worked in?
The Pendley Manor Hotel, Herts.
What was the last London restaurant you went to, apart from your own?
Story, Bermondsey.
What or who has been the biggest influence on the way you cook and why?
Aaron Patterson, Taught me how to cook at high level and not to accept second best.
What is your personal signature dish?
A tasting plate of Fallowfields reared Dexter Beef.
Which other chef(s) do you most admire?
Philip Howard, Raymond Blanc, Dave Everett Mathias.
What's the best part of your job?
The provenance of our own ingredients – being involved with my ingredients from field to fork or cradle to grave, deciding on the seeds to plant and which sow to put when to the boar.
And the worst?
When my Dexter cows get out.
What would your last meal be?
Dexter Rib Eye, asparagus, chips and Béarnaise Sauce with a big glass of red.
Do you have a chef's shortcut that you can share with us?
Thermomix is my right arm in the kitchen.