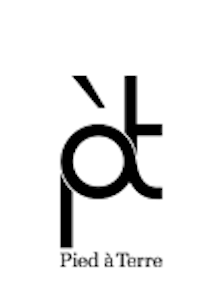 Pied à Terre
£80+ per person
I'd like to book this restaurant:
Close
Thank you for your interest in Pied à Terre!
Here are your booking requirements:
For more information regarding availability and prices please call
020 7636 1178
Alternatively, simply fill in your name, email address and phone number in the form below and we will call you back to confirm.
One of the most established, independently owned Michelin starred restaurants in London, there is no coincidence that it's held a star for 25 years.
Outstanding food, award-winning service and one of the best wine cellars in the capital are some of the accolades we're known for. But we also know a thing or two about hosting a private party – whether for business or pleasure.
Our hidden private dining room in Fitzrovia is found on the second floor of our beautiful restaurant. It is elegant, comfortable and comes with your own butler-style service.
Chef Asimakis Chanoitis, is a stalwart at Pied à Terre, progressing though the ranks in the kitchen. His passion and experimental approach means he pushes the boundaries of the traditional French method cuisine.
Menus are varied in price and cover all dining preferences including vegetarian and vegan private dining menus. To start the evening, our hide-away bar is the perfect area to enjoy an aperitif before being shown to your intimate dining room by your serving team.
As an extra touch, the room can be tailored to your requirements from table flowers to take-home gifts such as exclusive hand-made produce from the kitchen.
No room charge.
Gallery