Adrian Hawkins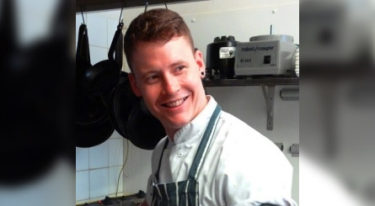 How long have you been at the restaurant?
I re-joined the Market team in my current role as Head Chef at the beginning of 2013. I'd previously been here as the Sous Chef before I went travelling and working in kitchens around the world.
Which was the first restaurant you worked in?
At Harry's Hotel Bar, Aberystwyth.
What was the last London restaurant you went to, apart from your own?
We're based in Brighton and Hove but I frequently dine out in London and went to Hibiscus on my most recent visit. I've also just come back from Paris where I dined at the 3 Michelin Star Guy Savoy – a treat for any chef!
What or who has been the biggest influence on the way you cook and why?
Actually my old chef at Market, Gethin Jones, who had previously been sous chef for Jan Tanaka at Pearl in Holborn. He opened my eyes to a lot of possibilities and flavour combinations.
What is your personal signature dish?
I don't have one – I like cooking everything and – as the menu constantly changes and as I develop – the last thing that I cooked is always my favourite.
Which other chefs do you most admire?
Again, I don't have one in particular. I have a lot of respect for everyone in the industry but chefs like Marcus Wareing and Phil Howard do stand out.
What's the best part of your job?
When customers give you great feedback and tell you that their food was the best meal that they have ever tasted.
And the worst?
When they don't!
What would your last meal be?
My Mum's Shepherd's Pie.