Chris Holland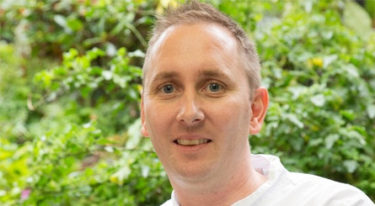 How long have you been at the restaurant?
I have been at the restaurant for 15 years.
Which was the first restaurant you worked in?
The first restaurant that I worked in was The Broadfield Hotel in Rochdale.
What was the last London restaurant you went to, apart from your own?
Hibiscus was the last restaurant in London that I went to.
What or who has been the biggest influence on the way you cook and why?
The ingredients and the suppliers that I use are my biggest influence as without them I cannot produce my craft.
What is your personal signature dish?
I don't have a signature dish. I would like to think that all my dishes are of an equal standard.
Which other chef's) do you most admire?
I admire all chefs as the job is a difficult one and all tradesman and tradeswomen should be respected, whatever their level.
What's the best part of your job?
The best part of my job is making people happy through my food.
And the worst?
The worst part of the job is the paperwork.
What would your last meal be?
My last meal would be roast beef dinner; simple high quality produce, best served in Britain!
Do you have a chef's shortcut that you can share with us?
I don't do shortcuts – no pain, no gain!