Richard Kirkwood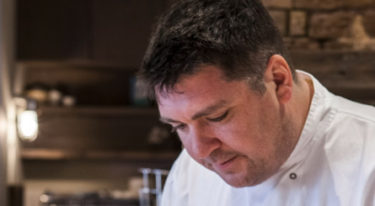 How long have you been at the restaurant?
This is my first month (December) having moved back in to London.
Which was the first restaurant you worked in?
I first started working with Le Caprice, Caprice Holdings in 1996.
What was the last London restaurant you went to, apart from your own?
Novikov. Brilliant food, great concept and great bar.
What or who has been the biggest influence on the way you cook and why?
Roy Brett, Tim Hughes and Peter Weeden.
What is your personal signature dish?
I don't have one really. I just love cooking with great seasonal produce and coming up with new dishes.
Which other chef's do you most admire?
Stephen Terry from the Hardwick in Wales and Mark Hix.
What's the best part of your job?
I love working closely with suppliers and creating new dishes with the fantastic produce we have available to us.
And the worst?
Absolutely nothing!
What would your last meal be?
It has to be shellfish or fish. Of course!
Do you have a chef's shortcut that you can share with us?
Never take any shortcuts.