Rajinder Pandey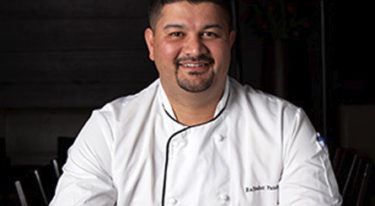 Which was the first restaurant you worked in?
I was part of the opening team for Mint Leaf Restaurant in 2003.
What or who has been the biggest influence on the way you cook and why?
It was my mother; she used to make lovely dishes with so much love and affection.
What is your personal signature dish?
Butter chicken.
Which other chef's) do you most admire?
Sanjeev Kapoor, who inspired me to become a chef.
What's the best part of your job?
To create new dishes and cook with seasonal produce.
And the worst?
Admin!
What would your last meal be?
Home cooked food (lentils and rice).
Do you have a chef's shortcut that you can share with us?
As lot of Indian cooking requires onion to be golden brown so to do that quickly just add little salt with the onions.