Philippe Roth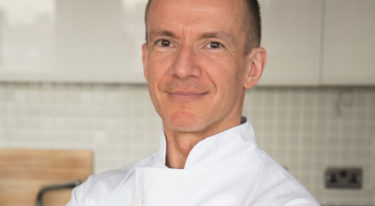 How long have you been at La Belle Assiette?
I joined la Belle Assiette in April 2015 – and I'm loving it!
Which was the first restaurant you worked in?
Le Tastevin – a 2 Michelin star restaurant in France.
What was the last London restaurant you went to, apart from your own?
I went to eat at Kopapa in Covent Garden.
What or who has been the biggest influence on the way you cook and why?
The biggest influence came from my grandmother who gave me the passion for cooking. I have beautiful memories spending time with her in the kitchen. She was using products from her garden and preparing everything from scratch, even her own pasta.
What is your personal signature dish?
This is a difficult question…. but I'd say Turbot with vegetables julienne, scale of dive scallops, pea purée, light velouté.
Which other chef'(s) do you most admire?
Gordon Ramsay and the French chef, Joel Robuchon.
What's the best part of your job at La Belle Assiette?
Seeing my clients enjoy my food, meeting nice people and being able to deliver a wonderful at home dining experience.
And the worst?
Because I usually travel to the customer's home, office or venue I have to carry everything: ingredients and other materials. This is sometimes quite heavy.
What would your last meal be?
I have a sweet tooth so a selection a mini desserts would probably be it!