Matt Robinson.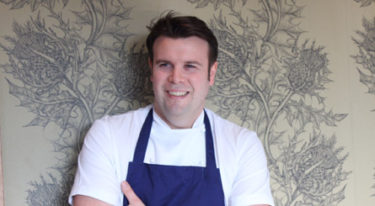 How long have you been at the restaurant?
Since December 2012.
Which was the first restaurant you worked in?
Est in Sydney in Australia when I was 20 years old and first restaurant in London was The Criterion, Piccadilly Circus under Marco Pierre White.
What was the last London restaurant you went to, apart from your own?
Numero Uno, Nortcote Road, Clapham: My Local Italian!
What or who has been the biggest influence on the way you cook and why?
My mum – epic cook and a true multi tasker- cleans as she cooks…
What is your personal signature dish?
Signature dish is slightly old hat but recently I have put lots of effort and time into trying to perfect the #bluebirdburger, from the 3 different cuts of meat we use to the cooking and resting times, it has been a real labour of love.
Which other chef(s) do you most admire?
Chefs I most admire are the guys I spend every day with.
What's the best part of your job?
I love the buzz of a busy service.
And the worst?
It keeps me away from Australia.
What would your last meal be?
Steak tartare at Le Caprice, or Sunday dim sum with all my mates.
Do you have a chef's shortcut that you can share with us?
Do it nice, do it twice.