Jason Marchant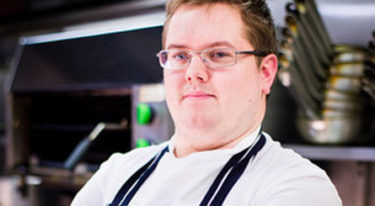 How long have you been at the restaurant?
Almost 4 years.
Which was the first restaurant you worked in?
Claridges.
What was the last London restaurant you went to, apart from your own?
Burger And Lobster.
What or who has been the biggest influence on the way you cook and why?
Andrew Jones, who was my premier sous chef at claridges with passion and creativity.
What is your personal signature dish?
A good quality rib eye steak cooked medium rare with bone marrow and foie gras.
Which other chef(s) do you most admire?
Michael Cains. What's the best part of your job? Getting to work with a great team and top fresh produce every day.
And the worst?
Missing out on the glorious sun.
What would your last meal be?
Beef Wellington.
Do you have a chef's shortcut that you can share with us?
Get a Commis to do it!