Dave Robson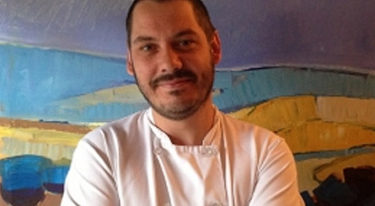 How long have you been at the restaurant?
2 years this time around.
Which was the first restaurant you worked in?
Pool Court.
What was the last London restaurant you went to, apart from your own?
Marcus Wareing at The Berkeley.
What or who has been the biggest influence on the way you cook and why?
Jeff Baker at Pool Court at 42 – opened my eyes to a whole new level of standards.
What is your personal signature dish?
Duck Confit – our menu changes every 8 weeks but it stays on all year round.
Which other chef's) do you most admire?
Philip Howard, Alain Roux, Mark Askew, Clare Smyth and Nigel Howarth.
What's the best part of your job?
Working with fresh produce.
And the worst?
I don't mind putting in the hours but it comes at a cost.
What would your last meal be?
Too many things but it would last all day, have crusty bread and all my friends and family.
Do you have a chef's shortcut that you can share with us?
No. Everything should be executed to the best of your ability and without shortcuts.