Andy Rose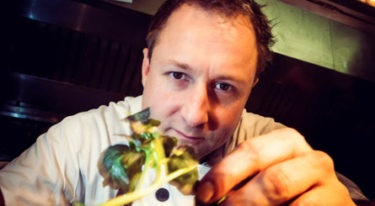 How long have you been at the restaurant?
2 years.
Which was the first restaurant you worked in?
Dolder Grand Hotel, Zurich.
What was the last London restaurant you went to, apart from your own?
Roka.
What or who has been the biggest influence on the way you cook and why?
Many of the chef in the early days were inspiring (most of whom were Swiss) Jacky Donatz, Armin Armrin, Anton Mosimann and of course MPW.
What is your personal signature dish?
I can't really pin-point any single dish, as we're constantly evolving our menu. Lots of game, shellfish and some foraged foods is a focus at the moment.
Which other chef's) do you most admire?
Mark Hix, Jason Atherton.
What's the best part of your job?
The buzz, the food and the people.
And the worst?
A lack of good chefs coming through our industry.
What would your last meal be?
Simple! – Cold langoustine, mayonnaise & great bread, a perfect steak, cheese, then fresh berries & clotted cream.
Do you have a chef's shortcut that you can share with us?
Don't take shortcuts.