Alexis Gauthier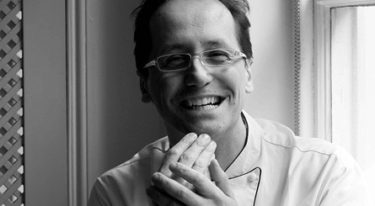 How long have you been at the restaurant?
Since we opened it, 1 year ago.
Which was the first restaurant you worked in?
Chantecler Restaurant in Hotel Negresco in Nice.
What was the last London restaurant you went to, apart from your own?
Umu restaurant; it was really good.
Which London restaurant is your favourite and why?
L'atelier de Joel Robuchon – consistently good food in a great atmosphere and very well served.
What or who has been the biggest influence on the way you cook and why?
Alain Ducasse is the man who opened my eyes to good food.
What is your personal signature dish?
Black Truffle Risotto.
Which other chef(s) do you most admire?
Gordon Ramsay for starting from nothing and being now the biggest and most famous chef on the planet.
What's the best part of your job?
Eating all day without feeling guilty about it!
And the worst?
Long hours and hot kitchen.
What would your last meal be?
A slice of duck foie gras with toastd brioche and a glass of Chateau Yquem.
Do you have a chef's shortcut that you can share with us?
I rest my roast chicken upside down so the breast remains moist a lot longer!