Nov 2, 2016
The Top London Restaurants With Chefs Tables
Many celebrity chefs now have their own establishments from which they can showcase their various styles, cuisine and skill. Many also have chef's tables, so guests who might want to catch sight of a celebrity chef in the cut and thrust of the kitchen can see the action up close.
Here's our top eleven Celebrity Chefs with tables and private rooms
Gordon Ramsay is, of course, the original and the most prolific celebrity chef. Restaurants that bear his name which also boast fabulous private rooms are the amaze-ing Maze – with its plethora of different rooms and culinary styles, from steak to modern European and pan-Asian. But that's not it, Ramsay's portfolio also includes modern British cuisine in two private rooms at The Savoy Grill for 8 and 40 guests and a range of private rooms at the gorgeous York and Albany, as well as the Italian inspired Union Street Café, modern European at London House, modern British at The Narrow and laid back vintage Heddon Street Kitchen.
The incredibly talented Angela Harnett moved on from being Ramsay's protégé some time ago and her latest collaboration with Neil Borthwick includes a chefs' counter for up to ten guests at The Merchant's Tavern although there's also a private room for up to 22 guests.
Richard Corrigan has cleverly crowbarred two rooms with views of his state of the art kitchen for 12 guests at the chef's table and 6 guests at the kitchen library at Corrigan's Mayfair.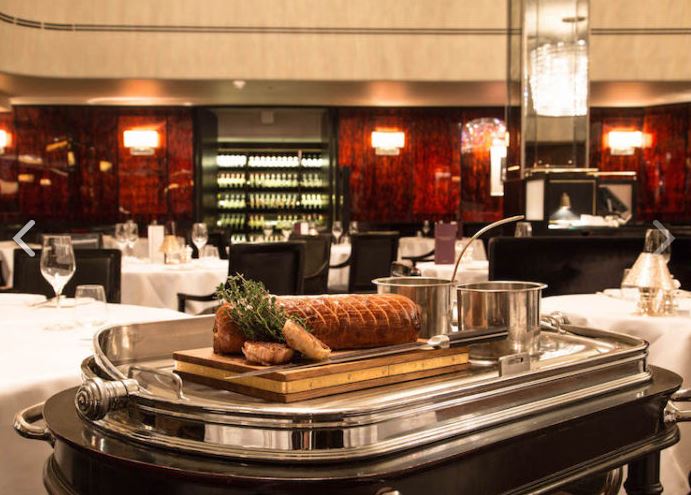 Over by the South Bank, Massimo Restaurant and Bar also features a dedicated chef's table with kitchen views for up to 20 guests.
Atul Kochhar's Michelin starred Benares has a glass fronted view into the kitchen with space for up to 6 guests.
Similarly screened off by glass is the Chef's table in the Davidoff Room for just six guests at Anton Mosimann's Private Dining Club.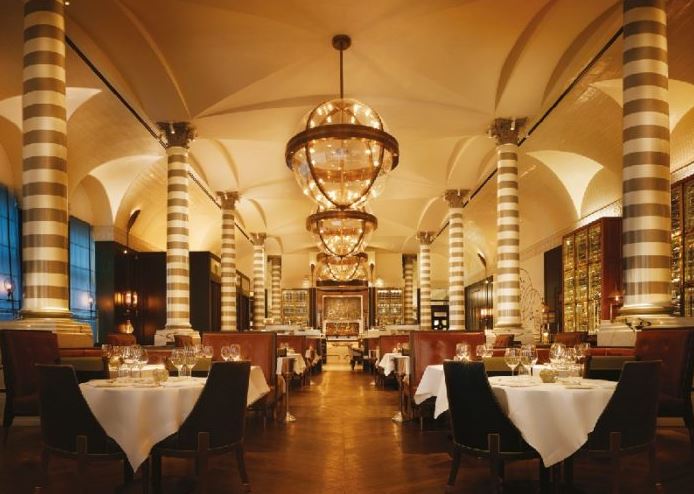 Banqueting halls used to be gastro-deserts and some still are, but not Innholders Hall, where former Michelin starred chef Herbert Berger has led the gastronomic revival of this fabulous entertainment space.
Alain Ducasse at the Dorchester takes fine dining to a new level with modern French cuisine served in his three private rooms.
Dinner by Heston Blumenthal at the Mandarin Oriental serves historical British cuisine reminiscent of a Tudor banquet in its private dining room for 12 or chef's table for 6.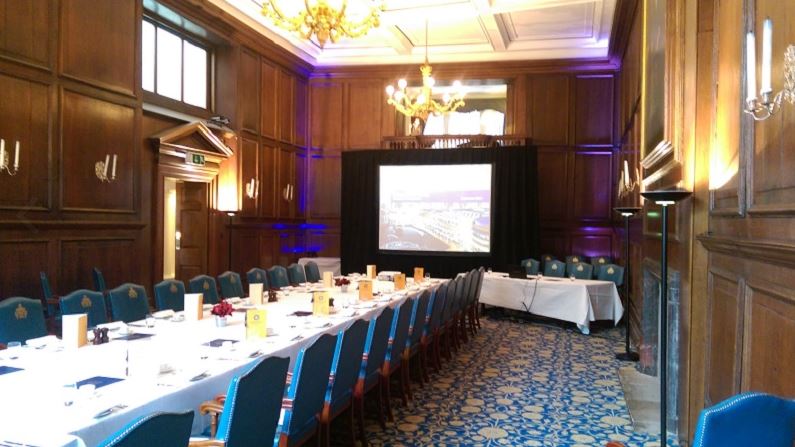 Outlaw's at The Capital sees resident chef Nathan Outlaw oversee the exquisite modern British style served in the hotel's two private rooms for 14 and 24.
Taking the lead on Scandi-style is acclaimed chef's chef, Anna Hansen, who's Modern Pantry in Clerkenwell features three private dining rooms and is a showcase for her Danish inspired modern European cuisine.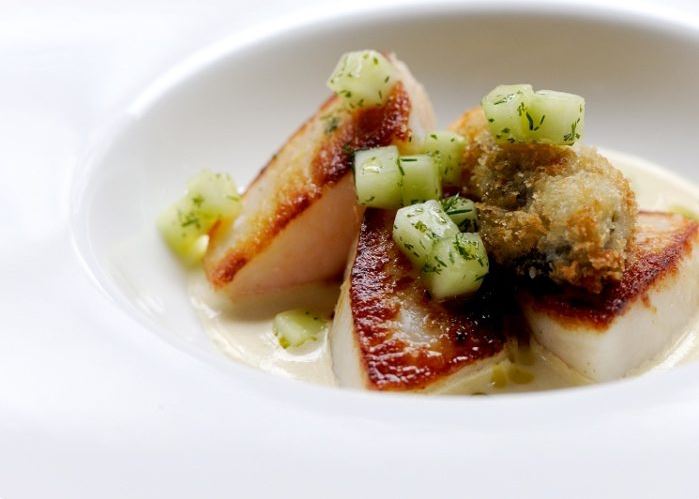 For more on chef's tables, check out our previous blogs:
The Best Chefs Tables For Private Dining Rooms in London
Four Foodie Lovers Restaurants with Private Chefs Tables
For more detailed information on Michelin starred restaurants check out our previous blog on the topic or our list of Michelin starred private dining rooms.
For more help on finding the perfect venue for your event, why not use our venue finding service and let us do the hard work.
Take a read through the final part in our best private dining rooms in London blog series, our final blog in the series focuses on the best restaurants by location.