Nov 24, 2016
Michelin Starred Restaurants 2017 – Our Favourites With Private Rooms
Michelin stars are still the restaurant scene's ultimate accolade, and London isn't short of its share of star-spangled establishments.
We have a staggering number of Michelin starred restaurants in London. This year, there are 55 restaurants with one Michelin star, 9 with two and two with the top accolade of three stars.
So for special occasions with the best food in the capital, here are our top Michelin starred restaurants with private dining rooms –
With three stars, it just doesn't get finer than the opulent surrounds and divine food of Alain Ducasse at the Dorchester. The three private rooms seat 7, 12 and 30 with menus starting at just £70 per person (Elegance Menu – lunch only and includes wine, water and tea/coffee)– through to the full gastronomic menu experience of Tasting (£135 for 7 courses), Seasonal (£180 for 7 courses) and Prestige (£185 for 5 courses).
In the two Michelin star bracket, it doesn't come more eclectic than Sketch's private rooms – all with their own unique design that, even now, is guaranteed to take your guests' breath away. The semi-private Library Room for between 12-24 guests is within the Michelin starred Lecture Room where guests lap up Pierre Gagnaire's divine twist on Modern European cuisine. There are also various other private rooms available seating 32, 50 and 120 combined.
Similarly, Dinner at Heston offers an extremely exclusive private dining room for up to 12 guests or chef's table for 6, where the delights of Tudor banquets a la Blumenthal and head chef Ashley Palmer Watts. Three and four course menus start at £75 for lunch and £85 for dinner with wine pairing menus also available, while at the chef's table 8 or 9 course tasting menus can be arranged.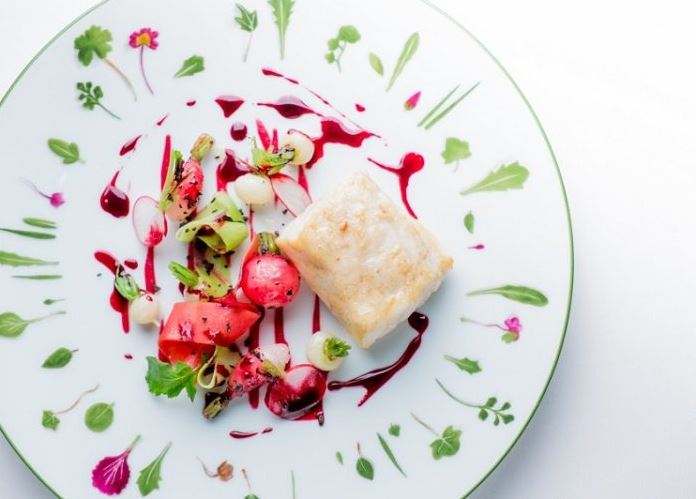 Of the one star brigade, there's some new and exciting restaurants to look out for – with Celeste at the Lanesborough, The Ritz, Trinity, Veeraswamy, Ellory, The Five Fields, Pidgin and The Ninth making it onto the list for the first time. There's also several with fabulous private rooms, here's our top five within the one Michelin star band…
For old school elegance, Outlaw's at The Capital has some of the most stunning seafood in some of the most refined surrounds in the city. Its private rooms, The Eaton and Cadogan Suites seat 14 and 24 respectively and host everything from working boardroom lunches at a cracking daily delegate rate of just £70 per person including lunch, to spectacular six course tasting dinners also at £70 per person.
Around the corner in Como's hotel, The Halkin, Ametsa is a vibrant, modern take on fine Spanish Basque cuisine – through a collaboration between the world's best female chef Elena Arzak (Veuve Clicquot 2012) and her father Juan Mari. The stunning private room for 24 guests is bright and airy with calming views of the courtyard garden. Test tubes of spices hang from the ceiling making an original feature, while menus for groups start at £80 per person with a tasting menu at £105. House speciality Sangria and standing tapas menus are also available.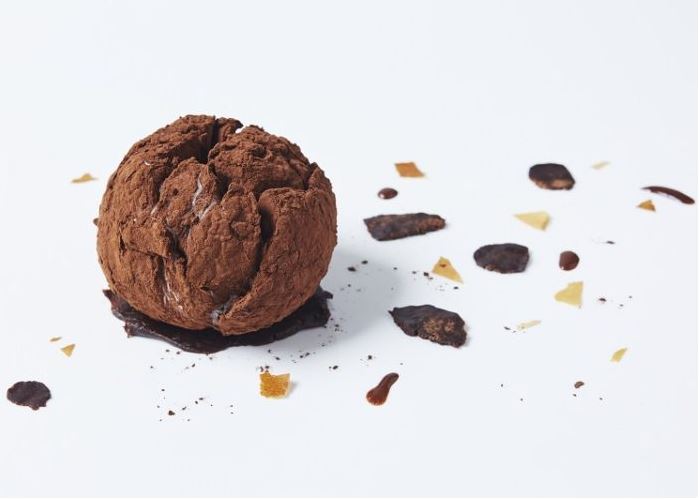 Restaurant Story continues to shine over by Tower Bridge as the Tom Seller's inspired restaurant showcases seasonal British food and craft ales – as well as a cracking wine list. With exclusive hire for up to 40 guests available at any time, group menus are based on half (7 course) and full (11 course) story with sparkling wine on arrival and wine & beer paired with the food.
Over in suburbia – the private room of The River Café in Hammersmith not only boasts gorgeous river views, but has a glass fronted fromagerie to ogle whilst dining. Up to 18 guests can enjoy dinner in the minimalist room as well as drinks and canapes in the adjoining riverside courtyard. Menus start at £90 for three courses, £105 for four courses and £120 for five.
And finally, we can't not include the most Michelin-decorated group in London (-which we're counting as one!) – Hakkasan, Hakkasan Mayfair and HKK – which boast a star each as well as private rooms in each venue for between 14 – 20 guests to enjoy their fine dining take on Cantonese cuisine.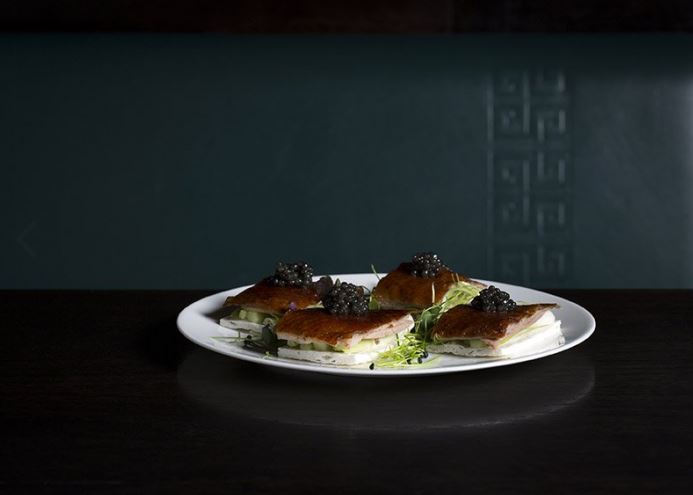 The full list of Michelin stars 2017
Three Stars
Alain Ducasse at the Dorchester, Mayfair
Restaurant Gordon Ramsay, Chelsea
Two Stars
Araki, Mayfair
Greenhouse, Mayfair
Helen Darroze at The Connaught, Mayfair
Umu, Mayfair
Marcus Wareing at The Berkeley, Belgravia
Sketch, Mayfair
Le Gavroche, Mayfair
Dinner at Heston, Knightsbridge
The Ledbury, Notting Hill
One Star
Mayfair
The Ritz, Mayfair
Veeraswamy, Mayfair
Kai Mayfair, Mayfair
Fera at Claridge's, Mayfair
Bonham's, Mayfair
Tamarind, Mayfair
Gymkhana, Mayfair
Murano, Mayfair
Seven Park Place, Mayfair
Galvin at Windows, Mayfair
Pollen Street Social, Mayfair
Benares, Mayfair
Alyn Williams at The Westbury, Mayfair
Hakkasan, Mayfair and Bloomsbury
Knightsbridge, Belgravia & Chelsea
Dining Room at The Goring, Belgravia
Céleste at The Lanesborough, Belgravia
The Five Fields, Chelsea
Amaya, Belgravia
Quilon, Belgravia
Outlaw's at The Capital, Knightsbridge
Ametsa with Arzak Instruction, Belgravia
Pétrus, Belgravia
Fitzrovia
The Ninth, Fitzrovia
Lima, Fitzrovia
Portland, Fitzrovia
Pied à Terre, Fitzrovia
Dabbous, Fitzrovia
Kitchen Table at Bubbledogs, Fitzrovia
Marylebone
Texture, Marylebone
Trishna, Marylebone
Locanda Locatelli, Marylebone
Soho & Covent Garden
Barrafina, Soho
Social Eating House, Soho
Yauatcha, Soho
L'Atelier de Joël Robuchon, Covent Garden
The City, Shoreditch, Clerkenwell & Spitalfields
Lyle's, Shoreditch
Galvin La Chapelle, Spitalfields
Club Gascon, Smithfields
St John, Farringdon
Angler, City
HKK, Shoreditch
City Social, Moorgate, City
Clove Club, Shoreditch
Restaurant Story, Tower Bridge
London Suburbs
La Trompette, Chiswick
Chez Bruce, Wandsworth
The Glasshouse, Kew
Hedone, Chiswick,
Ellory, Hackney
Pidgin, Hackney
River Café, Hammersmith
Trinity, Clapham
Kitchen W8, Kensington
Harwood Arms, Fulham