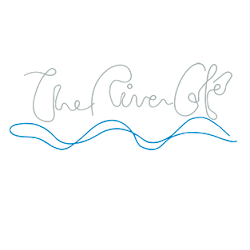 The River Cafe
£95+ per person
I'd like to book this restaurant:
Close
Thank you for your interest in The River Cafe!
Here are your booking requirements:
For more information regarding availability and prices please call
020 7386 4200
Alternatively, simply fill in your name, email address and phone number in the form below and we will call you back to confirm.
Private dining events at The River Cafe
The River Cafe's private room maximises its unique location. Blue, metal framed, glass patio doors overlook the kitchen garden and grassy banked area in front of the restaurant, while the entrance to the main restaurant also allows views of the kitchen in full swing.
The River Cafe's private dining room prides itself on being a blank canvas, with white walls and a white paper-topped table for up to 18 guests, it's eminently customisable.
The room's unique selling point is its cheese fridge. The project of the River Cafe's late founder Rose Gray, it is a wall length, walk-in, glass-fronted fromagerie. Whilst it's sealed to ensure there's no cheesy whiff, it does provide a feast for the eyes, with the restaurant's cheeses being stored there, slowing ripening to mouth-watering perfection.
White bookshelves are stacked high with River Cafe cookbooks (£17.80) and the restaurant's olive oil bottles (sourced directly each year from Tuscany) provide the other feature in the room. Both can be prearranged as gifts for guests, signed by co-founder Ruth Rogers (there's a 10% discount for private dining events purchasing over ten or more products).
A state of the art projector also allows scenes, presentations or pictures to be projected onto the length of one wall. Flexibility is key, with parties allowed to bring their own decorations and objects to personalise the room. It's used for a variety of different occasions, from birthdays and private events to board dinners and working lunches. Tea, coffee, orange juice and water can also be provided for morning meetings which are followed by lunch.
Menus for the private room are charged by the course: £90 for three courses, £105 for four courses and £120 for five courses, excluding tea & coffee and service charge. Each menu begins with a classic antipasti spread for the whole party to share. During the summer months a limited version can be served during a standing pre-dinner reception on the patio area outside if requested.
The following pasta, fish and meat courses can be pre-chosen from the a la carte and vary according to the seasons and what ingredients are available that day. The restaurant is family friendly with children's menus and high chairs available for babies. In the summer months, the restaurant even has children's toys on the lawn outside including a foam Connect Four game.
Wines begin at £30 and are all Italian, except the champagne list, which is French. Sommeliers call party organisers a week before every event to arrange the wines and match them the menu. Sommeliers are also available to talk through wines during events and depending on timings, chefs may also be able to meet guests. There is no charge for filter water.
There's no private hire charge but there is a minimum spend of £500 for lunch Monday to Friday or £1,000 minimum charge for week nights and weekends. As with all events at the River Cafe, guests need to have left the premises by 11pm on weekdays and 11.20pm on a Friday and Saturday. The private room is accessible for wheelchairs and the restaurant has a disabled toilet.
For a video of the private dining room at The River Cafe please visit our website and then click on the 'Private & Off-Site' internal page link on our site. 
Gallery