Oct 19, 2020
Delivery/Takeaway from London Michelin Star & Fine Dining Restaurants
Many high end restaurants are now offering delivery and collection services. We explore why this has happened, and take a look at some of the choices on offer.
The Coronavirus pandemic has had a devastating impact on the London hospitality and events industry during the last seven months. Now, an increasing number of high end London restaurants – most of which would not previously have entertained the idea of operating takeaway and delivery of their fine dining cuisine – have responded to the effect of the Covid-19 pandemic by expanding their offering to now feature these very services.
In our article today, we look at how these events unfurled, and we list some of our favourite gourmet, fine dining, and Michelin-starred restaurants now offering delivery and collection.
Delivery and collection for private dining events at home from London's leading restaurants
Restaurants were forced to close for over three months from late March following the lockdown restrictions introduced on 23rd March. There then followed a two and a half month period from 4th July when restaurants throughout the United Kingdom were allowed to open for service within Covid-19 guidelines designed to protect their customers and staff. Restaurants were extended a further helping hand to recovery with the Eat Out To Help Out scheme operated three days a week throughout August.
Just as a degree of normality was beginning to return to the London restaurant industry the Rule Of 6 was introduced on 9th September, restricting the number of socially distanced guests to six guests per socially distanced table. This was followed two weeks later with the curfew announcement on 22nd September, forcing restaurants and pubs to close at a 10 pm.
All of these government announcements, brought in to curb spread of the virus, have combined to turn the way that London restaurants operate upside down. Restaurants have been forced to rethink their modus operandi simply to remain profitable and in business. Necessity being the mother of invention, an increasing number of up market restaurants including Michelin starred dining establishments in London have embraced the previously unthinkable by introducing takeaway and collection of their gourmet meals.
London restaurants with private dining rooms have always been in great demand for group dining celebration lunches and dinners – be they for corporate events such as team dinners and office Christmas parties, birthday get-togethers with friends or wedding functions with family members. With ever increasing restrictions on the number of guests allowed to attend private dining events at their premises, a number of top tier London restaurants are operating a collection and delivery service of their mouth-watering cuisine to enable people to continue to enjoy the food of their favourite restaurants at private dining events with colleagues in the workplace and with family and friends at home – subject to social distancing guidelines.
We look at some of the very finest currently on offer.
The finest Italian restaurants in London providing takeaway and collection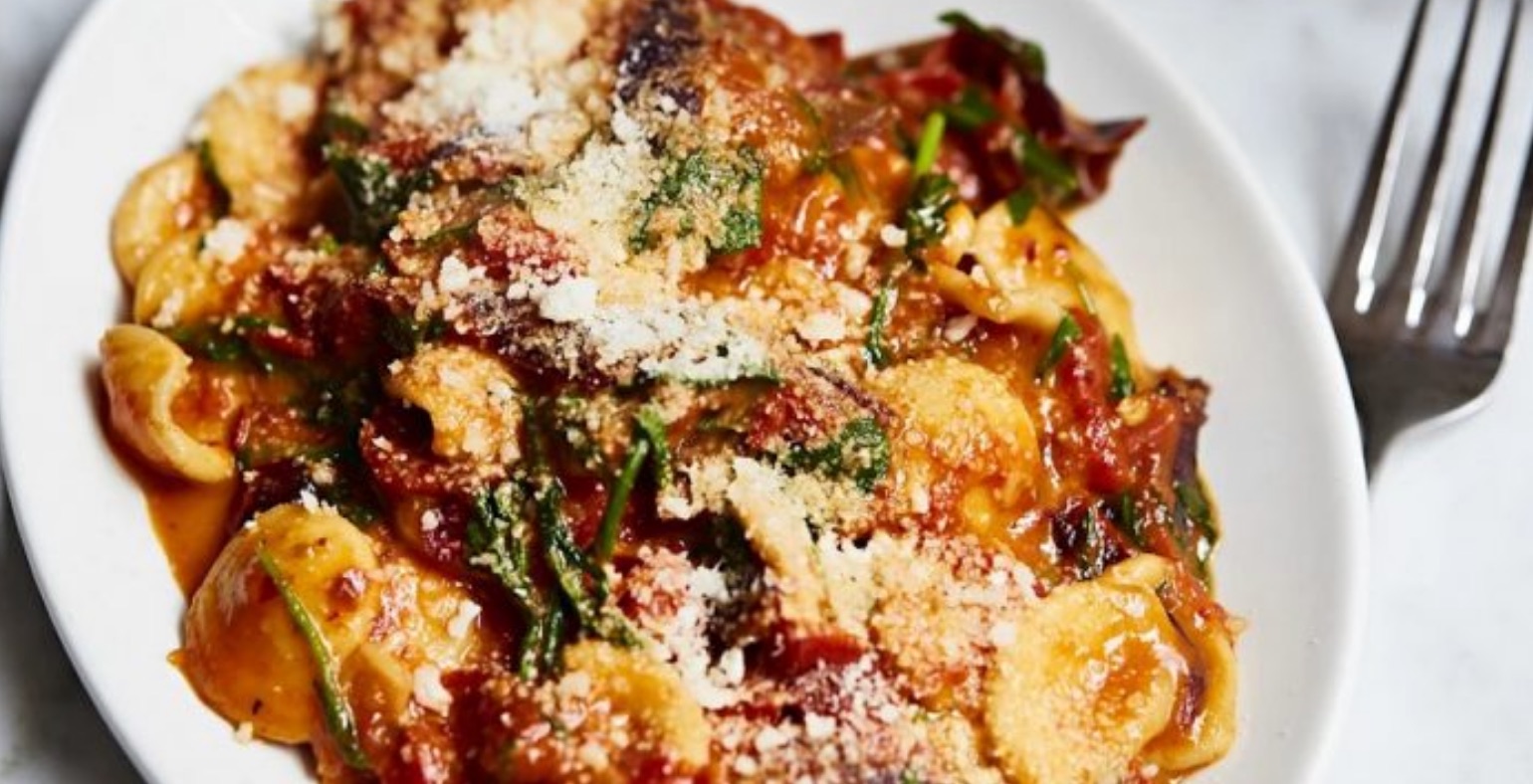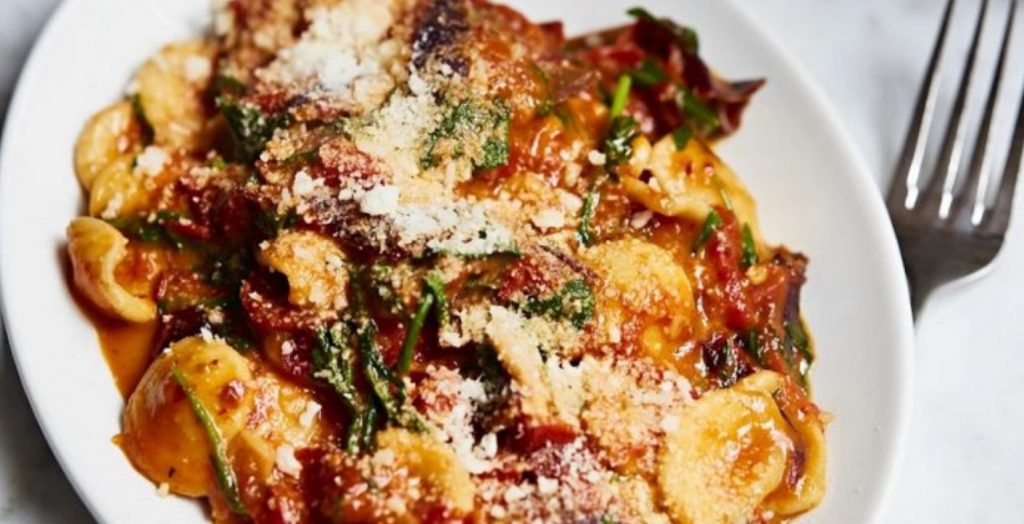 Serving authentic Italian regional cuisine, Bocca di Lupo in Soho has, since opening in 2008, attracted almost unprecedented critical acclaim. The restaurant serves simple, esoteric food – expertly sourced and prepared. Whilst restrictions on private dining events at their restaurant prevail, Bocca di Lupo at Home provides delivery of pre-prepared meal kits to cook to enjoy restaurant quality food at home. They prepare. They deliver. You cook! All meal kits come with easy step-by-step instruction together with the finest ingredients. A selection wines from the restaurant's extensive wine list is also available for inclusion within deliveries.
Angela Hartnett's Café Murano Bermondsey Street – the slightly more casual offshoot of Michelin-starred Murano in Mayfair – provides pre-order pasta meals kits, fresh pastas, pestos and sauces to enjoy at home. Meal choices include family-sized lasagne, spinach and ricotta tortelli and tagliatelle with sausage ragu alongside mix and match sauces and fresh pastas. A selection of some of Cafe Murano's favourite Italian wines from the restaurant list is also available. Collection and delivery service is provided within in a five mile radius of the restaurant.
Indian fine dining restaurants in London providing takeaway and delivery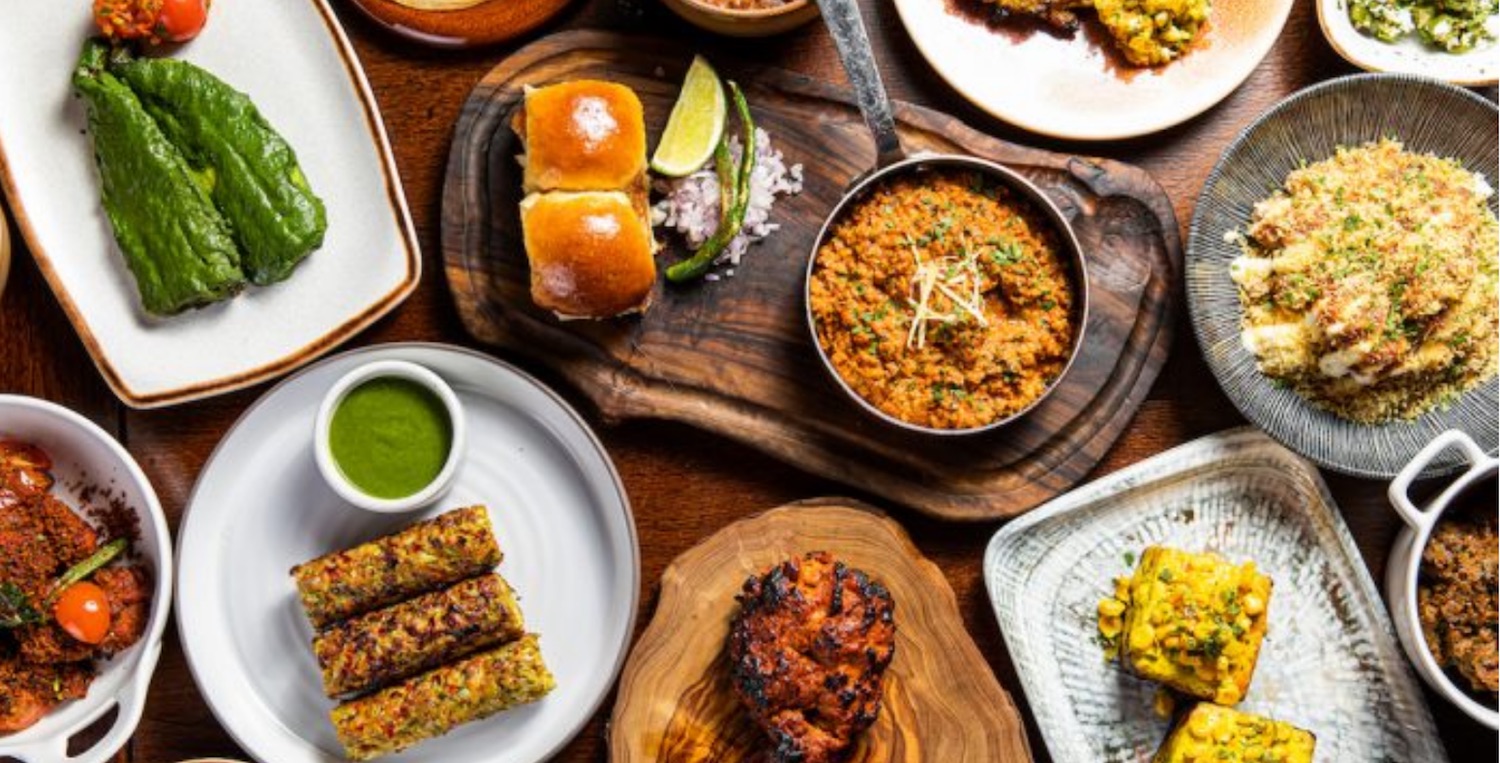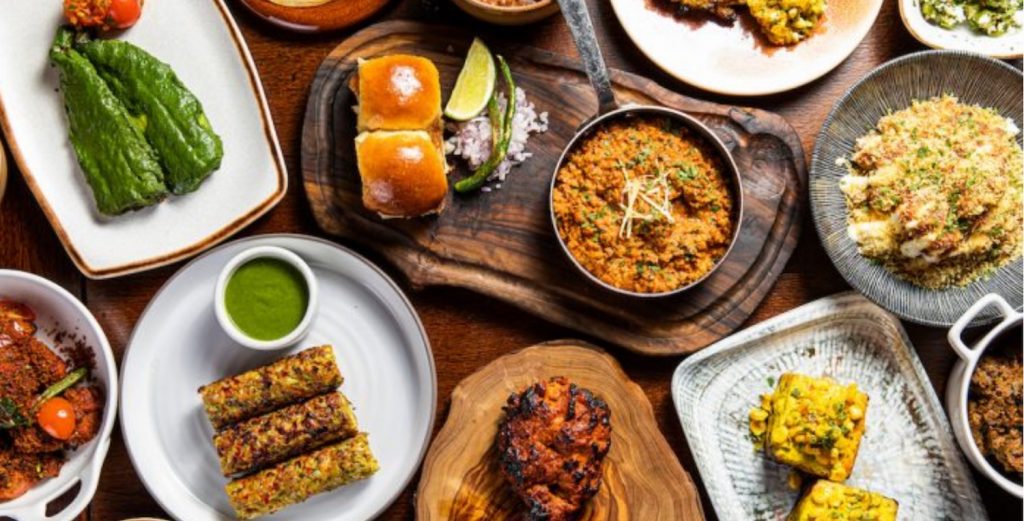 Trishna opened in 2008 and has retained a Michelin Star since 2012. This fine dining restaurant remains one of the iconic premium Indian restaurants in London, focusing on serving authentic coastal Southern Indian cuisine alongside wines from emerging wine growing regions which complement the spices and flavours in their gourmet Indian dishes. Trishna have enhanced their service by adding takeaway as well as delivery within a radius including including the W1 post code areas as well as St John's Wood and Euston.
Benares has long been a staple within the London fine dining restaurant scene and specialises in providing modern Indian cuisine with a distinctive British twist. This established Mayfair restaurant was one of the high end restaurants to provide an Indian fine dining takeaway service with delivery in Central London available via the main takeaway delivery platforms.
Gourmet French restaurants in London providing takeaway and delivery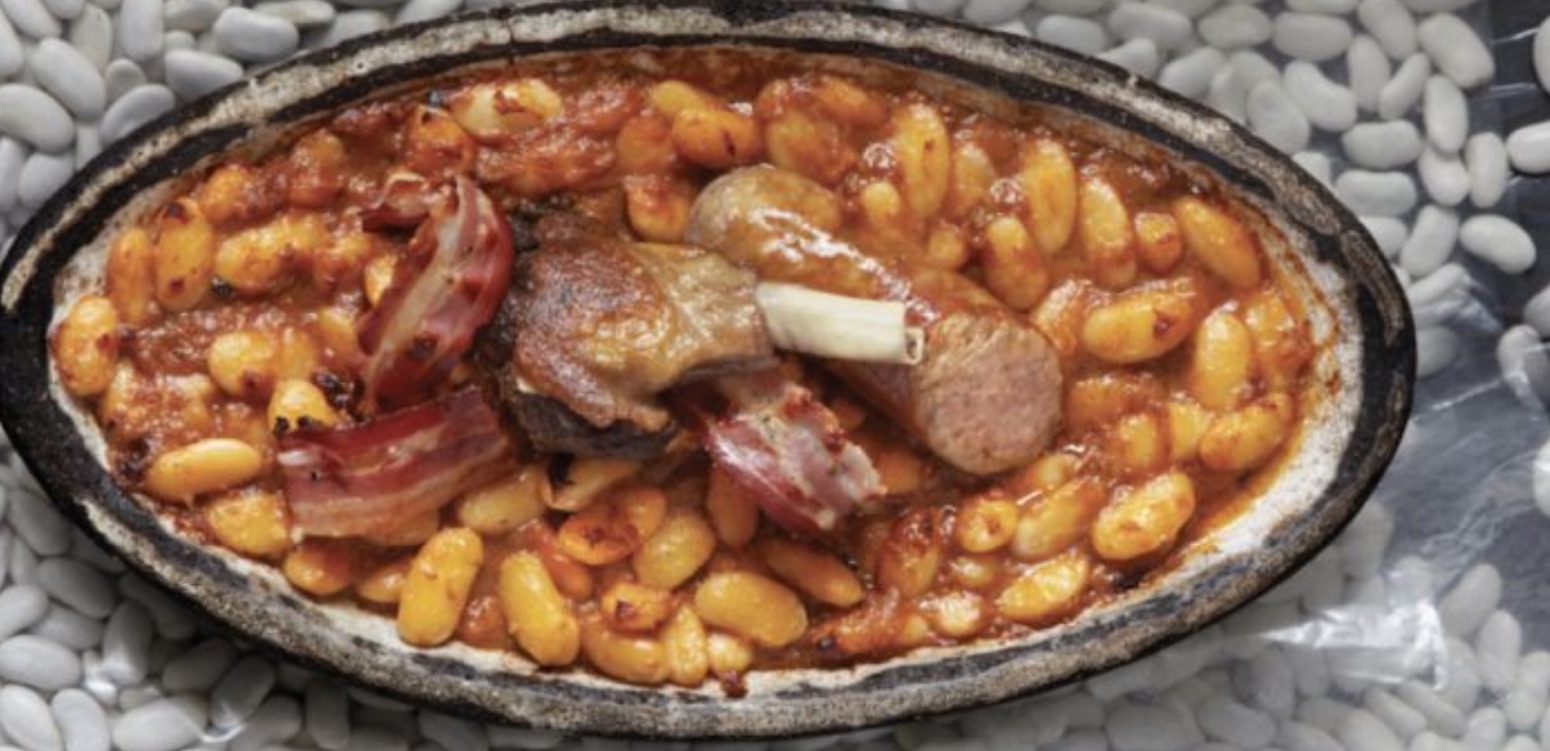 Pied à Terre in Charlotte Street, Fitzrovia is one of the most established, independently owned Michelin starred restaurants in London, having held a Michelin star for over 27 years. With vegan cuisine rapidly increasing in popularity, Pied à Terre's gourmet food delivery service focuses on exceptional vegetarian and vegan choices with a la carte and tasting menus provided.
The Galvin brothers have established a reputation for the Michelin starred French fine dining cuisine served at their London restaurants. With government Covid restrictions limiting the number of guests and family unit support bubbles allowed to hold group celebration events at the private dining rooms at their London restaurants, Chris & Jeff Galvin have introduced the perfect solution for lovers of gourmet Michelin cuisine wishing to enjoy food at home. Ordering is via The Galvin Restaurants website or via the Galvin Club App.
Michelin starred Club Gascon French restaurant in Smithfield opened in 1998 and was awarded a Michelin star four years later which it has retained ever since. In response to the Coronavirus pandemic, Club Gascon now provides a takeaway service for their authentic French gourmet cuisine throughout Central London. An accompanying choice of wines from the South-West region of France is also available to complement food orders.
The best Modern British restaurants in London providing takeaway and delivery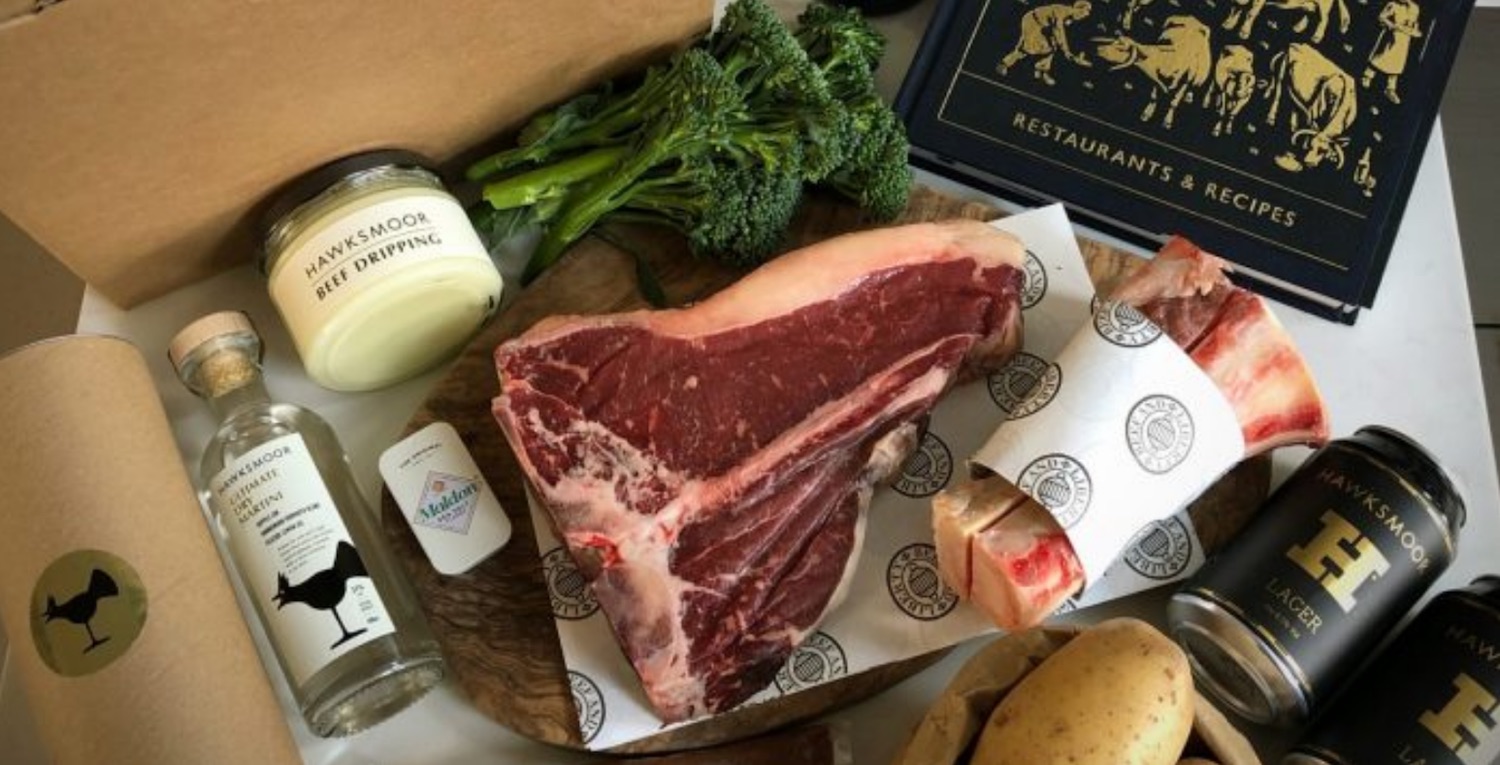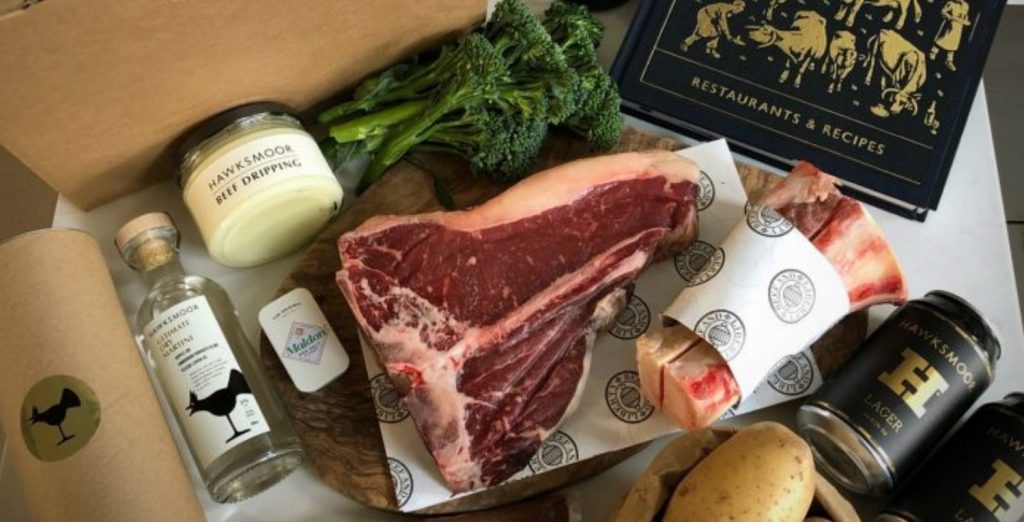 Hawksmoor restaurants have built a deserved reputation for serving some of the best grass fed, dry aged steaks in the United Kingdom. Until relaxation of Covid guidelines is announced with private dining rooms at Hawksmoor's London restaurants being allowed to reopen, Hawksmoor are operating their own 'at home' delivery service enabling people to enjoy the high standard of food that can be found in their restaurant at private dining events within the privacy of their own homes.
Bentley's Oyster Bar & Grill in Piccadilly has for over 100 years forged a reputation for serving the finest seafood in London including the freshest oysters. Owner Richard Corrigan, who also operates Corrigan's in Mayfair, responded to the pandemic with the roll out of Mr Oyster Boy which enables Londoners to experience the delicious signature dishes of Bentley's Piccadilly at home.
Lovers of the distinctive gourmet cuisine provided at chef Adam Handling's five London restaurants who find themselves hampered in their desire to hold a private dining room event at one of his venues are now able to do so within their own home via Hame by Adam Handling. Rather than providing hot dishes, the food from Hame, including some of chef Adam's most loved dishes from his restaurants, arrives fully prepared, ready for cooking and plating at home, complete with recipes and full step-by-step video instructions.
Boisdale restaurants in London are known the excellence of their traditional British cuisine and the quality of the live music at their venues. Various lockdown restrictions may have restricted people being able to hold all of the group dining celebrations that they may have wished at Boisdale but Boisdale at Home has come to the rescue with its new nationwide delivery service. You can now enjoy the exceptional food and wines from suppliers to Boisdale that were destined for their London restaurants delivered to your door. Expect the finest produce from the British Isles and delicious wines from renowned regions of the the world.
The finest Chinese restaurants in London providing takeaway & delivery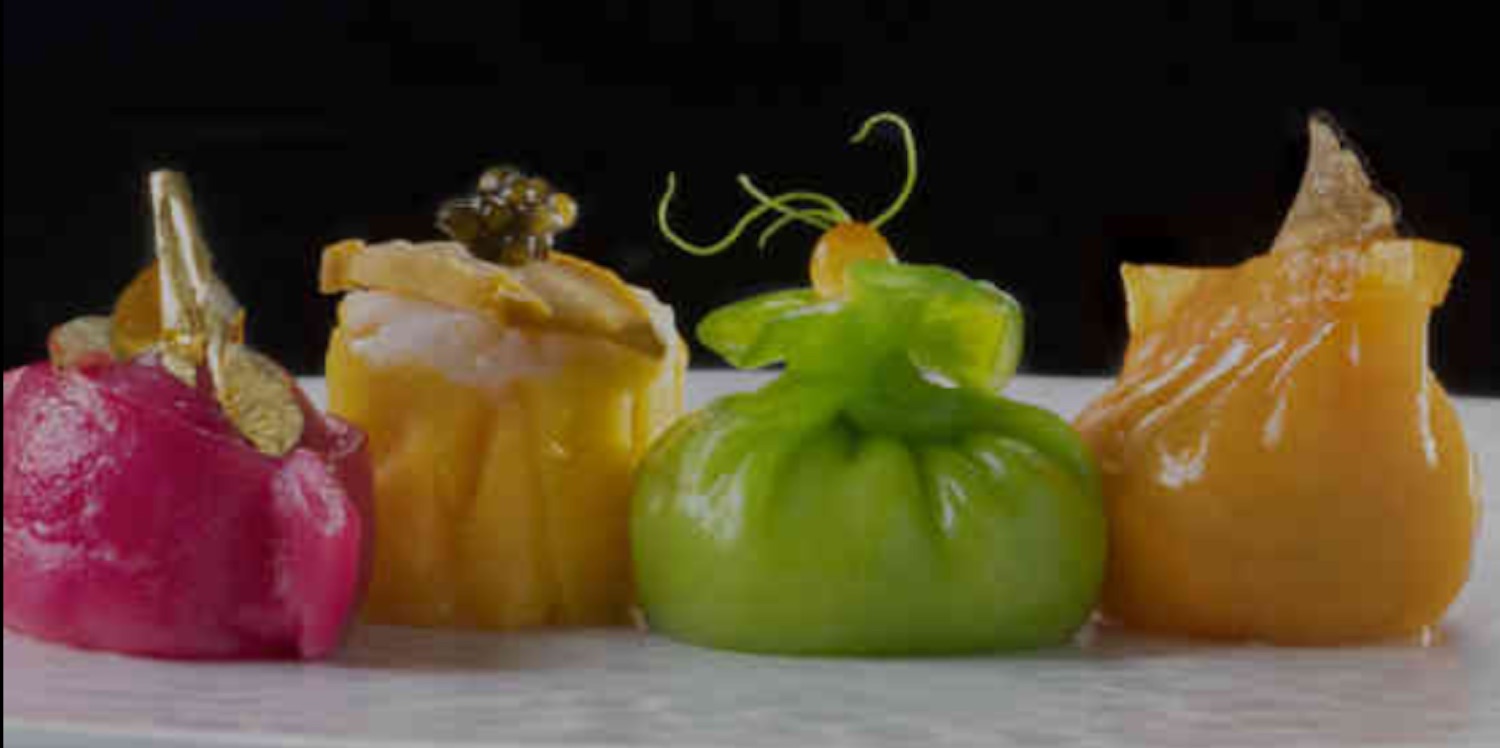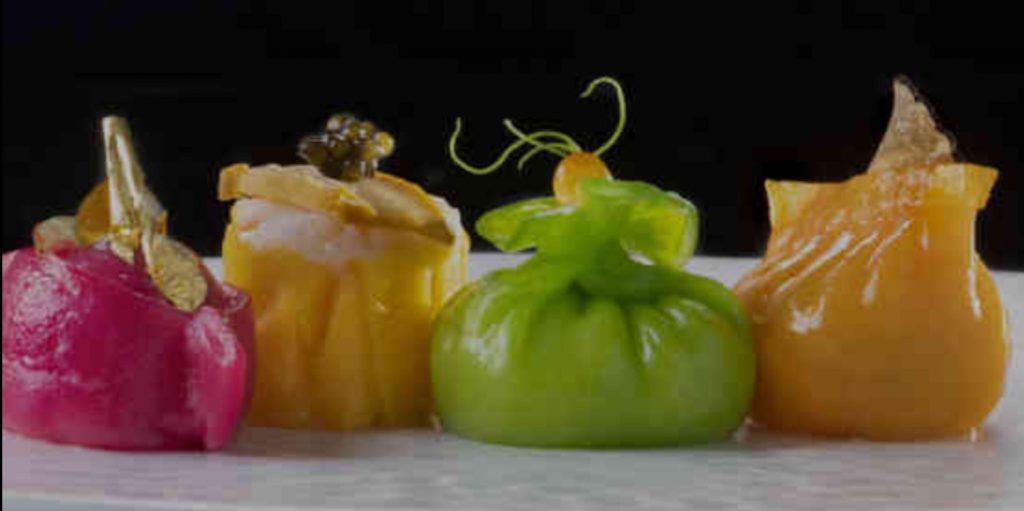 Michelin starred Hakkasan Mayfair has since 2010 provided a contemporary interpretation of Cantonese cuisine. Its signature dishes use only the finest ingredients paired with champagnes and fine wines from all over the world. Hakkasan at Home operates a delivery service to London areas including West End, The City and Hampstead.
Mayfair's luxurious Park Chinois conjures up the decadence of 1930's Shanghai wth its opulent decor and mouth watering Chinese cuisine. Park Chinois has recently responded to the Covid restrictions on private dining groups allowed to take place at its premises with the launch of a new delivery and collection service within an initial two mile radius of its West End location.