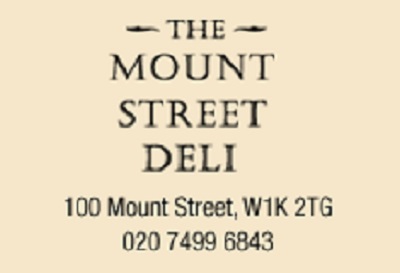 The Mount Street Deli
£35+ per person
I'd like to book this venue:
Close
Thank you for your interest in The Mount Street Deli!
Here are your booking requirements:
For more information regarding availability and prices please call
020 7205 7669
Alternatively, simply fill in your name, email address and phone number in the form below and we will call you back to confirm.
The Mount Street Deli cherishes incredible food with a bias towards British and Italian producers. They've selected the finest teas, coffee from independent
roasters and olive oil from a small family-run press in Tuscany which combines Corregiolo, Lecino and Moraiolo olives.
Seasonality and provenance are key to the deli's menu with food available to eat inside, on the terrace or delivered to your office.
Food from the Deli's sister restaurants is available to take away either in individual portions or, with 48 hours' notice, as whole dishes.