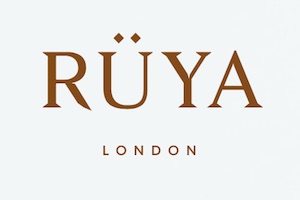 I'd like to book this restaurant:
Close
Thank you for your interest in Rüya!
Here are your booking requirements:
For more information regarding availability and prices please call
020 3848 6710
Alternatively, simply fill in your name, email address and phone number in the form below and we will call you back to confirm.
Opened in June 2018 by Umut Özkanca and Chef Patron Colin Clague, Rüya in Mayfair serves sophisticated, modern Turkish cuisine with dishes from the Black Sea to the Mediterranean.
Diners enjoy Turkish classics with a contemporary and fresh twist.
Uzmut and Colin describe their concept as "bold, bright and beautiful".
Rüya's private dining room exudes Anatolian architectural style and can accommodate up to 15 people on one round table or alternatively 20 people on two round tables (10 people each)
Menu:
All groups 10+ will be kindly required to choose from one of our set menus to ensure smooth service for the party and the rest of the restaurant guests. Please find our menus attached.
Alternatively you may choose and option of a pre-order with the £65/£85 minimum spend per head for food and beverage for lunch/dinner reservation. Menu choice must be confirmed at least 2 days in advance.
Cakes:
Unfortunately at the moment we do not provide cakes, however if you decide to bring your own please be advised the £8pp cakeage fee would be applicable. Cakeage fee would not be applicable if the party chose the set menu or has placed the minimum pre- order of 5 desserts.
Rüya is the perfect venue for Christmas events.
Gallery