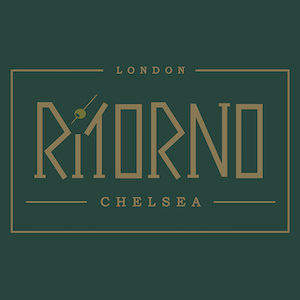 I'd like to book this restaurant:
Close
Thank you for your interest in Ritorno!
Here are your booking requirements:
For more information regarding availability and prices please call
020 3301 6333
Alternatively, simply fill in your name, email address and phone number in the form below and we will call you back to confirm.
Ritorno celebrates the elegant lifestyle of Milan where gathering to enjoy great food, complemented by fine wines and cocktails in chic yet informal surroundings, is central to the city's way of life.
On the perennially fashionable King's Road in Chelsea, Ritorno takes guests on a journey around Italy with its menu of authentic small plates and exceptional cocktails, all made with exacting attention-to-detail using the finest, freshest Italian produce.
With its jewel-box interior inspired by mid-century modern Italian design and wrap-around terrace simply made for al fresco drinking and dining, Ritorno brings the Milanese baretto tradition to the heart of London.
Ritorno's menu uses only the best, freshest produce. Breads and pastas are made daily in-house with organic, natural flours. All dishes are around starter size to allow for sociable family-style sharing, with a selection also available in a larger serving suitable as a main course for one or for the table. Guests can order as few or as many dishes as they wish, from a single plate to enjoy aperitivo-style with a cocktail to a banquet with friends.
Signature dishes include Ritorno Parmigiana, a classic aubergine Parmigiana; Fried charcoal pizza, Camembert fondant; Tartare di Tonno with avocado; Grilled Polpo – octopus – with Sicilian ratatouille; and Fassona beef tartare; Braised deboned lamb shank. Among the exceptional pastas are Cacio e Pepe with shaved black truffle, Cavatelli with langoustine ragù, Italian plum tomato and Bronte pistachio sauce, and Fassona beef ragù tagliatelle.
Ritorno's cocktail list is divided into three enticing sections: Aperitivo; Regional; and Ritorno Classic. Aperitivo cocktails include a selection of Spritz with soda or Prosecco, and Gin & Tonic for which guests can choose their preferred gin from Ritorno's impressive selection.
The bar team have reinterpreted this 'essence of the land' using high quality, traditionally-made ingredients to develop a unique cocktail experience.
Bollicine include the timeless Bellini as well as bespoke creations using Vezzoli Franciacorta, Italy's finest sparkling wine, while Ritorno Classics feature Conte Negroni made with Occitan London Dry Gin, Contratto Rosso vermouth and Bitter Berto.
Gallery