Adebola Adeshina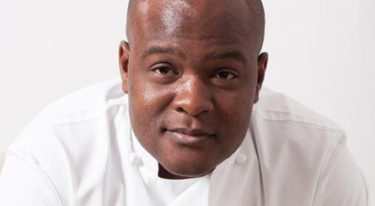 Which was the first restaurant you worked in?
Aubergine, London.
What was the last London restaurant you went to, apart from your own?
Galvin Bistro de Luxe, London.
What or who has been the biggest influence on the way you cook and why?
My mother – she was always in the kitchen cooking and also seeing Gordon Ramsay on TV, he was inspiring to me.
What is your personal signature dish?
Steamed Lasagne of Cornish Crab, tomato and coconut sauce.
What other chef's) do you most admire?
Jason Atherton, Phillip Howard and Gordon Ramsay.
What's the best part of your job?
Meeting diners with a passion for try new dishes and working with a young team to pass on my knowledge.
And the worst?
Chefs phoning in sick!
What would your last meal be?
Seabass, cabbage and potatoes.
Do you have a chef's shortcut that you can share with us?
Don't do them, plan and prepare.