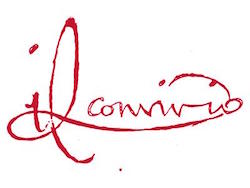 Il Convivio
£50+ per person
I'd like to book this restaurant:
Close
Thank you for your interest in Il Convivio!
Here are your booking requirements:
For more information regarding availability and prices please call
020 7205 7861
Alternatively, simply fill in your name, email address and phone number in the form below and we will call you back to confirm.
Il Convivio is the archetypal local Italian restaurant that everyone wishes was just around their corner.
The restaurant has been on its Ebury Street site for 17 years and has, for the last fifteen, consistently held two coveted AA rosettes – which tells you a lot about why it's remained such a local favourite and hidden gem.
The unassuming frontage of the classic Georgian building contains an L-shaped private room on the first floor which holds a maximum of 14 for dinner.
One side of the L is designed as a comfortable and relaxing reception or post dinner seating area. Set out with a squishy leather sofa and bucket chairs, a Persian-style rug and coffee table, it leads onto the adjoining dining area which features a striking mahogany table and two floor to ceiling balcony windows flooding the room with natural light. The heavy-weight curtains add to the cosy and comfortable nature of the room – it could be a home from home in many of the nearby Belgravian houses, while the gilt-framed Venetian artwork belies the restaurant's Italian roots.
Often used regularly by both local businesses and residents alike, it's a favourite for those wanting low key but delicious lunches and dinners in comfortable, unpretentious surrounds.
The room also has its own separate facilities on the floor above to provide extra comfort and anonymity should it be needed. There's no room hire or minimum spend for parties over 6 guests (fewer guests have a minimum spend of £75 per person). There are three reduced a la carte menus ranging from £38.50, to £45 and £52.50 for three courses. Each menu has three choices (meat, fish and vegetarian) allowing for guests to choose their dish on the day.
The rear of the main restaurant can also be used as a partially private space for up to 24 guests.
The Conservatory area has a more modern restaurant style compared to the private room which feels like someone's sumptuous private house. It's a light and bright space with exposed brick walls and a glass ceiling that can be opened on sunny days.
Guests may choose from the reduced a la carte or the weekly set menu which is priced at £17.50/2 courses or £23/3 courses for lunch or £23.50/2 courses or £29/3 courses for dinner.
Tables are clothed and set out in 8s, 7s or a mix depending on the numbers.
The highly acclaimed menu uses seasonal ingredients to create light, modern Italian dishes that are designed to be delicious but accessible and not over-worked. Mouth-watering dishes range from carpaccio to pasta, meat, fish and salads. Exclusive hire:
The restaurant can also be taken over exclusively for up to 60 seated with a pre drink reception at the raised front or up to 100 for a standing reception with casual tables. Canapé menus start at just £12 per person.
Gallery
Il Convivio has been listed in these categories
Belgravia