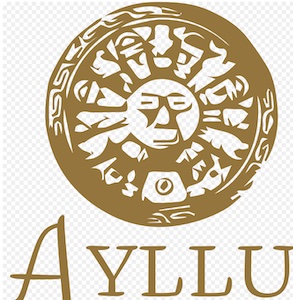 I'd like to book this restaurant:
Close
Thank you for your interest in Ayllu!
Here are your booking requirements:
For more information regarding availability and prices please call
020 8054 0385
Alternatively, simply fill in your name, email address and phone number in the form below and we will call you back to confirm.
Ayllu Events and Private Dining: Unveil the Perfect Fusion
Discover the Ultimate Venue for Memorable Occasions
Welcome to Ayllu, a hidden gem nestled in the heart of Paddington, Central London, where the magic of Peruvian-Japanese cuisine meets exquisite event experiences. At Ayllu, we pride ourselves on offering a unique and versatile venue that caters to your every need, making us the prime choice for those seeking the perfect private dining or event space.
Venue Highlights
Seating up to 60 guests for a sit-down feast or 80 for a lively standing drinks party, Ayllu's spacious layout ensures your event is never short of space and ambiance.
Impeccable Service
Our doors are open from Monday to Sunday, welcoming you from 12pm to 11pm. Whether it's a weekday lunch, an intimate dinner, or a weekend soirée, Ayllu offers you the perfect setting for all occasions.
Exceptional Amenities
What sets Ayllu apart is our commitment to providing a seamless experience. Our private dining room comes complete with a private bar and DJ deck, offering you the freedom to curate your own atmosphere. Need to make a presentation or deliver a heartfelt speech? We've got you covered with our projector and screen option. Connect your laptop or utilise our microphone for speeches, ensuring that your event flows smoothly.
Private Dining Menu Samples
Indulge in our unique fusion of Peruvian and Japanese cuisine, a tantalising blend that awakens the senses. Our culinary expertise brings you the flavours of two worlds, creating a memorable dining experience that your guests won't soon forget.
At Ayllu, we take your dining experience to the next level by offering not just one, but three distinct tasting menus for your event group to choose from. Immerse yourself in a culinary adventure where each course is a masterpiece, carefully crafted to delight your palate.
Tasting Menus are priced from £45 per person.
Please note that we are located beneath Located beneath Smith's Bar & Grill.
Gallery