Stefano Turconi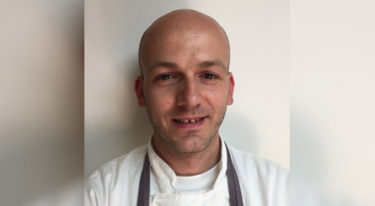 How long have you been at the restaurant?
I have been with Franco's for 6 years.
Which was the first restaurant you worked in?
Alloro on Dover Street
What was the last London restaurant you went to, apart from your own?
Mitzukoshi, a fantastic sushi restaurant in the Japan Centre on Piccadilly.
What or who has been the biggest influence on the way you cook and why?
There was never anybody or anything in particular, I just always loved being in the kitchen cooking from a young age when I was a child. It's something I have been passionate about for a very long time.
What is your personal signature dish?
Pappardelle with quail and white truffle.
Which other chef's do you most admire?
Locatelli has always been inspiring.
What's the best part of your job?
Cooking.
And the worst?
Fortunately I love all aspects of my job.
What would your last meal be?
A cheese plate and a glass of red wine.
Do you have a chef's shortcut that you can share with us?
There really isn't any shortcuts. All good things take precision and time.