Oct 6, 2017
Private Dining Rooms in London For Office Christmas Lunches & Dinners
If you're planning on celebrating your work Christmas do with a luscious lunch or delectable dinner then you need to make sure it's a cracker (groan).. Ok enough of the bad puns, but you do need a special venue with a fabulous menu, brilliant ambiance and somewhere that's conducive to having a truly great, fun and memorable time.
Depending on the type of cuisine you and your workmates like best and what your budget it, these are some of 2017's great venues in Central London that we reckon are really worth checking out.
Fine & Fancy
Nobu
After all these years, Nobu still retains its 'it status' as a cult venue. The home of modern Japanese on Park Lane, indulge in a lunch or dinner in their stylish private room with striking central skylight (bright at lunchtimes, atmospheric for dinners) for up to 50 guests and colleagues are sure to be 'wowed'. Set menus for lunch start at £65 per person for 6 courses and dinner £90 and 7 courses. In the main restaurant up to 13 people can enjoy the signature bento box for just £39.50 per person.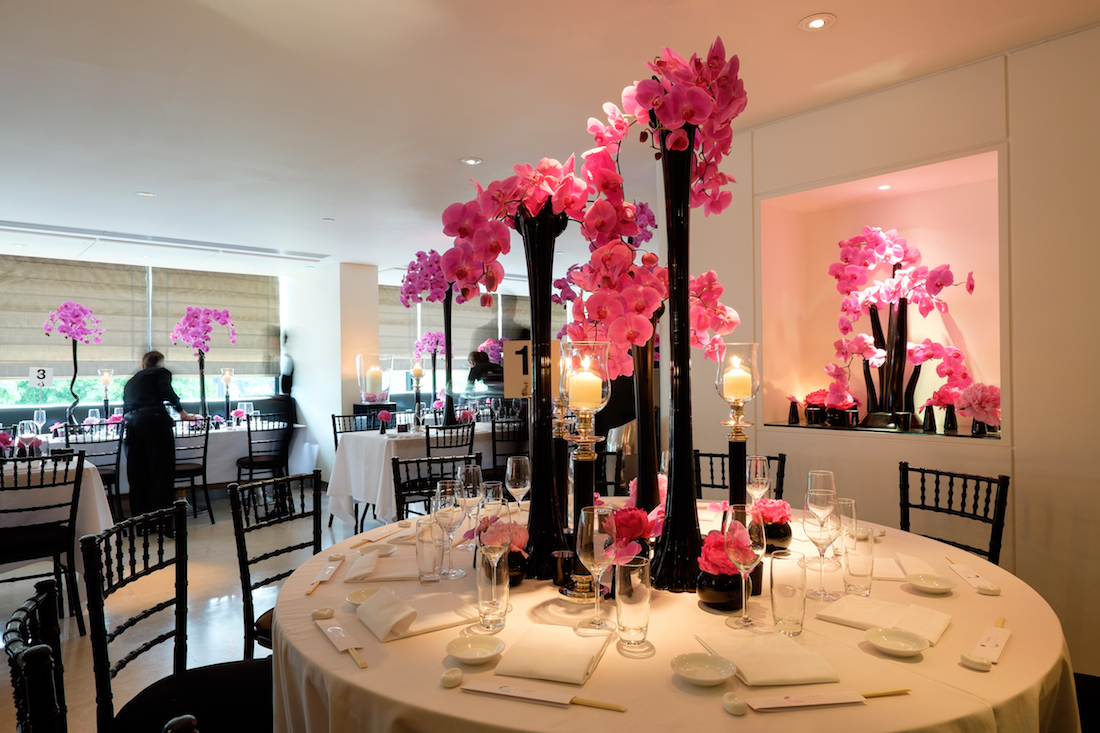 Kaspar's
Christmas menus may not be finalised yet, but you can be sure that at Kaspar's Seafood Bar and Grill in The Savoy the produce will be seasonal and exquisite. The semi-private dining room hosts a select 14 guests and appeals to high level, intimate Christmas celebrations with beautiful views of the River Thames whether by day or night.
Savini at The Criterion
The strikingly opulent Savini at The Criterion boasts the beautiful Fire Place Room as its semi-private dining space for up to 65 seated guests (or 100 standing). With menus ranging from £40 – £100 there's plenty of flexibility to accommodate most budgets whether for lunch or dinner and of course, its location on Piccadilly Circus means it's ideal for getting home – or going out partying in Soho after dinner.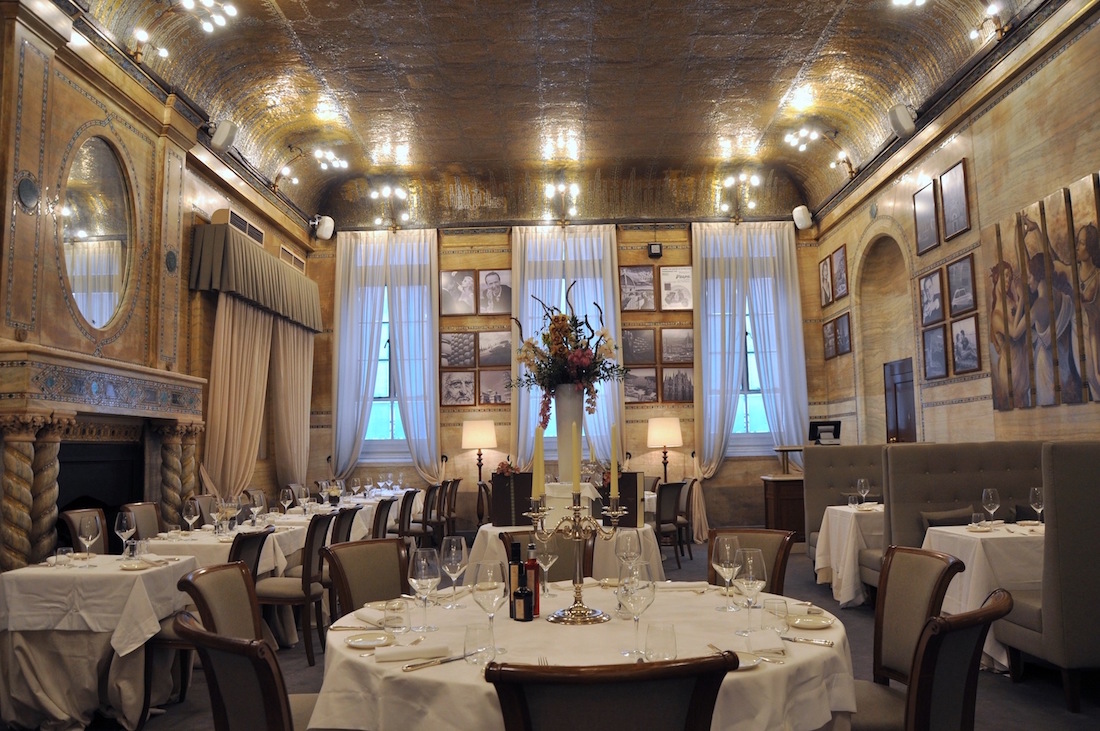 The Ivy
Where has more of a reputation as a party venue but The Ivy? Its recently refurbished private room by Martin Brudnizki Design Studio has retained all the iconic Ivy features – stained glass harlequin windows, oak panelling and yet it also boasts a timelessly chic and on-trend vibe. With space for up to 60 guests for a sit down lunch or dinner or 100 for a standing reception, it's a great venue with plenty of wow factors and guaranteed menu favourites. Prices start at £58 per person for set menus, a Christmas menu with a choice of turkey or beef wellington at £90 and Centenary extravaganza at £150 per person. There's also a bar available for pre/post-dinner drinks.
Chilled & Chic
Hally's
For a chilled out Californian style Christmas work-do, Hally's by Parson's Green is a great option. With space for up to 34 guests, the 'beach-house' can be hired exclusively for dinners or for up to 70 for standing receptions with drinks & canapés. Dinner menus start at an appetising £32.50 per person, while artisan cocktails cost an irresistible £5.50.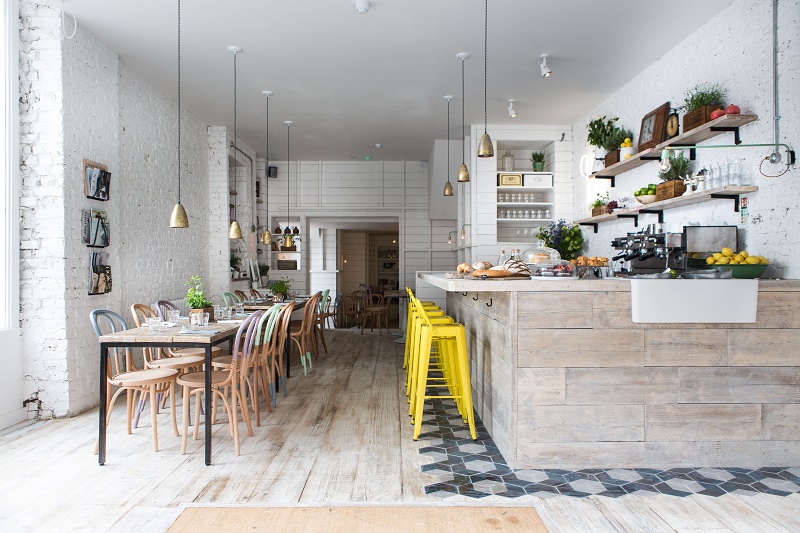 Aubaine
We love a bit of this boulangerie-patisserie cum brasserie. It's great draw is to have the consistent service and quality of a group combined with the ambience of an authentic independent French bistro…And all at a very competitive price with menus starting at just £32 per person. We particularly love the Marylebone first floor site with double height glass windows for up to 80 guests or their Opulent Room for 76 at the Hyde Park site, part of the Hilton Hotel, which can also be used for cocktail parties and receptions with the adjoining bar (70).
Daylesford Organic
With three sites in Notting Hill, Marylebone and Pimlico all with private rooms for between 45 and 50 guests, Daylesford Organic is a real gem for food loving workmates who want a relaxed festive-foodie celebration soaking in their unique farmshop ambience. Being strongly independent, their organic modern European menus start at around £40 a head and bespoke menus can also be created.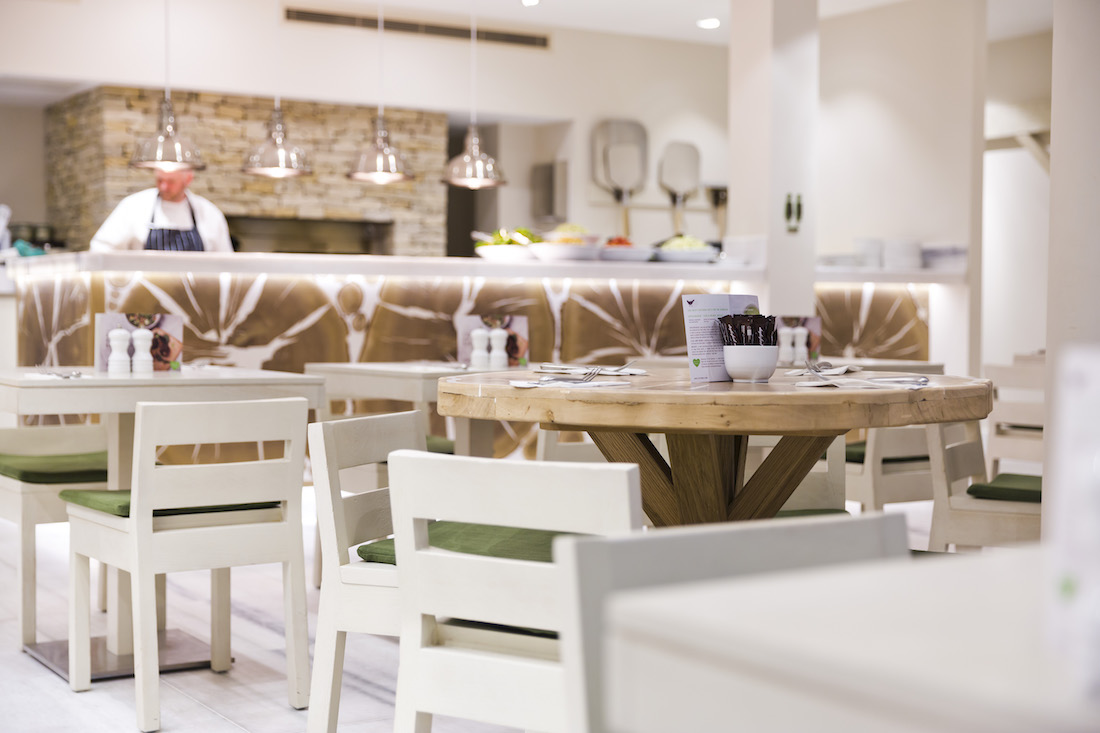 Romulo Café
It was the best kept Filipino secret in London but now the word is out and Romulo Café in South Kensington is getting the recognition it deserves for its authentic cuisine and provenance. The lower ground Library for up to 20 guests comes with its own retractable bar, while the back of the restaurant can also be hired for up to 35 guests as a semi-private area with a curtain partition. Menus are based on traditional style Filipino sharing dishes with banquets ranging from £25 to £40 per person.
Fun & Buzzy
Dirty Bones
We just adore Dirty Bones – whether it's the Shoreditch or Kensington site, it's a fantastically original and buzzy venue to enjoy a Christmas bash with colleagues. The Kensington restaurant can be hired exclusively for up to 100, while the main private room, The Lounge, can seat 30 guests. NYC American themed menus start at £28 per person and feature chicken & waffles, cheeseburger dumplings and burnt onion & ale beef short rib and 'Comfort Bite' canapés. It's worth noting there's a live music night every Thursday in Kensington and every Friday and Saturday in Shoreditch, so the office Christmas party can also involve some bad boss dancing!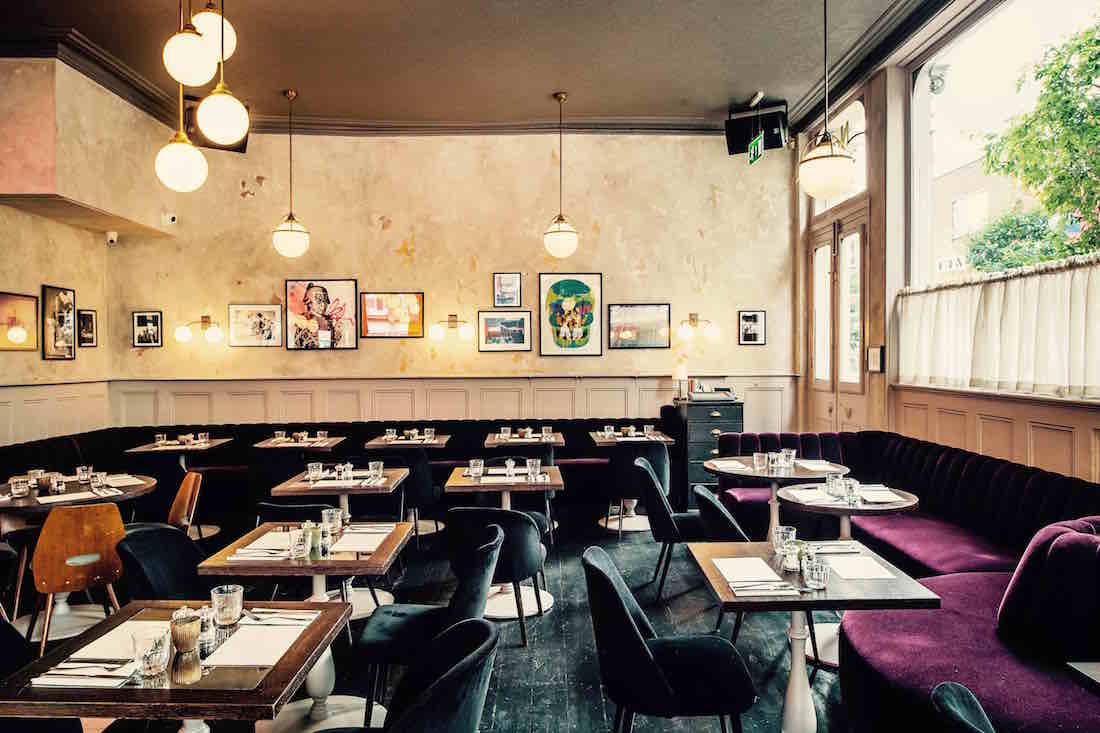 Ping Pong
With four sites in London (Covent Garden, Shepherd's Bush, Southbank and Wembley), dim sum specialists Ping Pong have brilliantly originally spaces for Christmas entertaining. With room for entertaining between 20 – 80 guests, menus also feature fried, rice and griddled dishes and start at around £25 a head at Shepherd's Bush, rising to around £45 per person in Covent Garden for sharing dishes, cocktails and drinks.
The Cage
One of London's more unusual interior designs is The Cage at Wright Brothers, where the private room for up to 18 (or 30 standing) is, erm, well, in a cage! The wrought metal bars give a sense of containment and cosiness, but also allow views of the kitchen – always a winner. The oyster and seafood specialists offer £39/£49 and £69 set menu options for lunch and dinner including dishes like wagyu beef and lobster and a mini oyster masterclass can also be arranged.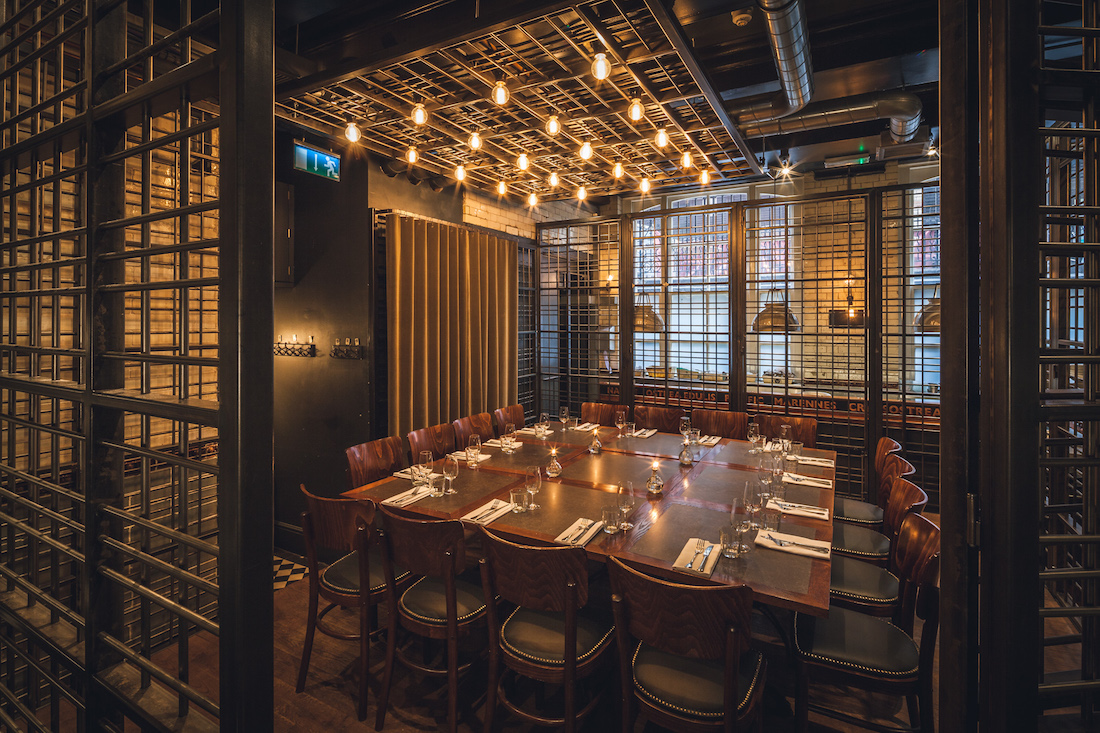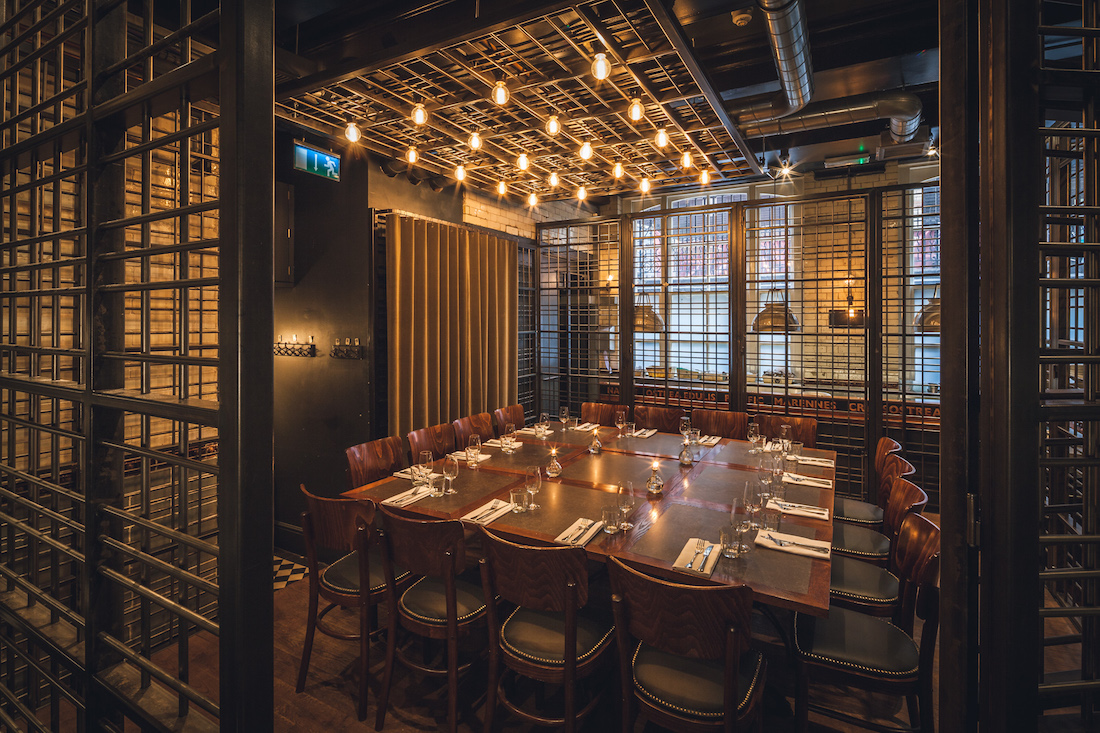 For more information on booking your company Christmas private dining event please visit our Christmas Parties page.