Nov 25, 2019
Luxury office Christmas party venues in London
If ever there's a time to splash a little cash on a luxury bash then it's on a Christmas get together. Whether that's a big party, an intimate festive lunch or an elegant celebratory dinner, finding a wonderful private room decorated beautifully and full of Christmas cheer is a great way to celebrate this special time of year. Check out some of our fabulous spots for holding your luxury events this Christmas.
An oldie, but a goodie. Always beautifully decorated at this time of year, this fabulous private members' club has six private rooms for parties from 8 to 120 guests that are available for hire by non-members. Menus include dishes such as Anton's signature favourites of mushroom risotto and bread and butter pudding and if you book through privatediningrooms this Christmas you'll be entitled to a free dinner with wine for two.
We love this new(ish) Michelin-starred venture between Hedonism Wines and Ollie Dabbous. Complete with a cocktail bar and the UK's largest wine list, the venue's three floors have five private dining room options for up to 20 guests that exude modern Skandi luxury and are connected by a stunning spiral staircase. The much talked-about tasting menus are available in the private rooms at £110 for 5 courses or £140 for 8 courses.
For a touch of Oriental luxury, Park Chinois's stunning décor is matched by its exquisite food. The six private dining rooms host from 10 guests to 134 individually (or up to 450 for a standing reception as an exclusive hire) but all exude opulence and decadence. Festive menus cost £108 or £138 per person for a fabulous multi-dish, multi-course gastronomic delight, while a set lunch menu is also available at a very reasonable £38 for 3 courses and £48 for four.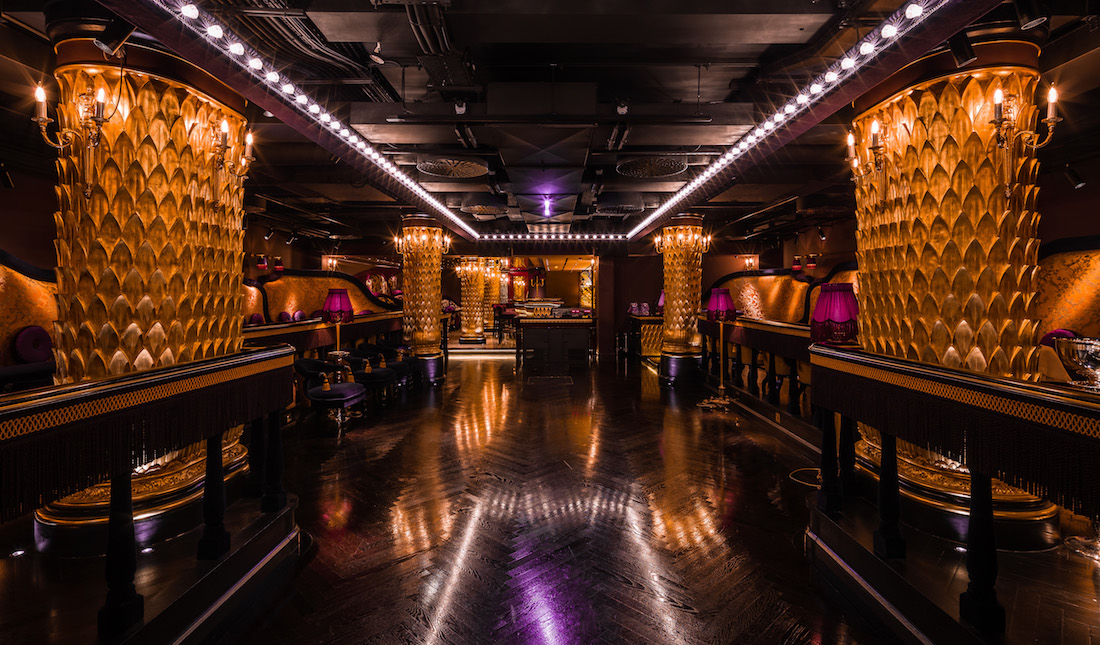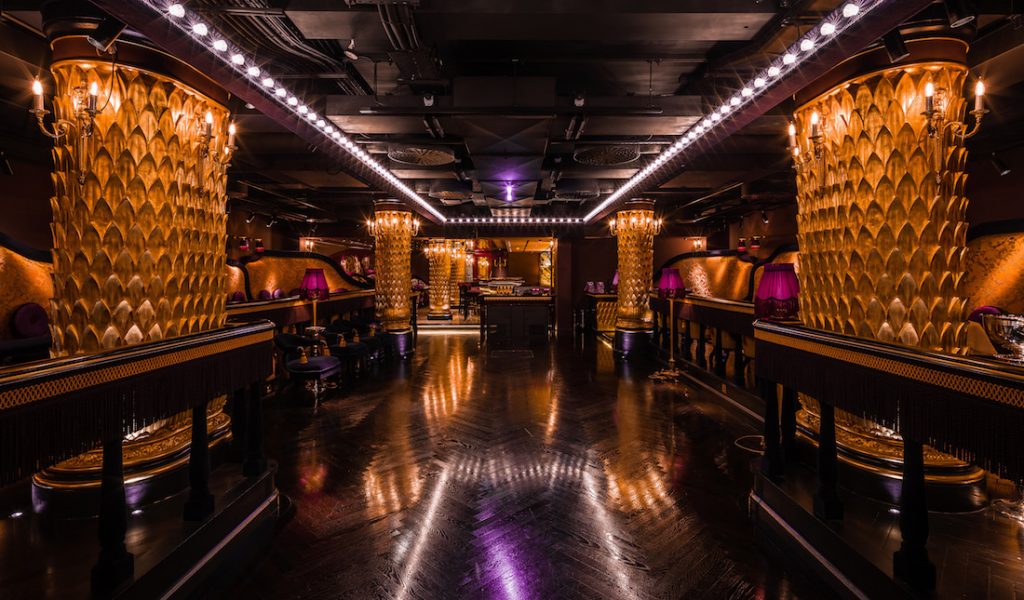 Aqua or Hutong at The Shard
Luxury with a view comes on the 31st floor of the Shard at Aqua or Hutong on the 33rd Floor. Aqua offers private dining room for 40 guests (or the Gin Wing for 100 and the Tea Wing for 150) and festive menus costing £55 for lunch or £75 for dinner for three courses of contemporary British cuisine. Hutong sticks to its Northern Chinese roots and offers a nine-dish sharing menu at the same prices as Aqua in its two private rooms for 16 or 24 guests. Whichever skyline destination you head for, you'll also be able to enjoy the fabulous festive installations in the Shard.
This stunning listed Georgian Town House is a wonderfully versatile space with three Fine Rooms boasting original Regency style architecture as well as The Library, and Hutchison Room with a beautiful fireplace. Taken separately or together they can host parties from between 18 to 120 guests for seated events. In house caterer Paul Bloomfield is offering two festive packages – a reception including drinks, canapes and staff for £32 per person and a seated dinner option with reception, dinner, drinks and staff for £99 per person. In both cases room hire is additional.
The Capital's smallest fine dining restaurant, this secret luxury spot in Notting Hill can be hired exclusively for up to 14 guests. Menus by the talented Richard Wilkins and team start at just £42.50 for three courses or £65 for five courses.
Texture
The super-sleek private Tolli Room is refined, elegant and perfect for intimate festive gatherings of up to 16. The Scandinavian with Asian influenced menus from the award-winning Sverrisson cost around £100 per person. Good to note there's no room hire for parties of 8 or over.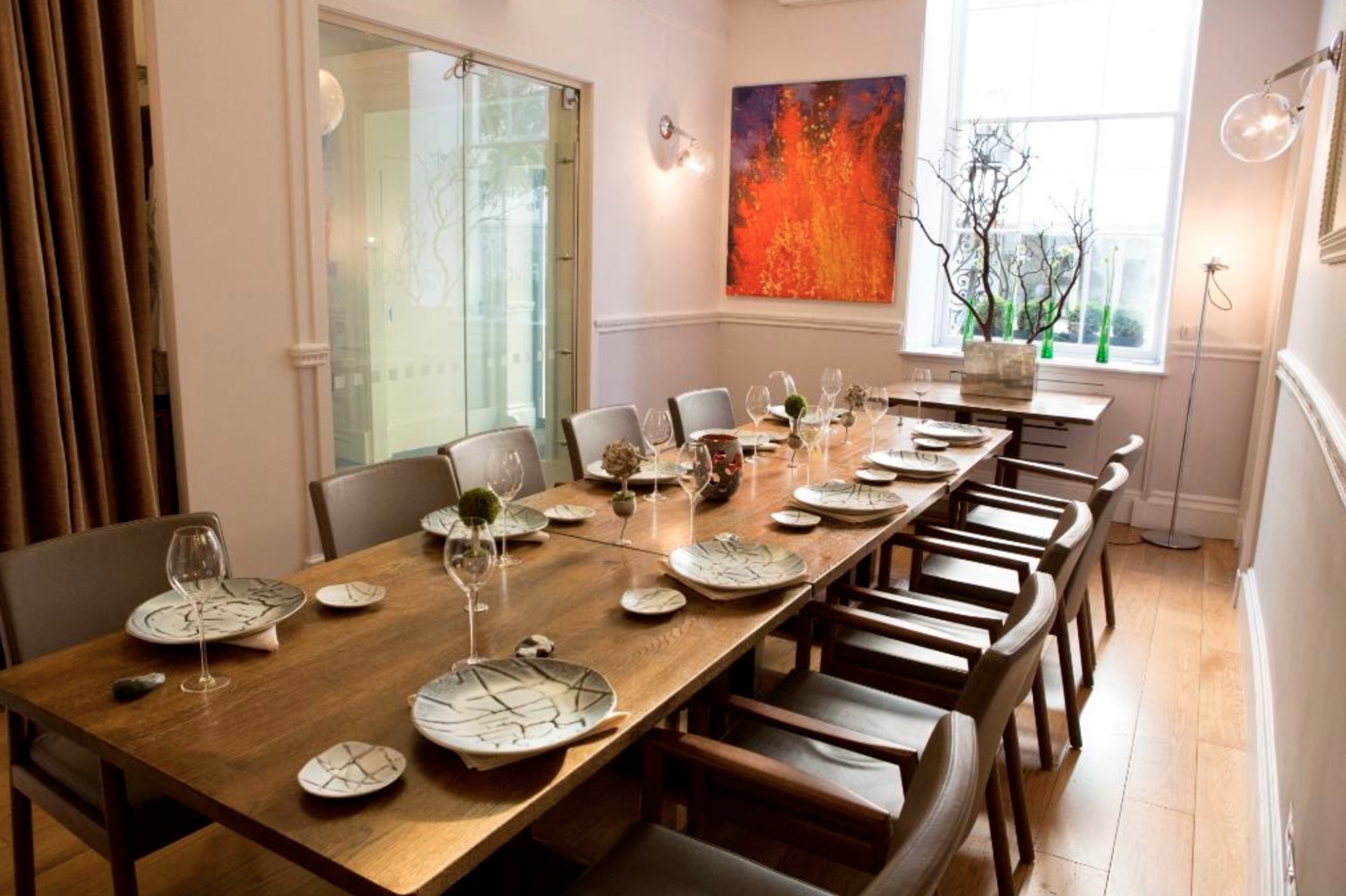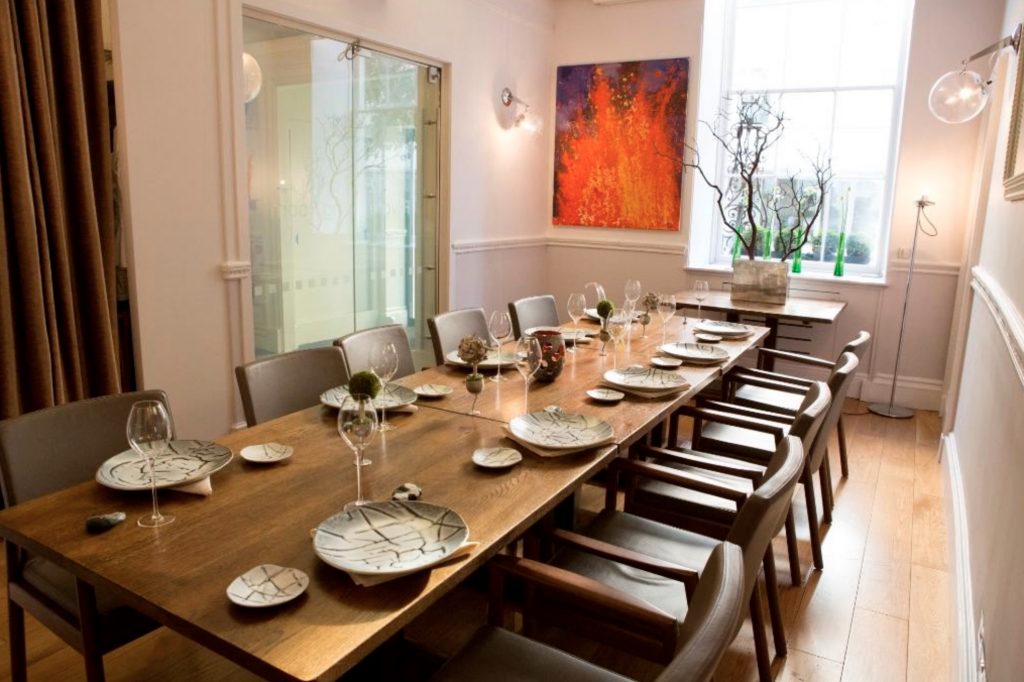 One of this generation's most iconic chefs, Heston's legendary Dinner offers three and four course tasting menus which include his signature dishes and can be enhanced by wine pairings. Three courses costs £95 for lunch or £105 for dinner. The private room in this two Michelin starred destination venue seats up to 12.
For fine dining Italian, it's hard to beat Murano with its hushed tones, discrete semi-private dining room with view of the kitchen nestled at the back of the restaurant. Seating just 12, the Michelin starred menus start at £70 for three courses rising to £105 for six courses.
With, Tom's eponymous London destination is deservedly popular for its robust British-with other influences – menu and offers a private dining room seating just 16 that's served by a dedicated team. Private dining menus start at around £120 per person and they are also open for bookings on Christmas day if you're looking for a family get together – £250 per person for a multi-course extravaganza.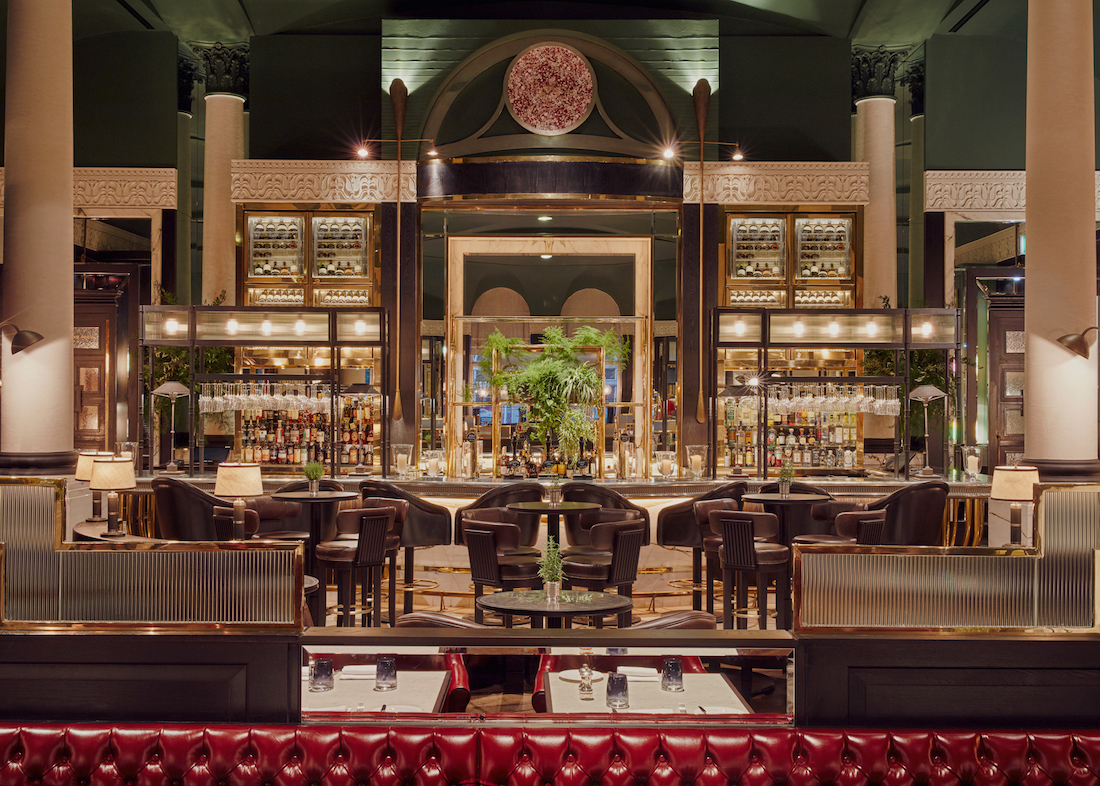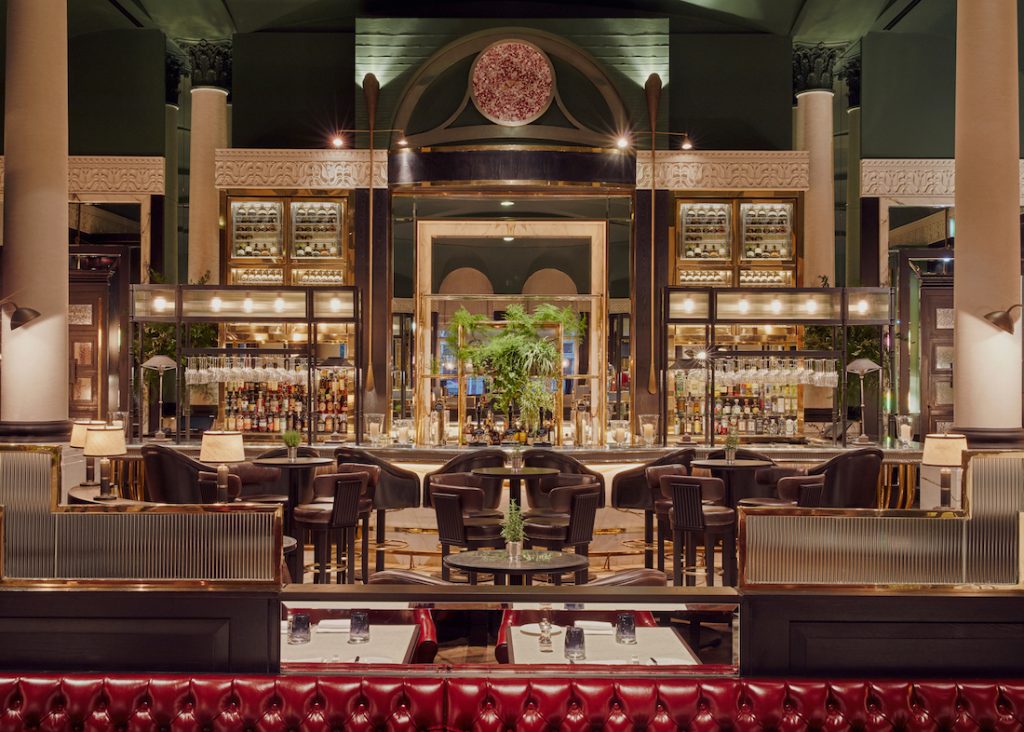 The Greenhouse
This wonderfully elegant restaurant offers a semi-private dining room for up to 12 guests around a stunning table with views into the main restaurant. With two Michelin stars, guests can arrange for the set menus for the table – which start at £125 per person – to truly sample the exquisite modern European menu. Walking through the enchanting garden entrance is also sure to fill guests with a little Christmas spirit.
Another luxury-with-a-view option, this fabulous Michelin-starred landmark restaurant on the 28th floor offers two spaces for private hire as well as the option of exclusive hire. The Balcony can seat 30 guests, while the 10˚ Bar can host up to 60 seated or 100 for an incredible festive reception. The modern French menus cost around £100 per person for three courses.
Alain Ducasse and China Tang at The Dorchester
One of the city's most famed hotels boasts two of the most luxurious destination restaurants, both of which have private rooms in which to have private parties whilst enjoying the festive decorations of the glamourous hotel. The Salon and Salon Prive provide privacy for up to 30 guests within Alain Ducasse's restaurant with the modern French-designed menus starting at £100 per person. China Tang meanwhile, offers three private rooms which can be hired separately or all together to host parties from 20 – 80 guests with menus also starting at around £100 per person.