Jun 6, 2017
London Private Dining Rooms With Outside Spaces, Terraces & Courtyards
When the summer sun comes along there's nothing quite like holding an event in a terrace, courtyard or outside space and watching your guests enjoying some al fresco entertainment. And London has more than its fair share of secret gardens, patios and balconies to choose from.
The City
One of London's largest venues by St Paul's is Madison, which boasts two unique spaces with al fresco options – an outdoor tapas terrace for up to 250 (standing) or the upper terrace for up to 550 guests.
Another City favourite is Cinnamon Kitchen, with its divine modern Indian cuisine and outdoor terrace for up to 45 seated or 100 standing. There's also a lower terrace available for a further 100 guests. The newly opened Devonshire Square boasts a charming private garden, to be enjoyed by guests in their intimate private rooms, which host from 12 to 30 guests.
Over in Spitalfields, the Wright Brother's market terrace is a fully covered and weatherproof terrace for up to 38 guests seated (50 standing) to enjoy their fabulous oysters, fish and seafood.


Courtyards
One of London's classic great courtyards is to be found at Home House – with a marquee option, it's great for a spot of hedge-betting if you don't want to count on the weather delivering sunshine! This surprising little spot can host up to 60 guests and can also be hired in conjunction with the many varied private rooms within the Club itself.
Other Courtyard specials we really love Mews of Mayfair for small and intimate dinners in the Mews Art Gallery, this is the only space where guests have a reserved area in the outside passageway for pre or post dinner drinks. A larger, more secluded courtyard can be found over in St James at The Stafford hotel before perhaps taking guests down to their infamous wine cellar for dinner.
Still in St James, No. 4 Hamilton Place boasts the magnificent Argyll Room and terrace overlooking Green Park. With space for receptions of up to 200 (120 seated), it's one of the most beautiful terraces in London.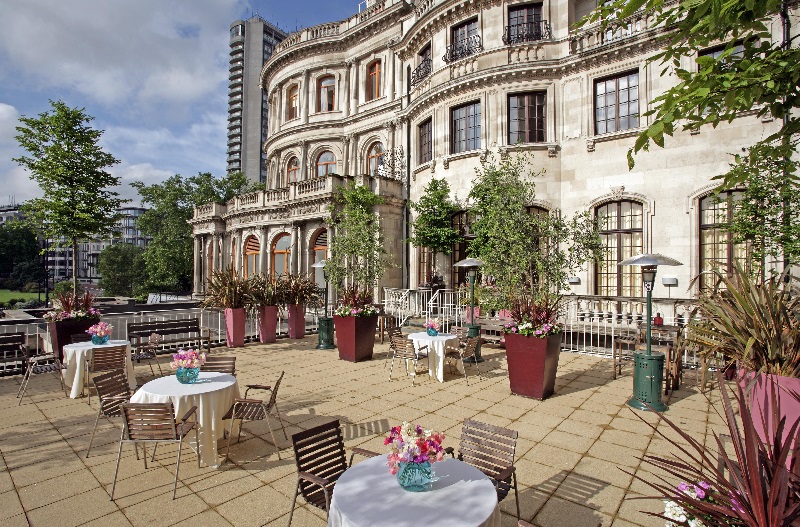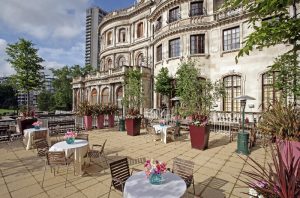 Urban Buzz
For urban buzz we head straight to Aqua on London's Regent Street where aqua nueva La Casita's private terrace overlooking Oxford Street's shopping mecca can host up to 30 guests (80 standing).
The original Greek themed Elysee in Mayfair has a fabulous set of private rooms on the first floor, complete with bar, dining rooms and retractable outside rooftop terrace. Taken exclusively the whole floor can take up to 150 guests, while the terrace and bar alone can host 120 for a standing reception.
Meanwhile, the hidden private terrace at Riverfront bar provides a great venue with a fabulous vibe for fun summer parties for up to 120 with river views and a live DJ – perfect for when it's Hot In the City!
For more amazing venues with stunning views of the River Thames check out our other blog.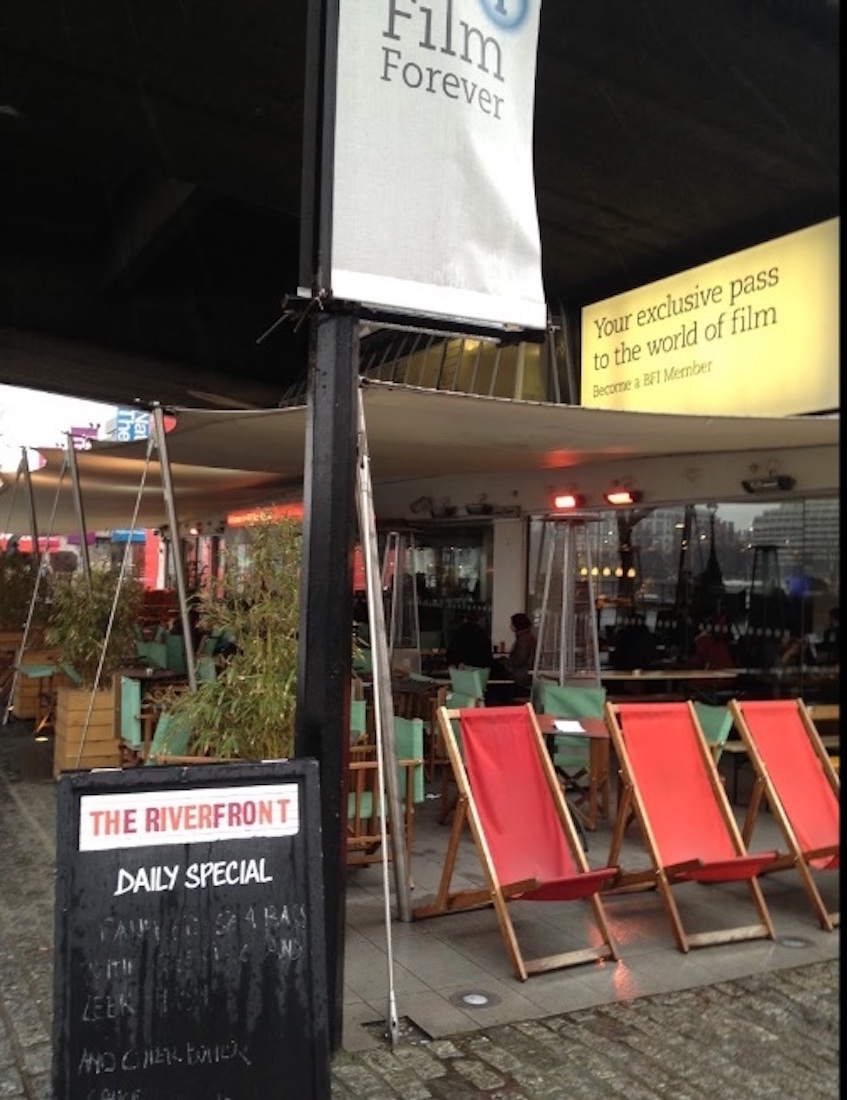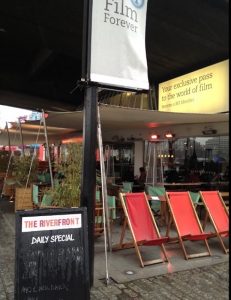 Al Fresco in the Suburbs…
A little further out of central London but still very accessible and worth checking out are…
To the North Hugo's in Queen's Park with its cobbled street terrace (watch out if you're in high heels) and Frederick's in Islington with its stunning conservatory and enclosed secret garden.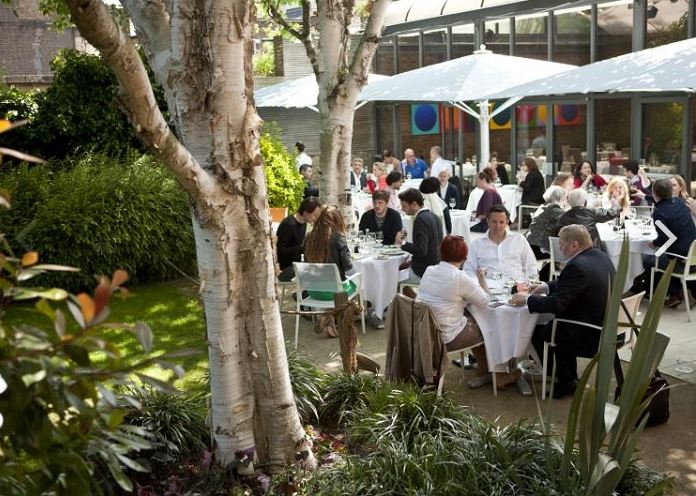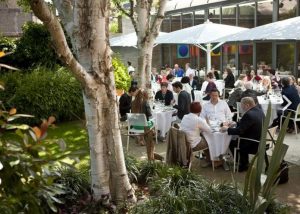 To the West the newly refurbished Petersham hotel with its stunning views overlooking the Thames Valley – literally seeing it as a valley, super-friendly local pubs The Pilot in Chiswick with its covered terrace and outside bar for 40 with fabulous Sipsmith gin flavours and The Hampshire Hog in Ravenscourt Park with its spacious pub garden and main restaurant which can be hired for parties.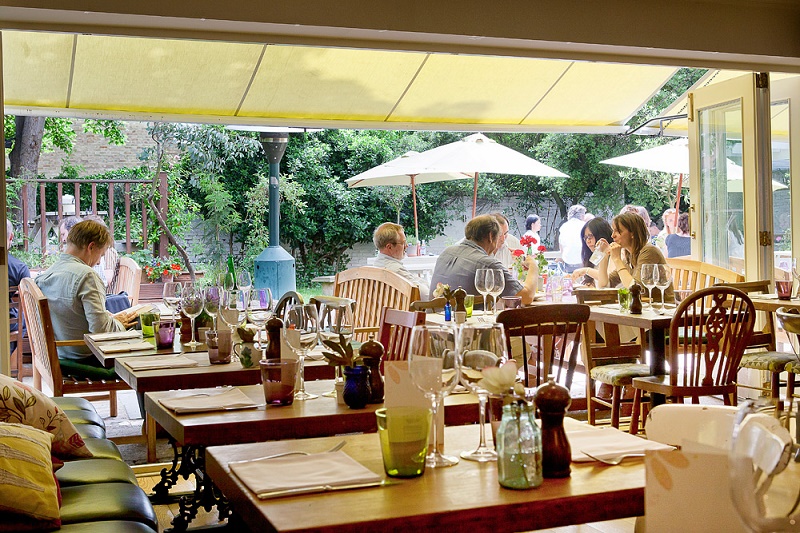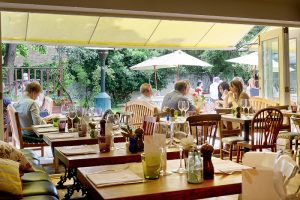 To the South The River Café's private room opens out to a stunning riverside courtyard – the perfect setting for a pre-dinner drinks reception. Manicomio in Chelsea, with its conservatory and courtyard for 30 seated (60 standing) – just off the Duke of York Square – offering arugably the best people watching terrace in Belgravia.
To the East Over in Canary Wharf, The Big Easy's wrap around balcony can be used for smaller events for just 8, to those booking The Captain's Table where up to 26 guests can enjoy the balcony as part of the incredibly brilliantly stylised room and fabulous surf & turf food. The Gun in the Docklands with its river views on a heated and covered terrace for up to 110 guests offers that great combo of pub atmosphere with award winning British cuisine.