Sep 9, 2016
London's Best Private Rooms With Views Of The River Thames
One of the most unique and enduringly special London icons is the River Thames, whether it's a beautifully fresh spring day, summer sizzler or frosty winter evening, the river never fails to impress.
So if you want to dine in style while lapping up sensational views and watching life on the Capital's river, here are our top picks.
One of central London's best hidden gems is the Marriott County Hall. This impressive building not only has several rooms with stunning river views over the Houses of Parliament but has the look (and glamorised) feel of the corridors of power too. Check out the stunning Library Lounge for a wedding or exclusive dinner or one of their other 6 private rooms for smaller events from 12 – 60 (seated).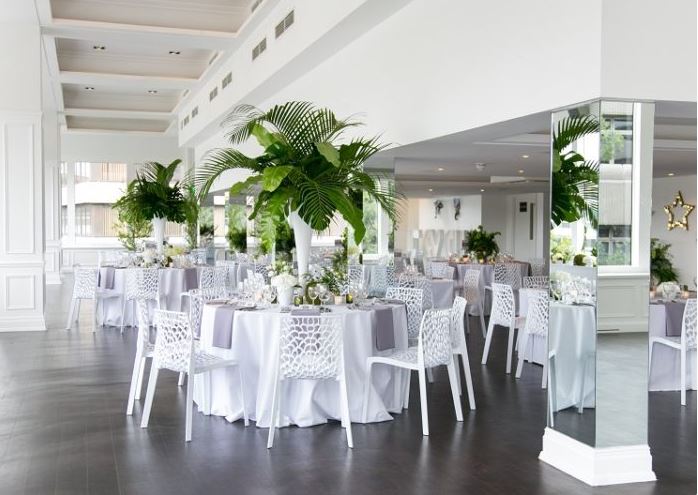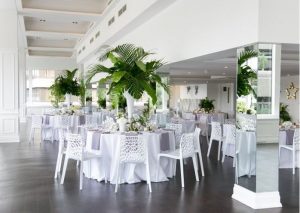 Equally impressive surrounds are found at The Tower of London, which now has several rooms available for private functions ranging from small and intimate spaces for 12 guests to the New Armories banqueting suite for up to 240.
Nearby, a classic favourite for more relaxed gatherings remains Browns Butlers Wharf, where the private room hosts traditional seated events as well as receptions, theatre style evenings and much more. Over-looking Tower Bridge, its floor to ceiling windows and British menu combined with scrummy cocktails are a great combo.
The River Rooms by Blackfriars, features stunning white interior which lends itself perfectly to weddings, as well as becoming a blank canvas for more characterful events and conferences up to 700 guests. While the Oyster Shed's glass and stripped wood provides similarly contemporary spaces from which to admire the watery landscape for up to 200, although we particularly love the more intimate Captain's Table for 30 with its glass front and Thames views.
Northbank Restaurant and Bar, boasts a semi-private dining area (for 20) and terrace looking out at the Millennium Bridge, as well as Shakespeare's Globe opposite – which has its own possibilities for private events at The Swan. Appealing to more than just thespians, the reflective view is of St Paul's and its five private rooms host from 14 to 350 in the Underglobe where guests can't fail to be impressed by British-sourced produce on their menus.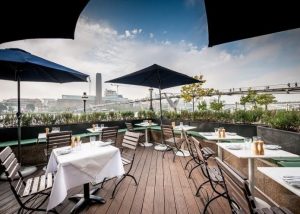 Over in the Docklands, there's a wealth of fabulous eateries. The Gun is a special favourite with its three private rooms, as well as its covered and heated terrace which can hold up to 110 guests, while ogling the Thames and O2 Arena.
Multi-Michelin starred Gordon Ramsay has also nailed the 'wow' factor in this area at Grade II listed The Narrow, with a floor to ceiling glass conservatory area and lounge (40 and 100 respectively) boasting views of Limehouse and the Shard, as well as its River Room which even has a roaring fire for the ultimate winter river cosiness.
Finally, over in Greenwich, Fuller's' The Sail Loft opened in January 2016 and boasts stunning nautical-based interiors as well as great views and a private room for up to 40 for both dining and meetings.
Three of The Best of the Suburbs..
For a countryside feel in town The Bull's Head in Barnes not only has views of the Oxbridge boat race, but also features two gorgeous private rooms and two more semi-private spaces (variously 12-80), while Putney's The Coat & Badge is also a Boat Race favourite with a private room by the starting line for up to 16 (30 standing).
And finally, of course perhaps the most iconic river restaurant in London's 'burbs is the River Café, with its private room hosting up to 18 guests, as well as a fromagerie (enclosed cheese fridge) and glass doors opening out onto the courtyard and river front.