Oct 31, 2016
London's Best Private Dining Rooms By Cuisine
London's eclectic multiculturalism is one of the things that is most loved and cherished about the Capital and it's reflected in the wide variety of international cuisine available– as well as the fabulous fusion mixtures that result from such a vast melting pot.
We have nearly 50 different types of cuisine listed on our site, so we can't possibly list them all, but here are our top favourites for the most popular types of cuisine searched for at privatediningrooms.co.uk.
Modern European covers a wide remit, but if we had to choose some that really stick out then Margaux has an eclectic and fascinating menu with bespoke menus created for its 18 seater private dining room. The Don Restaurant and Bistro and sister restaurant Sign of the Don never fail to impress and deliver to its loyal City followers whether seated in the cavernous cellar vaults or stunning restaurant surrounds. Another City favourite is 1 Lombard Street, with its fabulous location, bar, private rooms and wedding license, it's used for business dinners and launches as much as for weddings and celebrations.
British food doesn't get more iconic than that served at Rules, Bentley's and Scott's and their private rooms are eternally popular but for something a little bit different, The Gun is a cracker, with its three stunning private rooms for between 16-80 guests. Rivington Grill in Shoreditch has a semi-private room for 32 guests and in Greenwich for 16, with menus starting at just £32.50. While Tramshed's limited menu of beef and chicken hasn't prevented it from being one of the most popular venues around – especially its mezzanine for 30 guests – a great party location.
With a growing number of sites around London, Aubaine is one of the Capital's best kept upmarket French brasserie secrets. With stunning private rooms and spaces for between 12 – 80 in its Mayfair, Marylebone, Heddon Street and Kensington sites, the bakery and patisserie specialists, deliver on quality and location time and again. With a solid hundred-year history, L'Etoile provides a more traditional French bistro experience with its five private salons for 10-38 guests – the embodiment of French elegance. For glamorous surrounds, it doesn't get finer than the stunning art deco spaces at Bar Americain and Crazy Coqs at Brasserie Zedel.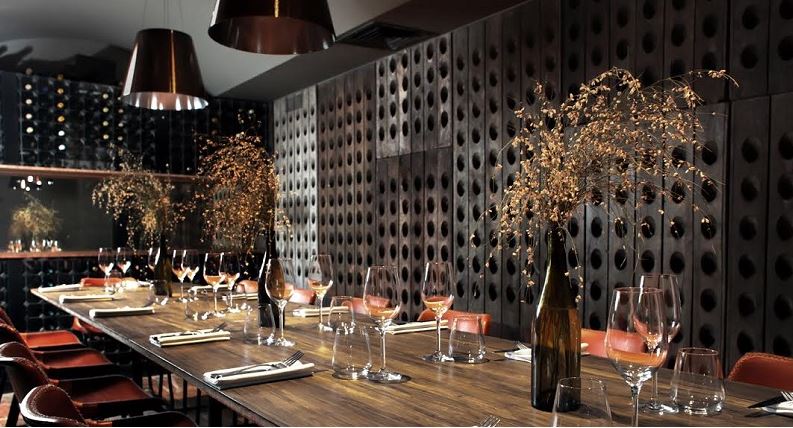 For Italian La Tagliata – with its limited choice menu of the eponymous dish and freshly made pasta is a favourite for local business workers and steak lovers alike – with six private spaces for 8-18, it's perfect for intimate parties and get togethers. Franco's is an institution on Jermyn Street with all day service, its private rooms for up to 55 guests are often used for business breakfasts as much as dinners and receptions. Manicomio's two sites in Chelsea – with conservatory for up to 30 guests and in the City for up to 60 are a more modern take on Italian style.
When it comes to Pan Asian, the newest must-eat is at The Coral Reef Room for up to 48 people at Sexy Fish but you also can't beat Cocochan for a mix of Chinese, Japanese, Korean and Thai dishes in its private room for 30 guests or The Clerk and Well with its award-winning cuisine, for great variety and flavours.
Indian cuisine doesn't come finer than the Michelin starred Benares which has four private spaces ranging from 6-36 capacity. Similarly, the excellent Cinnamon Club and Kitchen boast private rooms including an outside terrace, stand alone bar, mezzanine and more. The Mint Leaf Restaurant and bar in Haymarket features a private room for 60 and semi-private spaces for 30 and 20, while its sister Lounge has private spaces for 60 and 30.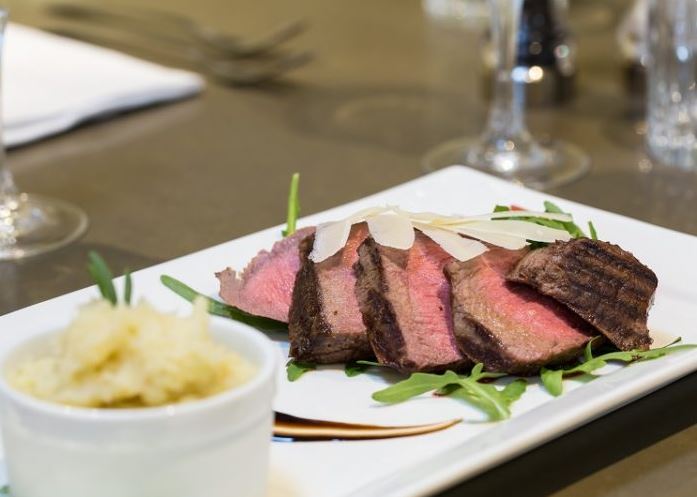 Chinese You just can't beat Ping Pong in Covent Garden for dim sum in fun, relaxed surrounds, while for unbeatable Chinese with views, try the award winning Hutong and its two private rooms on the 33rd floor of The Shard. Michelin starred cuisine for up to 14 guests is unrivalled at HKK – the latest must-dine from the Hakkasan group.
It's been the 'new' cuisine on the block for a while, but Peruvian is still a super-popular alternative choice. Try out one of Martin Morales's ventures from Ceviche Soho's bar area for 14, Ceviche Old Street's huge bar area for 70 or Andina's two private spaces in Shoreditch for truly authentic flavours in original surrounds.
And quirky venues may not be so much of a cuisine as a style, but for three real corkers, look no further than the chilling Icebar at ICEBAR (or one of their three other warmer rooms), the pop up supper club Little Yellow Door for up to 42 guests or, at the other end of the spectrum, Heliot Steak restaurant for up to 170 overlooking the Hippodrome Casino.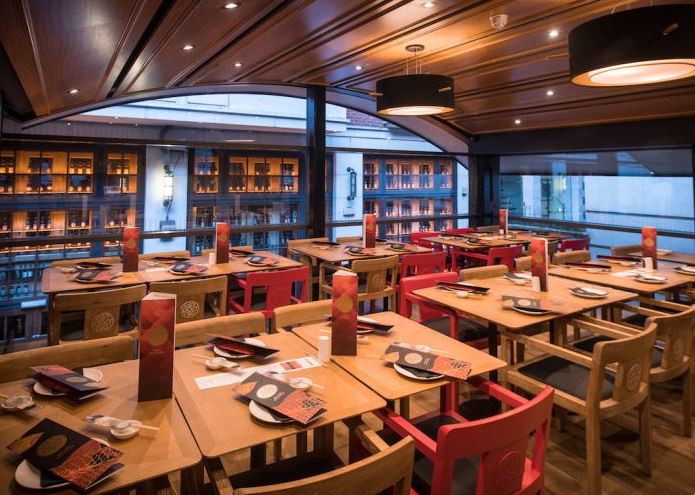 For more help on finding the perfect venue for your event, why not use our venue finding service and let us do the hard work.
Take a look at part 2 of our best private dining rooms in London series, focusing on finding venues with a budget.