Jun 20, 2017
Discover Private Dining Rooms In London For Up To 10 Guests
These private rooms are perfect for small parties, intimate gatherings and discreet meetings. Whether it's with friends or for business, these venues have fabulously elegant surrounds that will delight, no matter what the occasion.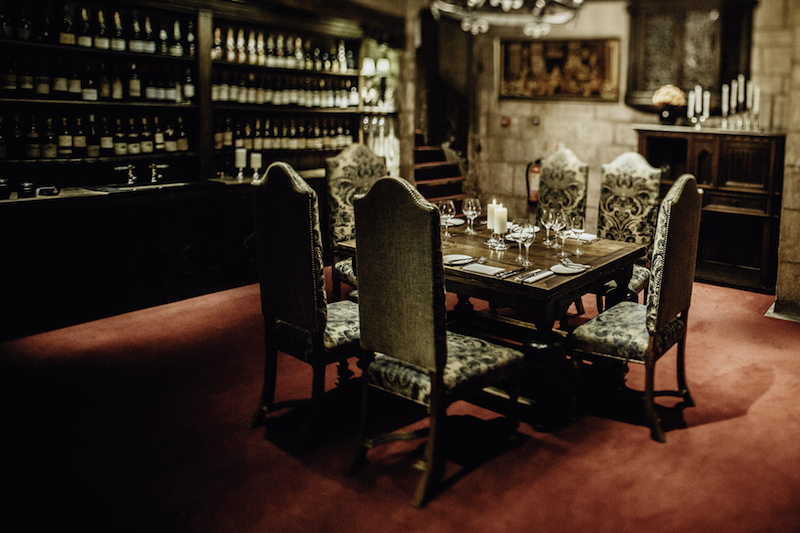 Private Wine Rooms
For quirky elegance 'à la Soho' it doesn't get better than Gauthier Soho set within a creaky townhouse on Romilly Street. They have a range of rooms available for private hire for up to 40 guests but the least known is the Cellar – discretely hidden away and stacked high with wines it seats just 4 guests – guaranteeing a truly special and unique (or clandestine!) dining experience.
Another secret room can be found in Fortnum & Mason of all places. Just behind the wine shop is The Crypt – a Bacchanalian paradise for up to 10 guests – the room oozes wine history with iconic (empty) bottles as decoration and a vivid reminder to guests of Bacchanalian parties that have gone before them.
Private Dining at Chefs' Table
Many smaller private rooms in restaurants are now the chef's tables. Here are a few that offer these, much coveted, kitchen views.
Over in Belgravia another creaky building comes in the form of an old Presbyterian church which is now home to Mosimann's Private Dining Club. Again, with a host of private rooms for up to 50 guests, the smallest of these, The Montblanc Room, seats just two for truly intimate dining, secret rendez vous, covert meetings or even marriage proposals. Ultimate discretion is ensured with the addition of a service bell for calling waiting staff. The more 'exposed' Davidoff Room seats 6 and was one of the first chef's dining tables. It comes with kitchen views and air con.
Another chef's table for six can be found at the Michelin-starred Benares. With kitchen views, it's perfect for intimate dinners or a little further away from the buzz of the kitchen, the Wine Cellar is a beautifully elegant glass-fronted room to the side of the main bar. It seats just 10 and is ideal for business lunches and dinners as well as smaller celebrations.
For cosy private dining at a buzzy Spanish chef's table, Barrafina, Adelaide Street offers space for up to six guests to enjoy watching as a dedicated chef prepares a six course tasting menu.
Iconic Private Dining
Venues don't get more iconic than the Savoy Grill – now run by Gordon Ramsay and team. Its Chef's Table seats just 8 guests who can enjoy bespoke menus as well as a tour of the kitchen and the 'theatre' of service.
For the ultimate in unique decadence Alain Ducasse's Salon Lumiere at The Dorchester is a stunning centrepiece table within the restaurant for just 7 guests surrounded by a curtain of 4,500 fibre optics. Guests can select their chinaware from four vintage Hermès collections alongside ornate Puiforcat cutlery and Saint-Louis crystal.
At Knightsbridge's Mandarin Oriental Hyde Park hotel, Heston Blumenthal's restaurant Dinner also features a Chef's Table for 4 to 6 guests who can enjoy an 8 or 9 course tasting menu for the ultimate in gourmet dining.
Wild Cards – Private Rooms That Are A Little Bit Different
For discrete political meetings over breakfast, lunch or dinner, Shepherd's of Westminster on Marsham Street has a conveniently plush private room for just eight guests. With stylish British cuisine, it's the perfect spot for covert collusions with the opposition or long discussions on how to fix the world.
And speaking of fixing the world, social enterprise restaurant, Brigade has three private rooms for 8-10 guests, The Leadenhall Room, Smithfield Room and its ever-popular semi-private Chef's Library next to the bistro and home to a selection of Chef Founder, Simon Boyle's personal cook books.. always worth a flick through before or after your meal.
Explore our exciting range of Private Dining Rooms in London for up to 10 guests, today!