Oct 2, 2019
Best Restaurants in Bristol for Private Dining
Bristol it is said, has more Michelin listings than anywhere else except London. But with traditional pubs and funky new developments now bringing new life to the Wapping Wharf area, it couldn't offer a more dynamic gastronomic range of venues to delight and tantalise the tastebuds of party guests and business diners alike.

This popular Italian restaurant serves freshly made pasta as well as classic antipasti and seasonal dishes. The Private Dining Room seats up to 18 guests, while the Mezzanine can host parties up to 35. There are also TV screens available for meetings and a terrace and cocktail bar to boot! Menus start at around £30 per person.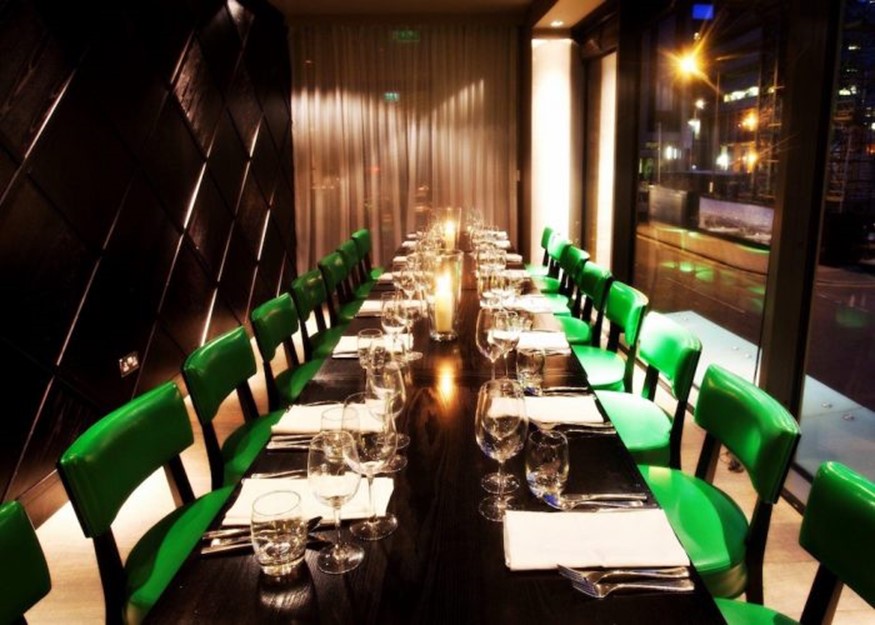 There are four private rooms in this hotel's wonderfully restored Grade II warehouse. The Balfour Private Dining Room seats 72, Le Pin 36, while The Lanson caters for a more intimate 12 while the Christies library or Janneau Bar can host up to 100 for standing receptions. Menus start at around £35 per person.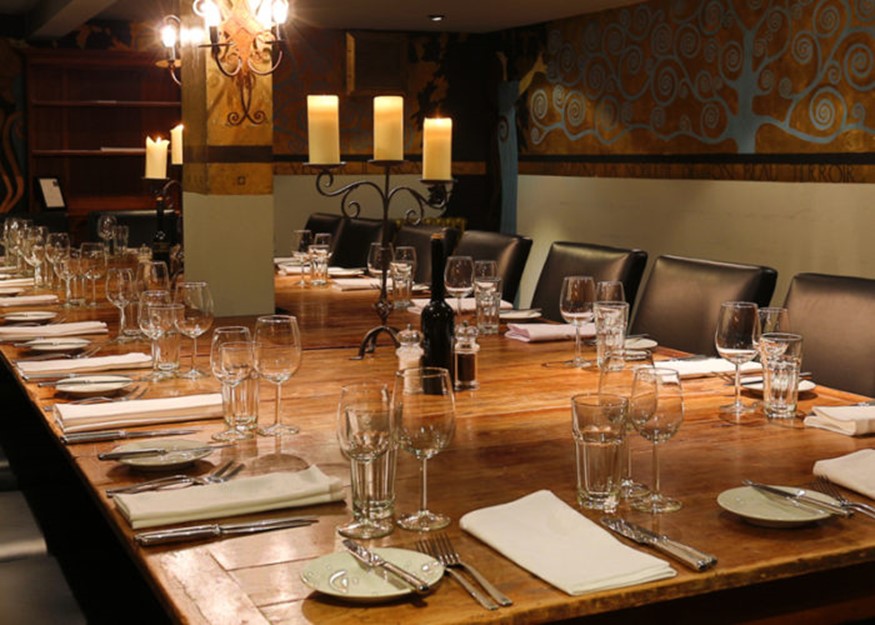 This small Michelin starred bistro has a private dining room that seats between 12 and 18 guests. Available from Tuesday to Thursday, there's no room hire or minimum spend but parties are required to have the fabulous Tasting Menu – 8 courses for £55 per person, 9 courses for £60 – hardly a hardship!

This striking steak restaurant and late night bar has a private dining room for between 8-14 guests. There's no room hire charge and guests can choose from the a la carte menu as well as being able to take advantage of the fitted TV – making it ideal for business presentations as well as private parties.

It also has the ability to cater for larger events with a takeover of the ground floor for up to 100 guests as well as exclusive hire of the whole restaurant on request.

This much-loved pub has held a Michelin star since 2011. Parties can use the more traditional part of the pub for semi-private gatherings of up to 22. Menus start from £35 per person rising to £45-65 depending on the dishes chosen. A la carte and tasting menus are also both available and it's even possible to hire the pub exclusively (minimum spend required).

This popular party venue offers the fabulous authentic flavours of Sri Lanka with cocktails, meat, fish and a rich variety of vegan and vegetarian dishes. While there's no private room, the Clifton Triangle venue can be hired for exclusive use for parties of over guests 50. For smaller parties a minimum spend will apply. Spend per head ranges from £15-£25 a head with sharing feasts also available.

Wilks

This Michelin starred restaurant in Redland can be hired exclusively for 25 to 34 guests. There's no room hire fee but there is a variable minimum spend depending on time and date of event. The restaurant offers 5, 6 or 7 course tasting menus and champagne and canapés can be offered on arrival, as can wine pairings on request.

The Wapping Wharf area is now host to a whole new world of exciting eateries including these two, possibly the only Bib Gourmand restaurants to be found in shipping containers.

This super-on-trend vegetable focussed, sharing menu restaurant (it does have a little meat and fish too) can be hired for exclusive events for up to 30 and may incur a minimum spend depending on size, time and date of event.

This restaurant can also be hired exclusively from Sunday to Thursdays on application. Guests can still enjoy their fixed price set four course menu – for £44 per person and their specially designed cocktail list. Nice!

This great Spanish bar offers two underground bank vaults for up to 12 guests each to enjoy an intimate and atmospheric meal. They cater for lunch and dinner as well as all day meetings and menus start from around £40 per person. Bespoke menus and wine pairings can be created on request.

Not found what you're looking for? Browse our full list of private dining rooms in Bristol.