Sep 14, 2019
Best Italian & French Restaurants in Mayfair
This stunning area of London is as famed for its original awe-inspiring architecture and wealth as its world-renowned hotels on Park Lane and plethora of Michelin starred and top dining destinations dotted around the quaint streets and iconic squares. Frequented by top businessmen and women holding discrete corporate entertainment, celebrities and many a Londoner and visitor, they all flock to enjoy the huge array of the Capital's top restaurants within this small district.
Italian and French are some of the most popular and sought after restaurant cuisines, and there's plenty of fabulous options for private dining in this neighbourhood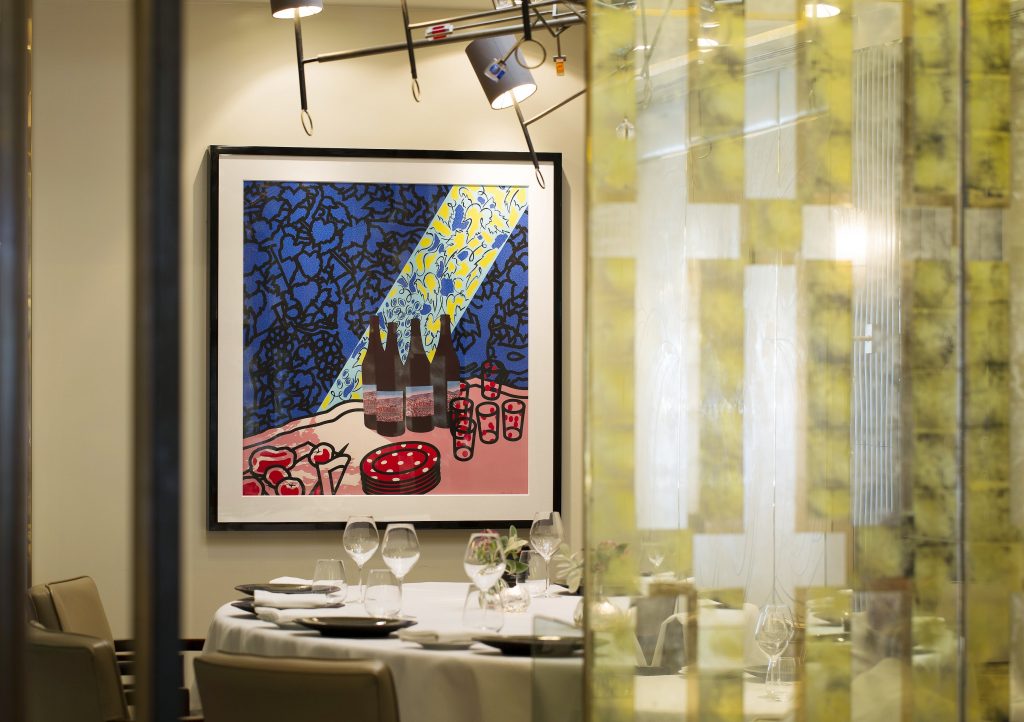 Italian restaurants
One of London's best chefs and best female chefs, the Michelin-starred Murano's private room seats an intimate 12 and is at the far end of this elegant restaurant. Screened from the main dining room it also has views into the kitchen through the large glass window with retractable curtain if more privacy is required. Menus start at £80 per person.
With two private dining rooms seating 20 and 25 separately or 50 combined, and a cheeky Wine Room for intimate parties of just 6, the restaurant is as stylish as its Saville Row location. Chef patron Francesco Mazzei's acclaimed menus start at around £55 per person.
This amazingly located Italian on Hyde Park Corner offers two rooms for private events, the Puglia Dining Room for up to 22 guests or the Amalfi Dining Room for up to 46 guests which can be connected to host up to 60. The restaurant can also be hired exclusively for up to 165 guests. Set menus start at £57.50, although bespoke menus can also be arranged.
This long-standing popular restaurant is known for its chic wrap-around space. It offers a semi-private table at back of the restaurant with a curtain available to provide extra privacy. It seats from 8-12 guests on a banquette and chair mix. Guests can choose either the a la carte or set menu which costs £60 per person for four courses.
Beyond the Asian restaurant lies the Italian dining room, complete with striking wood-fired oven and space for private dining. The restaurant has a private dining area available for meetings and is also available for private takeovers. Menus feature the restaurant's decadent Italian style cuisine.
With a prosecco bar and al fresco terrace, it's hardly surprising this Mayfair gem is so popular. While there's no specific private room at this venue, The Prosecco bar can be hired exclusively and works well for standing receptions with canapes and anti-pasti style sharing platters available. Seated events can utilise the booths, with menus starting from £36 to £46.50 for three courses.
This delightful Italian restaurant offers a lower ground floor for 40 guests, as well as the ground floor for 85 guests or exclusive use for up to 127 guests. With freshly made pasta, wood-fired pizza, steaks and fish on the menu, this restaurant serves classic Italian food of impeccable heritage in delightful refined-rustic surrounds. Menus cost around £70 per person.
French restaurants
In the heart of Shepherd's Market this fabulously creaky restaurant is as close to an authentic French brasserie as you'll find in London. With two private dining options; the Cellar Room for 16 and Le Petit Salon for 20, there's also the possibility of an exclusive takeover of the first floor for up to 50 guests. With two set menu options at £42.95 and £49.50 for three courses, the restaurant is ideal for business dining as well as wedding receptions and elegant soirees with friends.
If we're talking rooms with a view, it doesn't get much finer. This stunning restaurant boasts vistas across many of London's most iconic landmarks as well as Michelin starred French dining for up to 30 guests on the Balcony. Menus start at around £82 per person for dinner, although lunch options start from £31 for two courses. The restaurant and bar can also be hired exclusively.
One of the world's most iconic chefs in one of the world's most iconic hotels, this stunning Michelin starred restaurant boasts three options for private dining; the Salon for up to 30 guests, the Salon Privé for up to 12 and Table Lumière surrounded by a curtain of 4.500 fibre optics is a 'private' room set in the heart of the main restaurant. Menus start at around £150 per person.
This casual dining group is a pro at relaxed and informal French Brasserie cuisine. With two private dining rooms, Le Cave is an exposed brick vault for 27 guests, while the chic French-grey Garden Room is for 20 guests, there's also a semi-private dining area for 40. Menus start at a very reasonable £32 per person for three courses.
The sumptuous private dining room in this iconic Mayfair restaurant seats 18 and is as popular for business luncheons as for personal celebrations. The Michelin starred, French leaning menus cost £105 for a four course a la carte, while a seven course tasting menu costs £120. Additionally, the set lunch menu is also available at just £47 for three courses.