Leandro Fenilli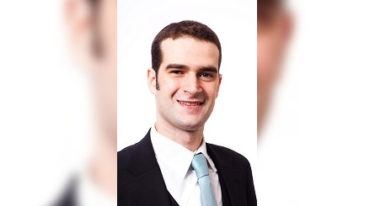 How long have you been at the restaurant?
I have 12 years of experience in various restaurants and have been working at The Sloane Club since October 2008.
What attracted you to become a sommelier?
I grew up in a family of wine-enthusiasts and wine experts. My father introduced me to wine tasting at the age of 14.
Where did you do your training?
I did my 3 years training in Rome, Italy, from the most important and internationally recognised training institution called A.I.S. (Italian guild of Sommeliers). At the age of 16 I was the youngest qualified sommelier in my city.
What would you say were the essential skills required to be a sommelier?
1) A true passion for wines and hospitality 2) Very good self-organisation and time planning skills 3) Charm and ability to recommend pairings and wines without being intrusive.
What wines complement your personal favourite three course meal and why?
1) Sea bass carpaccio paired with a light and delicate north-Italian Sauvignon Blanc. 2) Tuna ragout paccheri paired with a Chardonnay from south Italy 3) Sea bass in salt-crust paired with a Greco di Tufo. In my opinion the best pairings can happen between local food and the local wines (Regional pairings).
What are your thoughts on the 'Red wine with red meat, white wine with white meat and fish' age-old debate?
It is a very out-dated discussion. Nowadays wine consumers are more knowledgeable and willing to try "new" food and wine pairings. Moreover, there are white wines that cannot be successfully paired with fish dishes and red wines not recommendable for a pairing with meat. There is also a large number of wine consumers that prefer to drink only one kind of wine (white or red), without regards to the food chosen.
How does the choice of the right wines complement the different food courses served?
It enhances the whole meal experience. A mistake in pairing can ruin the customer's perception of quality in both food and wine.
What's the best part of your job?
When customers communicate their appreciation about the wines recommended.
And the worst?
When a customer orders a wine that for sure will not match the food chosen. For example: a Sauvignon Blanc to pair with a sirloin steak.
What is the unusual wine that you have ever tasted and why?
I recently tasted a cold sparkling red wine from Antinori, called Fichimori and produced in Puglia. I was surprised that a sparkling red wine with a medium-to-full body could be well balanced and taste that good. Definitely a wine to recommend!
What is the most money that you've ever seen spent on a single bottle?
I spent £280 for a bottle of Barolo "Gaja" 1993 (Money well spent!).
How many wines do you have?
On our wine list we feature 94 wines.