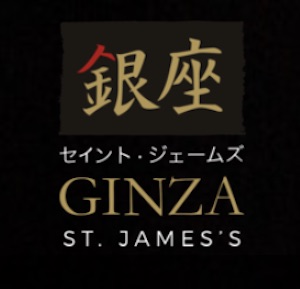 Ginza St. James's
£60+ per person
I'd like to book this restaurant:
Close
Thank you for your interest in Ginza St. James's!
Here are your booking requirements:
For more information regarding availability and prices please call
Alternatively, simply fill in your name, email address and phone number in the form below and we will call you back to confirm.
Ginza St James's is a contemporary Japanese restaurant in Mayfair designed to create an atmosphere of elegance and sophistication.
There are the options of different private rooms such as the Teppanyaki and Sushi Counter in which our superb chefs perform the traditional Japanese style of serving Teppanyaki, creating an engaging and interactive experience as you enjoy your meal.
We create traditional Japanese dishes using the freshest and highest standard of ingredients to provide the best culinary experience for our guests.
Ginza St James's is a celebration of Japanese cooking techniques. Located just off the stylish Jermyn Street, guests can feast on Sushi, Teppanyaki and Robata cuisines.
Expect dishes from traditional Edomae sushi platters to rich wagyu and British steaks all matched with an innovative cocktail menu and extensive wine and sake list.
Private dining rooms at Ginza St. James's Japanese restaurant
The rooms have beautifully designed walls that match the restaurant's contrast of light and dark.
The spaces are intimate and versatile for either a personal meal experience with friends and family but is also well fitted for a private meeting with colleagues.
The rooms incorporates mirrors as part of its design, allowing the space to still be private and yet feel open.
Small PDR
Seated Room Capacity : 6
Large PDR
Seated Room Capacity : 12
Standing Room Capacity : 15
Teppanyaki Private Dining Room
The ambience of the room is dark and intimate with green detailing beneath the counter. This room, as suggested by its name, is where food is served in the Japanese style of Teppanyaki. This room is perfect for an interactive dining experience, as the chef indulges guests in his artistic preparation of dishes ranging from Kobe Gyu to Kagoshima Beef.
Seated Room Capacity: 6
Sushi Counter Private Room
At Ginza St James enjoy our freshly made sushi in our Sushi Counter private room. Our Itamae ( sushi chef) prepare sushi in the traditional Edomae 江戸前ずし style. This sushi style is the most popular in Kanto, Japan but here at Ginza St James we have brought this traditional style to Mayfair. This private dining space is cosy, intimate and a wonderful way to engage in traditional Japanese culinary arts. Perfect for any occasion.
Seated Room Capacity: 6
Gallery