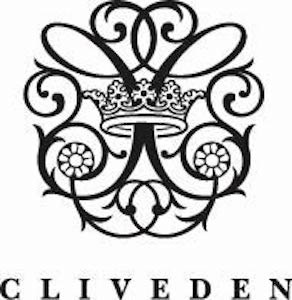 Cliveden House
Modern British, Locally Sourced
|
£65+ per person
I'd like to book this restaurant:
Close
Thank you for your interest in Cliveden House!
Here are your booking requirements:
For more information regarding availability and prices please call
01628 668561
Alternatively, simply fill in your name, email address and phone number in the form below and we will call you back to confirm.
Located just outside London, with nearby Heathrow, Windsor, and Ascot merely a stone's throw away, this historic home offers five beautifully unique spaces to host your own private event, replete with unique personal touches and magnificent luxury. The hotel's motto is quite appropriate: 'Nothing ordinary ever happens here, nor could it.'
Private dining rooms at Cliveden House
Transported directly from France's Château d'Asnières in 1897 by William Waldorf Astor, our ornate French Dining Room is the ideal place to host your own private dinner celebration. Or, for a magnificent view overlooking the Parterre and lawn, Nancy Astor's Boudoir with adjoining Tote Room provides a more intimate dining experience complete with its own cosy fireplace. Experience a private wine tasting and dinner in the unique underground Cellar with its brick walls, mighty pillars and vaulted ceiling, which highlight its place in history.
Our love of locally sourced and fresh produce ensures that our menus are guided by the seasons with only the finest English ingredients. Our commitment to quality allows us to provide both seasonal and bespoke menus for every occasion, carefully matched with the finest wines from around the world.
Cliveden's remarkable heritage includes philandering Dukes, America's "richest citizen," private house parties for prime ministers, and visits by Queen Victoria. Cliveden House has played host to every British Monarch since George I and has been home to an Earl, three Dukes, and Prince Frederick of Wales.
Private dinner arrangements are offered to accommodate any event size or style, and with a house as elegant and glamorous as Cliveden, it is only natural that it inspires moments that are at the centre of so many historical events.
Gallery