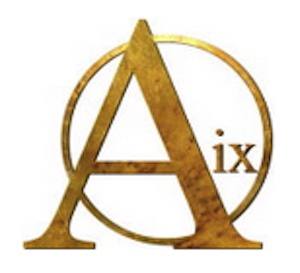 Bistro Aix
£49+ per person
I'd like to book this restaurant:
Close
Thank you for your interest in Bistro Aix!
Here are your booking requirements:
For more information regarding availability and prices please call
020 8340 6346
Alternatively, simply fill in your name, email address and phone number in the form below and we will call you back to confirm.
A cosy, classic French restaurant nestled in Crouch End, London with seasonal menus and biodynamic wines.
Uncover the magic atmosphere, food and wine in harmony at aix.
Chez Aix, we believe in the celebration of each and every moment big and small. Over the past 20 years, we have cultivated a space where time has no meaning, the air is filled with intimate conversation, and life is celebrated with each bite of food and sip of wine.
Aix is a chef-owned, independent restaurant offering a French menu of timeless favourites in an artful setting with velvet drapes, lush foliage and sprawling renaissance-style murals.
How you do anything is how you do everything. At Aix, we do everything with care and detailed attention. Everything on our menu is homemade, from our sauces to our puff pastry and ice creams …. we pride ourselves on exclusively working with suppliers who have the highest quality ingredients in taste, production, sustainability and sourcing values.
Our unique wine list, often biodynamic or made with minimal interventions, features a delightful array of artisan wines, crafted by passionate and well known producers. Our wine selection reflects the purest expression of its terroir and the hand that crafted it by embarking you on a voyage of authenticity and exquisite taste.
We all enjoy sharing with our loved ones what we most enjoy ourselves. We are dedicated to making your celebration very unique and special – whether it be a birthday, wedding, anniversary, christening, bar mitzvah, retirement or any special event. Let us help you plan your perfect party to create memories that will last.
Private dining events at Aix
Our private room accommodates up to 28 guests. Our main restaurant is also available for exclusive hire and can seat up 45 guests allowing the private room to be used as a reception and standing/dancing space.
Set menu pricing starts at £49 per head and can be customised to each party's specific ideas.
We offer a Sunday roast every week at £20.