Selection of private dining rooms at venues in Reading
Perhaps best known for its legendary rock music festival, Reading in Berkshire – of which it is the county town – also offers a wide range of other attractions from the 12th century Abbey ruins to the Forbury Gardens and a stunning replica of the Bayeux Tapestry in its museum. Fantastically well connected – only an hour from London by car and under half an hour by train, its M4-Corridor location means it's a hub for international businesses from Microsoft and Symantec to Oracle and rated the UK's number one city for economic success.
To accommodate all this, it's no surprise the area has over 3,000 hotel rooms and a wealth of restaurants and bars to facilitate corporate entertaining as well as local nightlife. From riverside dining to restaurants in the city centre and the almost endless hotel options, the town is well-versed in hosting dinners, lunches and all manner of private business events. There are also clubs, live music venues and casinos for more alternative entertainment.
The Roseate, Reading
£60+ per person
The three private dining rooms at The Roseate Grade II listed boutique hotel in the centre of Reading – close to Forbury Gardens and the main railway station – can accommodate 12 – 52 seated guests or 30 – 60 for standing drinks receptions.
»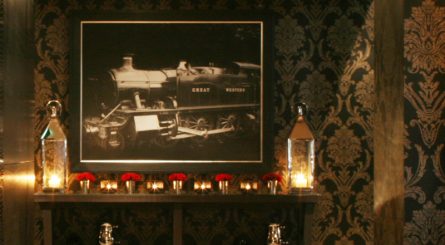 Malmaison – Reading
£35+ per person
Malmaison in Reading has two private dining rooms catering for up to 24 seated guests.
»