Xavier Castella Vilamajo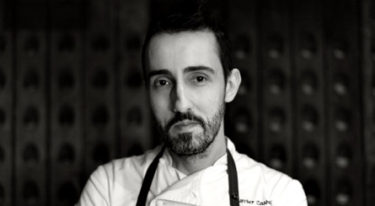 How long have you been at the restaurant?
Margaux opened in November 2013.
Which was the first restaurant you worked in?
Restaurant Moo by Celler de Can Roca, Barcelona.
Who has been the biggest influence on the way you cook and why?
The Roca brothers. My first experience as a chef in a professional kitchen.
What is your personal signature dish?
Grilled swordfish tataky with confit tomato petals and leek & lemon vinagrette.
Which other chef(s) do you most admire?
Ferran Adria, Paul Bocouse, Joan Roca and Nacho Manzano.
What's the best part of your job?
To see the people enjoying the food you have cooked.
And the worst?
Working under pressure.
What would your last meal be?
Fried eggs with roasted potatoes.
Do you have a chef's shortcut that you can share with us?
If you enjoy what you do, it will never be a job!