Simon Cottard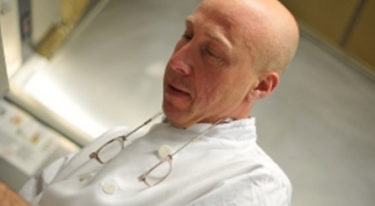 How long have you been at the restaurant?
23 years.
Which was the first restaurant you worked in?
Le Gamin (A Roux restaurant).
What was the last London restaurant you went to, apart from your own?
Terroir.
What or who has been the biggest influence on the way you cook and why?
Albert Roux.
What is your personal signature dish?
None in particular, but all good, traditional French brasserie dishes.
Which other chef(s) do you most admire?
Pierre Koffman, Marco Pierre White.
What's the best part of your job?
Working with enthusiastic young chefs.
And the worst?
Difficult and unconstructive criticism.
What would your last meal be?
Steak and chips.