Jacob Kenedy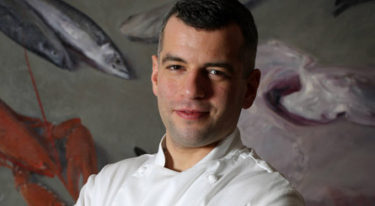 How long have you been at the restaurant?
We opened Bocca di Lupo in November 2008.
Which was the first restaurant you worked in?
Immediately on leaving school he spent a gap year working in the kitchens of Moro (London, under Sam & Sam Clark) and Boulevard (San Francisco).
What was the last London restaurant you went to, apart from your own?
The Palomar.
What or who has been the biggest influence on the way you cook and why?
My love of food is primarily emotional – my parents and grandparents are keen cooks and my earliest memories are of food. I also took inspiration and expert advice from my mentors Nancy Oakes at Boulevard and Sam and Sam Clark at Moro.
What is your personal signature dish?
Food for thought.
Which other chef(s) do you most admire?
Sam Clark / Nancy Oakes.
What's the best part of your job?
Eating. Feeding. Sharing.
What's the worst part of your job?
Watching other people eat food I want. And being over-critical when I eat out.