Apr 1, 2019
Private dining venues on a budget in London – Part 1
Every event, no matter how large or small has a budget, but let's face it some events have smaller budgets than others and it can take some creative planning to get the biggest bang for your buck. There are some key tips to making the most of your event – like opting for a venue without room hire, negotiating an achievable minimum spend and here are some great venues that all offer budget-nurturing prices under £30 a head. To read more on this see our comprehensive party planning blog here, but read on for a quick run down of great value venues for smaller budgets.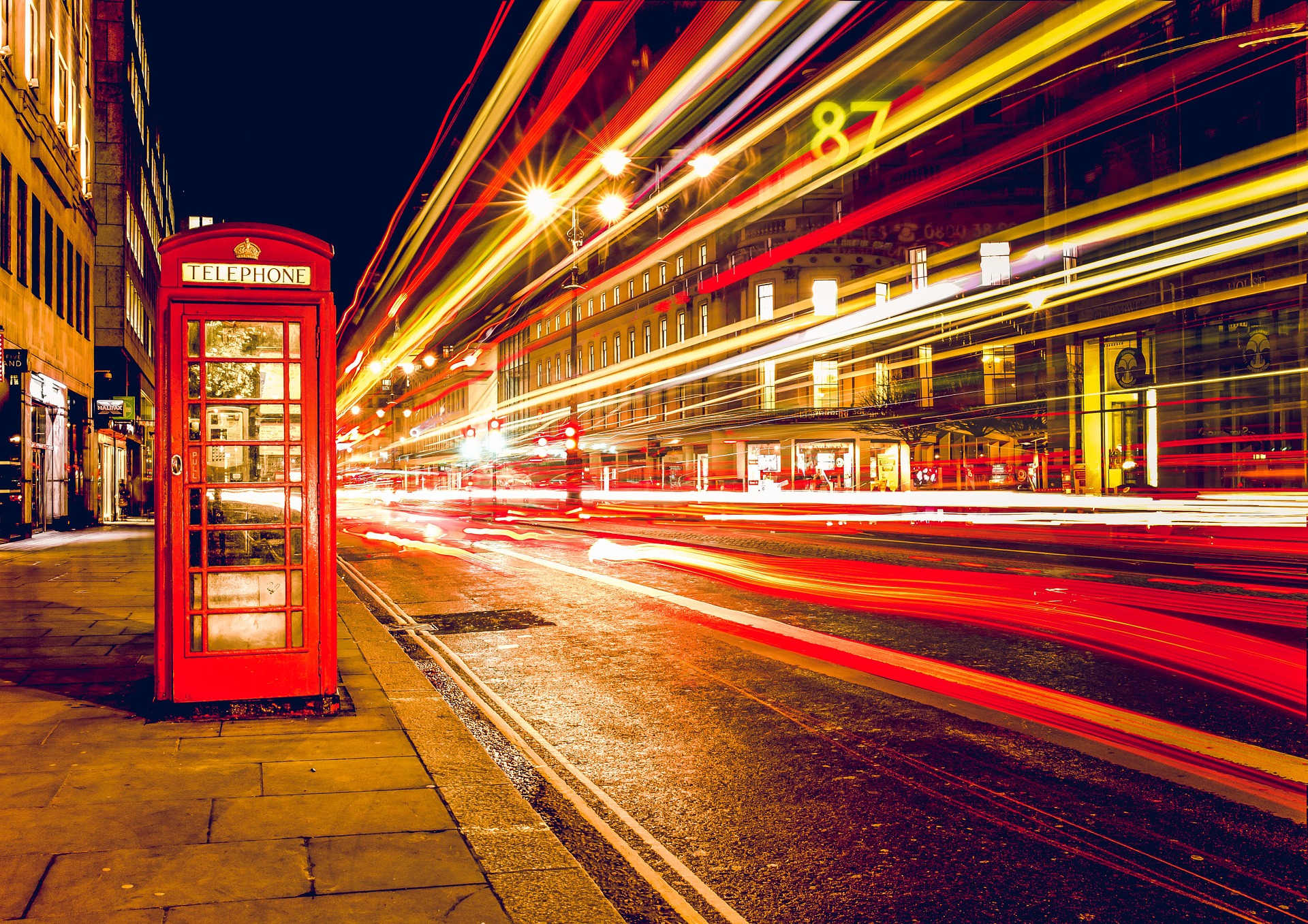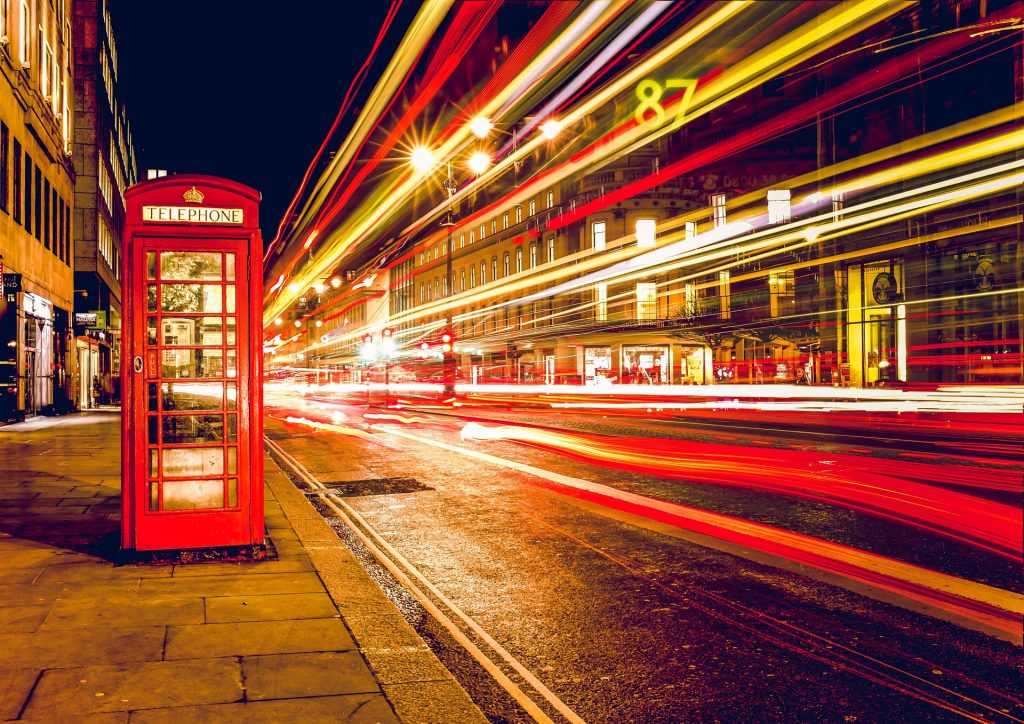 London private dining on a budget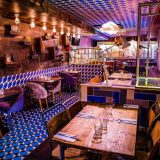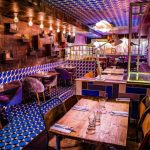 Dirty Bones
We all love this unashamedly cool-cum-kitsch NYC cocktails & comfort food destination in South Kensington. With a nightclub vibe, there are three areas available for private hire for parties from 30 guests, or the whole venue can be hired exclusively for up to 100. The quirky menu of chicken & waffles, beef short ribs and more is sure to please and there's live music every Thursday, boozy brunches and even a private DJ booth.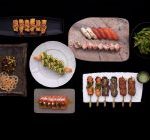 Sticks N Sushi
This Japanese restaurant in the heart of Chelsea offers the King's Room for up to 24 guests and boasts a fabulous private show kitchen and bar. There are set menus for parties which feature an extensive range of traditional sushi and grilled yakitori dishes as well as a wide variety of meat and fish skewers. Menus start at around £30 per person.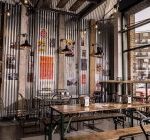 Tortilleria El Pastor
This fabulous taco bar in a Bermondsey railway arch offers delicious menus starting at around £25 per person. With the option of exclusive hire for up to 20 guests for a sit down do or 30 for a bustling reception, the menu offers tacos, Mexican beers, margaritas and its own mezcal. There's also an outside terrace to really soak in summer evenings.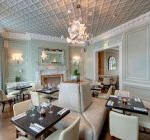 The Elysee
For great value Greek food and a plate-smashing atmosphere, the Elysée in Fitzrovia is a fabulous venue for events small and large. Boasting newly refurbished private dining rooms and a large covered roof terrace, it's ideal for parties, product launches and wedding receptions up to 150 guests. With menus starting at £30 a head, it's rare to get such a chic central London venue. Added bonus: Elysee has a licence until 3.30am six days a week.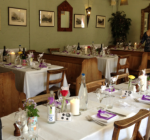 Hugo's |
We love this understated gastro-bistro located on a quaint mews in Queen's Park. There's a raised area for semi-private events downstairs and a private dining room for 70 guests to lap up their informal buzzy atmosphere and delicious modern European cuisine. Menus start at around £25 per person and there's a PA system that can be used for a bands or DJ.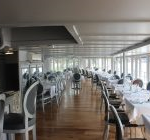 The Yacht
Boasting three decks that can be hired separately or exclusively there's a restaurant for 100 and a standing upper deck for up to 200, as well as three bars. This is a fabulous venue to see London's iconic landmarks and simultaneously host a party from £25 a head. Cocktails, canapés, bowl food, bbq and fine dining can all be catered for on request. Helpfully it's permanently moored by Victoria Embankment, thereby being highly convenient and also avoiding any issues for those with wobbly sea-legs.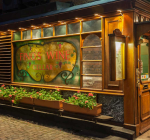 Fino's Mayfair
One of Mayfair's long-established restaurants, this is a local gem, with a private boardroom for 28 guests seated around a horseshoe, 20 on one long table or a standing reception for up to 60. The modern European menu starts at around £20 per person and features an array of traditional and seasonal specialities.
The Fox Club
One of London's fabulous venues with a flamboyant past, the three private rooms at this discrete Mayfair club are available for general hire. Catering for between five to 30 guests, two of the rooms have large French windows, while the restaurant boasts a stunning open fire. Menus are modern European in style and start at just £25 per person and guests can benefit from their extensive wine list.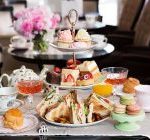 BB Bakery
If you're searching for the epitome of a quintessential British afternoon tea, BB Bakery has nailed it. Offering a range of intimate private dining rooms for 3 to 35, this sweet smelling and atmospheric venue offers fresh cakes and pastries made fresh daily by their chefs. They also offer a full range of gf and other dietary requirements so everyone can enjoy this special indulgence. Menus start at just £25 per person.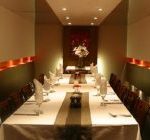 Waterloo Bar and Kitchen
Boasting a fabulous location near the station, this restaurant offers a purpose-built basement private dining room featuring its own bar and sound system. The room can host up to 30 guests seated or 50 for drinks and canapés with room for pre-dinner drinks if required. The modern British menu starts at £28 per person.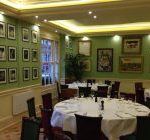 Langan's Hall of Fame
Another one of Mayfair's hidden gems, the newly opened private room at the legendary Langan's brasserie can host up to 80 seated or 120 standing for a buffet style event. Given its prime location, menus start from a surprisingly reasonable £25 per person and the room also boasts a host of AV and IT facilities from TVs to microphones as well as picture-filled walls guaranteed to spark interest and conversation between guests.
Find more Private Dining Venues in London »