May 25, 2021
Private Dining Event Planning – The Definitive Guide
Planning a special group dining event with friends and family or business lunch or dinner with colleagues? Booking a private dining room (PDR) for such an event can be a daunting process, whether it's a simple working lunch in a hotel meeting room, an extravagant celebratory bash or a small family get together, they all need plenty of planning to ensure the event runs smoothly.
Long term working arrangements have been turned upside down by the Coronavirus pandemic with new hybrid office working models becoming the norm. Many corporate organisations are now looking for private venues for meetings and training events, often followed by the social interaction of a group dinner. In the post Covid-19 corporate world it is becoming increasingly common for companies to require a venue for the whole day in which to piece all these requirements together.
Whatever the occasion, holding an event in a private room will be a lot easier with our Private Dining Survival Guide. Our checklist will guide you through the event planning process and help you to ask all the right questions as well as avoid the pitfalls to ensure your event is a rip-roaring success.
This guide was updated May 2021 from an article originally published in April 2013.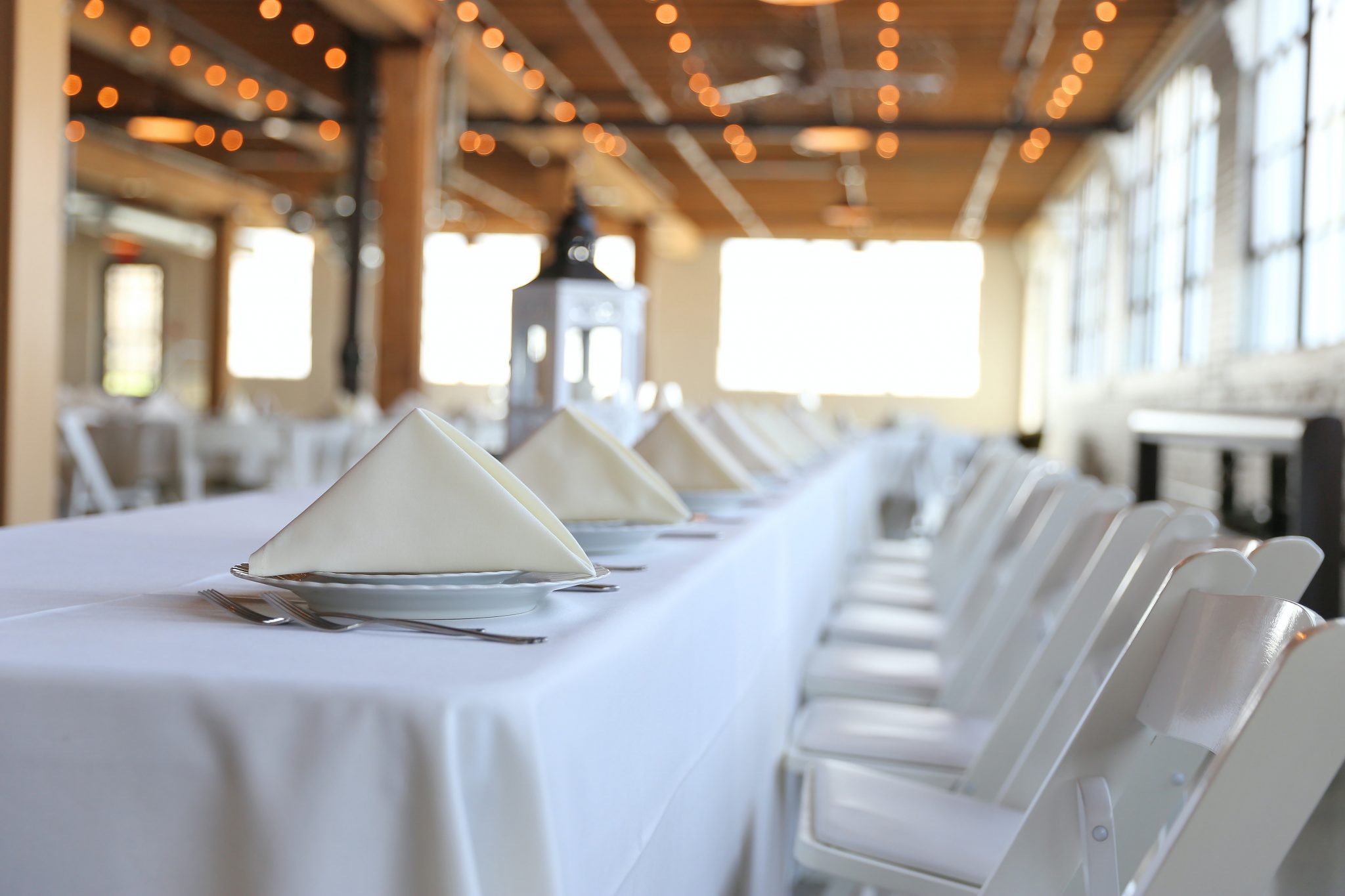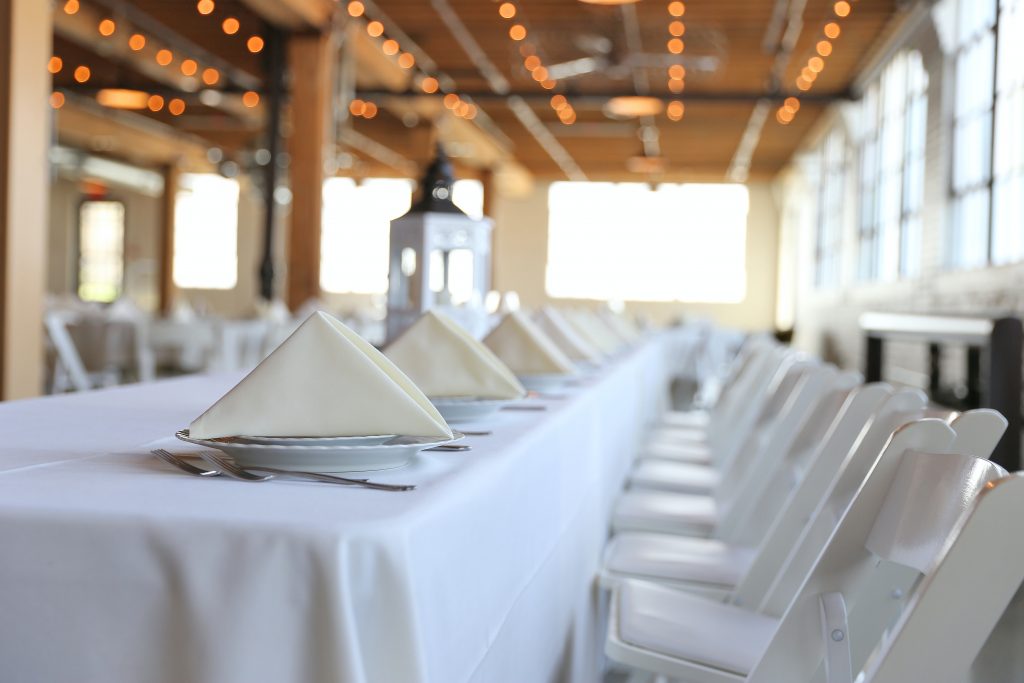 Type of private event
It's a fundamental point, but the type of event you are holding will determine the kind of private room you need. You probably don't want to hold a corporate meeting in private room above a pub with no IT, or a Techie product launch in a venue with no AV equipment, nor would you want to hold a wedding reception or birthday party in an austere business environment. There are of course, as many variables as there are private rooms, but it's worth bearing this factor in mind before getting overwhelmed by choice.
Similarly, are you looking for a simple dinner in a private room or more of an 'event'. Will it include a reception, after dinner entertainment or even a band and dancing?
The age of your party will also determine the type of venue you need to look for. Both luxury and informal dining have very different meanings for the baby boomer generation, to mine (Generation X) and even younger groups (Generation Y). Simply put, you wouldn't necessarily book a nightclub – type environment for a 50th wedding anniversary celebration.
Finally, bear in mind the type of people coming to your event and the food served at venues – meat-feasts are no good for vegetarians, shellfish restaurants no good for Jewish parties etc.
Things to consider:
Businesss vs leisure
Age/demographic of guests
Size of room. Is it just dinner or pre-dinner reception followed by entertainment?
Type of food
Where to hold a private dining event
There will normally be a rough geographical area where you are looking to hold our event, be that Soho or Richmond, but try to refine this further before you start your search. The location of a venue adds to the overall ambience of your event, so you may want to consider whether to opt for hotel or restaurant vs pub, bar or club, city vs suburbia, chain vs independent, river or park vs landmark views, penthouse vs basement, and private vs semi-private.
So, firstly, consider whether you would like the private room to be in a hotel, restaurant, pub, club or bar?
Do you need to be near a tube or public transport for guests to attend/get home?
Have your guests been stuck in an office all day and might benefit from some natural daylight, or views of green spaces or the Thames or are they foreigners who would enjoy a London landmark?
Do you want to be tucked up cosily in a basement or would you rather be living the high life in a penthouse?
Do you need absolute privacy for your event – and is that just doors to a private room which close completely or a separate private entrance and exit?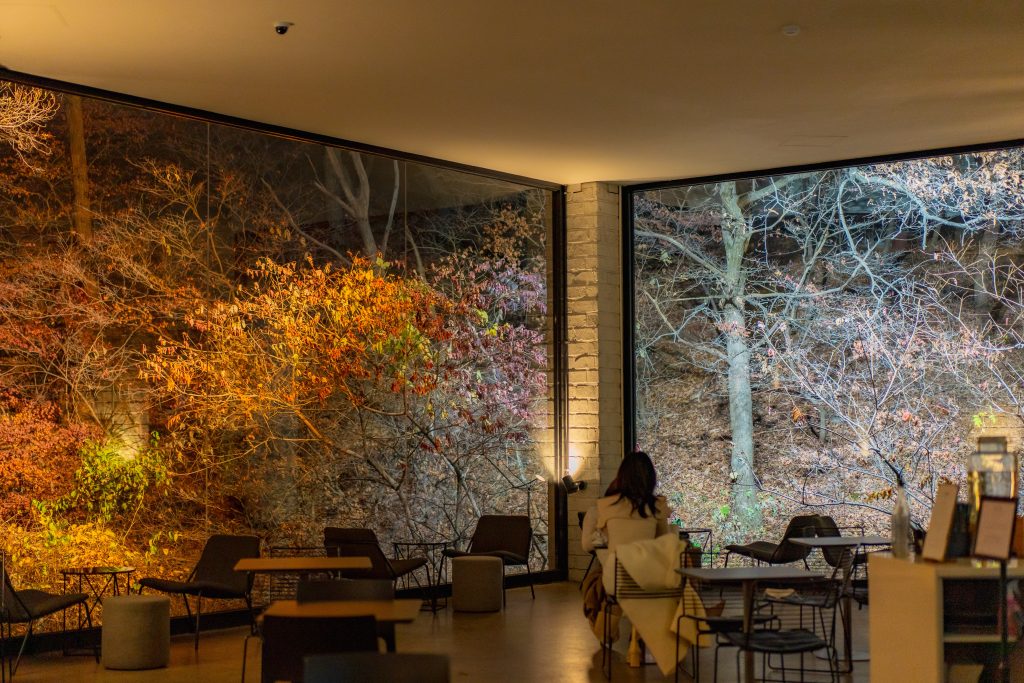 Things to consider:
What kind of venue
Access
Change of scene
Basement or penthouse
Privacy
When are you holding your private dining event?
The date of your event will also help determine the type of dining space you choose. If you are holding a private dinner or wedding reception in December then a cosy room or venue in a basement or without natural daylight could be ideal as the weather can't add to the ambience of your event, while the internal surroundings can enhance it, conversely if the event is in the middle of summer, you may want to have a private room with a balcony, garden access or a conservatory space that allows your event to make the most of the weather.
Things to consider:
How much to spend on private dining?
Set a realistic budget for the number of guest and type of event you are holding. This depends on whether you are holding a private dinner being paid for on a corporate bill, a tab being shared by friends or being paid for by one individual as a special treat. You can spend anything from a few hundred pounds to tens of thousands for exclusive hire of a top London venue, so it's best to have some idea of what you are prepared to spend before you start.
Things to consider: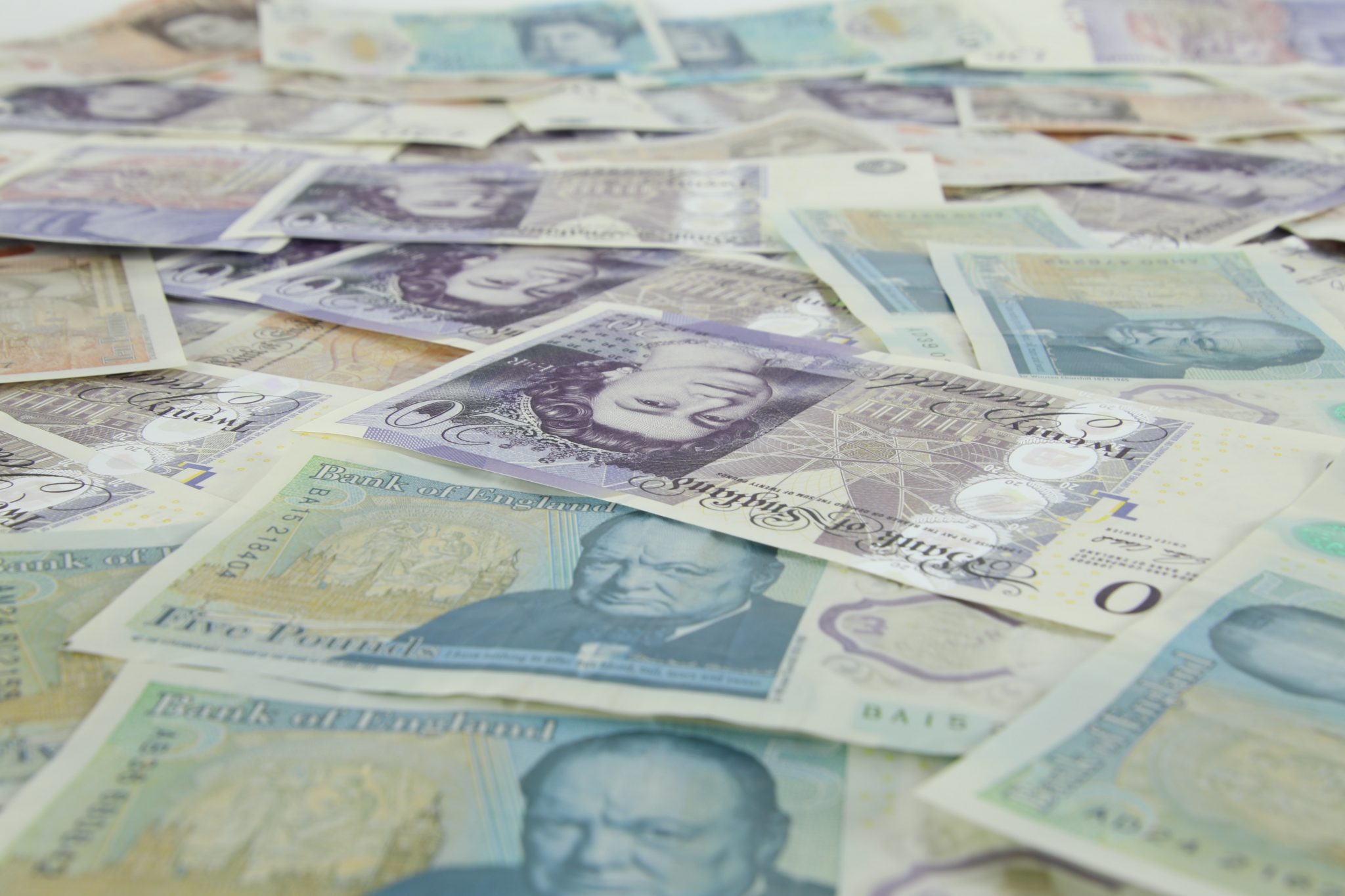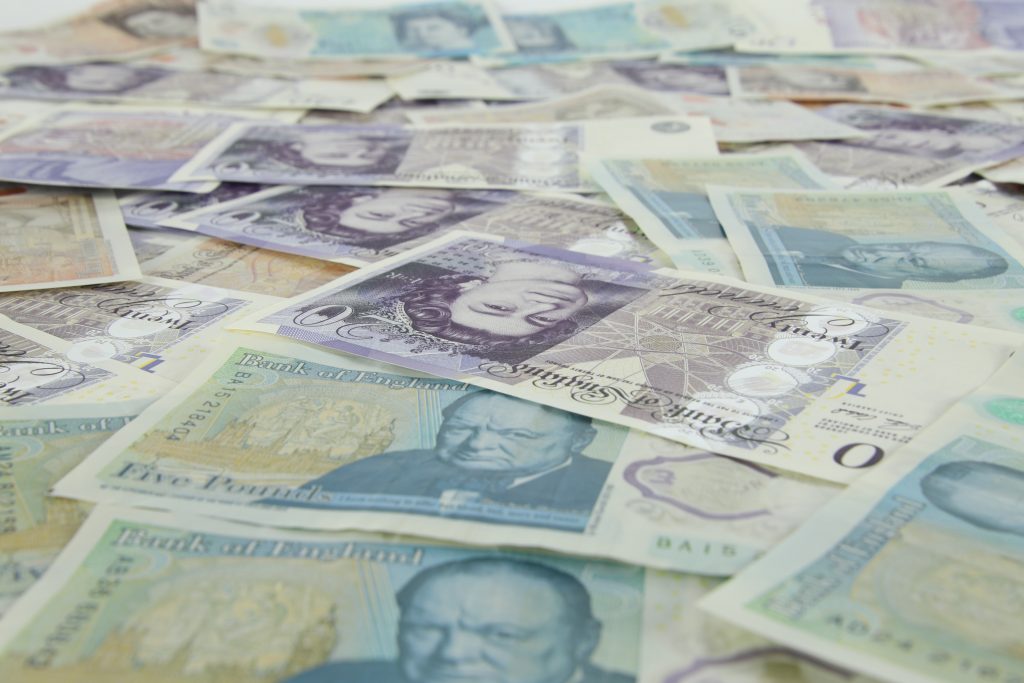 Room hire vs minimum spend
There are three main types of 'hire' for private rooms. One is no hire charge and no minimum spend, just a minimum number of guests for the room. The second is a minimum spend – which is the amount the bill must come to otherwise the host must make up the difference. The third is a room hire charge, on top of which is added all food and beverage.
Generally the first two are based on the average spend of guests at that venue and are there mainly to ensure that guests don't have a private room for ten with only two people in it sharing a plate of sandwiches. If you think that the minimum spend is too high, it's worth discussing with the venue, especially if your event is at an off-peak time for that venue.
Room hires are also often negotiable. Always try to negotiate a room hire charge if you are holding your event during an off-peak time as, depending on the type of venue and time of event, venues may well be flexible.
Note that the minimum spend is for your food and beverage bill, but room hire is separate and additional to the bill and therefore needs to be budgeted for.
Things to consider:
Minimum guests attending
Minimum spend
Room Hire
Negotiate especially for off-peak events
Room hire cancellation policy
Most venues will require a room hire deposit to secure a private dining room which will generally be non-refundable in the event of booking cancellation.
Venues' historically steadfast policy of non-refundable room hire deposits has been challenged since the March 2020 Covid-19 pandemic outbreak with many venues acknowledging that it is unfair to uphold if government lockdown regulations prevent the private dining event that has been booked from taking place.
We would therefore always recommend that cancellation policy due to Coronavirus be discussed with venues when booking private dining rooms with an email copy of the venue's pandemic cancellation policy to be sent to the person booking the PDR prior to the booking being finalised.
What time are you holding your event?
Is your event a breakfast meeting, working lunch, pre-theatre dinner, afternoon tea or evening dinner? These events all cost different amounts and you might want to consider different times for an event if your first choice proves too expensive. So if the private room for a dinner at 8pm is busting your budget at a particular venue but it's the place you really want, why not ask about rates for lunch or an early evening meal – and then move your event on somewhere else (a bar/jazz club or nightclub) after the dinner. This can work really well for parties and celebrations and create a really fun night.
Things to consider:
Semi-private/private dining
Are you arranging a clandestine meeting to talk about a highly sensitive business merger? Are you holding a dinner with lots of camera shy celebrities? Are you having speeches at a leaving party or do you want to have a dinner in a private room yet still feel the vibe of the venue? These all require different levels of privacy from private entrances, to heavy doors that shut completely, glass doors that shut out noise but not vision and also beads, curtains and other dangly partitions which are purely aesthetic divisions.
Don't forget if you need complete privacy to check where the toilets are in relation to the private room and whether your guests will have to walk past or through the main dining area to reach them as this may not be acceptable for your party.
Things to consider:
Private entrance
Semi-partitioned from main venue or totally separated
Toilet access
What is a suitable layout for a private dining event?
There are a million configurations for tables, but most will be based on round tables, long tables, a U-shape or seminar/theatre style. Some venues have bespoke-made tables which cannot be changed or moved and your dinner configuration will need to work around the table.
Others have totally flexible dining options depending on customer choice and numbers in the room. If you have a choice, then consider hearing abilities (if your guests are older, you might be better having two smaller rounds than one large square so that they can hear more easily). Similarly, having one long table for the meal rather than two rounds may free up extra space in the private room for a pre-dinner reception.
Things to consider:
Is the table changeable/movable?
What are the configuration options?
Table decorations for private dining
Many venues have 'basic' flowers as part of their standard offer but it's always worth asking what the normal set up is. Basic flowers may only be changed once a week, so if your event is on day 6 of that cycle, then you may want to consider augmenting them or ordering different ones.
Flowers come in all shapes and sizes but be aware that they can add a substantial amount onto your budget, especially if you are holding a large event. 'Long and low' is better generally for boardroom style tables, while 'round' is obviously better for round tables. But you don't have to always have traditional displays on a table – a single flower can look just as striking and cost far less, while other options such as candles, tea lights, or ornaments can also look attractive yet be more cost effective. Some of these may even be provided for free by the venue so it's always worth asking what's on offer.
Things to consider:
Venue's flower cycle
'Long and low' vs 'Circular' displays
Multiples or singles
Other options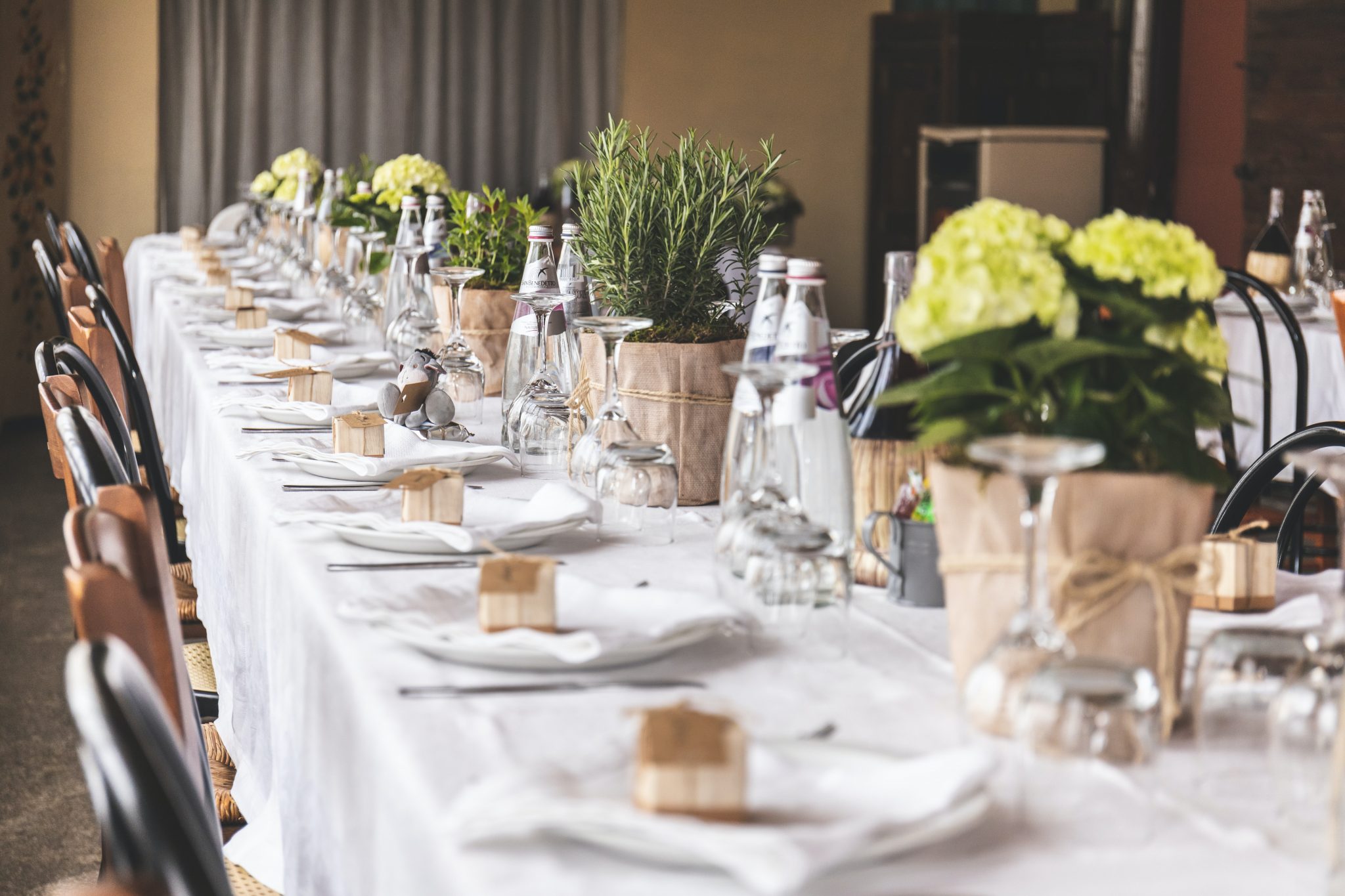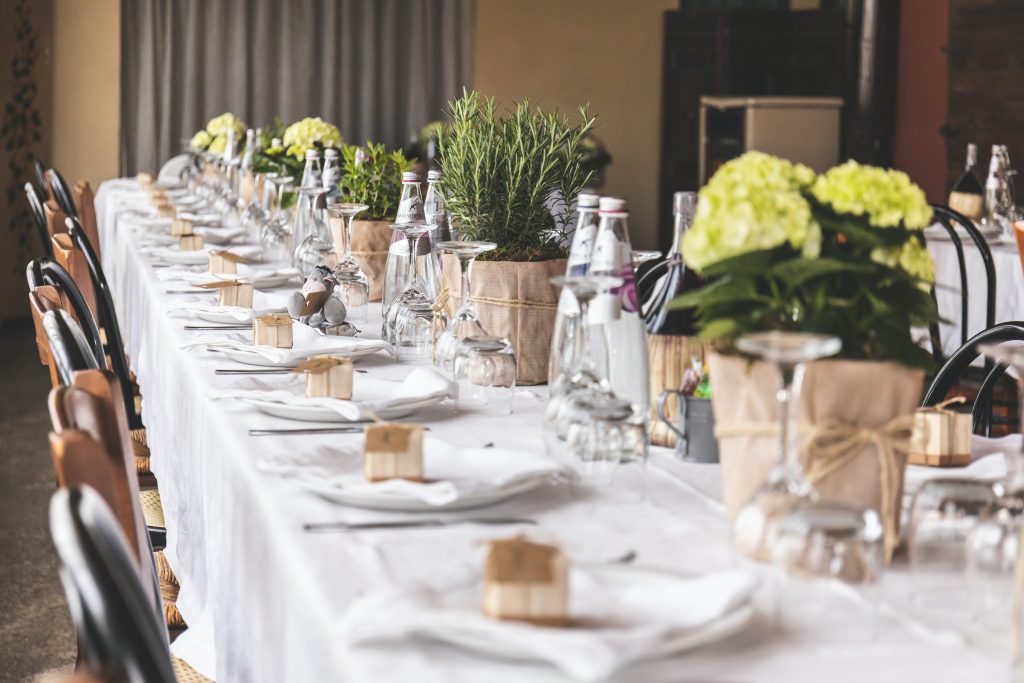 Table plan and seating plans at a private dining event
Many venues will provide table cards as part of the service but some will charge extra for this. Do check at the time of booking as it's best to be prepared in advance. You can often ask for the cards and write them yourself or ask the venue if they have staff who do calligraphy – larger venues will often have someone who can write them beautifully.
If you have a table plan with table cards, you may also need to have big seating plans in strategic areas for guests to find out where they are sitting before the dinner, otherwise you can end up with guests wandering aimlessly round a room trying to find out where their place is (It also helps to stop guests from changing their seats if they don't like where they have been placed).
Things to consider:
Are tablecards included?
Who's writing them?
Strategically placed large seating plans
Seating
If your event is a day-long meeting followed by a dinner in the same room, don't forget to check that the chairs are comfortable. Some venues have different types of chair on site– especially if they are larger –and it may be possible to swap chairs if you think your guests would be more comfortable. Don't be afraid to sit on the chairs and try them out. A leisurely dinner will not be as relaxed on hard wooden benches, but equally you don't want to hold a seminar in armchairs – everyone will fall asleep!
Standard banqueting chairs can be dressed in many different ways and colours – they just have to be ordered in advance. For weddings and special anniversary dinners it can add a personal touch to have chairs decorated in a matching colour scheme or the appropriate colour for the years (gold/silver etc). Coloured seating pads can also be changed on banqueting chairs.
Things to consider:
Is the type of chair suitable for the type of event?
Can the chairs be matched to the events colour scheme?
Food Style
Hiring a private room will almost always involve food and refreshments. There are plenty of options available these days which can be chosen to suit most budgets, from a tea, coffee and biscuit reception before a seminar or meeting, to a buffet or working lunch, a canapé reception, a multi-course menu and silver service dining.
Your type of event and budget will determine what type of food should be offered, but don't forget there are in between options too – so a canapé reception, could also include bowl food (more substantial portions but guests still stand), a working lunch could be held in a different private room to the meeting to give guests a change of scene, and a dinner could be a simple set menu or gourmet tasting menu.
Consider the type of food served at the venue and whether it suits your guests. Women generally prefer lighter menus rather than those laden with heavy meat, game or offal, while older guests may prefer more classic dishes with less spice, and younger parties may require more modern styles.
In terms of spread, it may sound obvious but try to offer a menu that caters for all tastes – so one meat, one fish one vegetarian option is always a good start for starters and mains. Similarly with desserts, one fruit-based, one chocolate-based and one cream-based or cheese provides a nice mix.
Things to consider:
Type of meal: canapé/buffet/working meal/menu or silver service
Type of food vs type of guest
Variety of food choice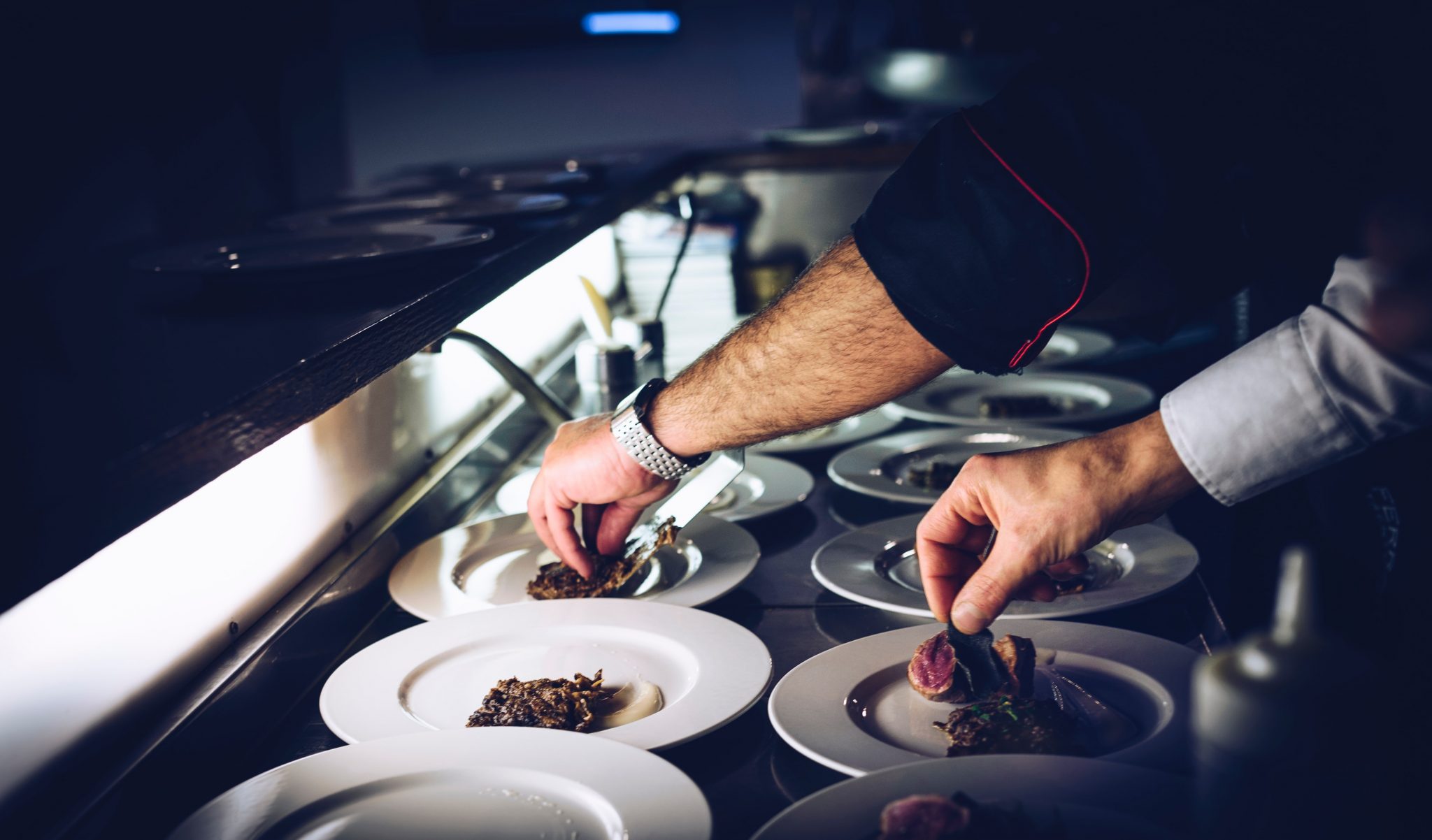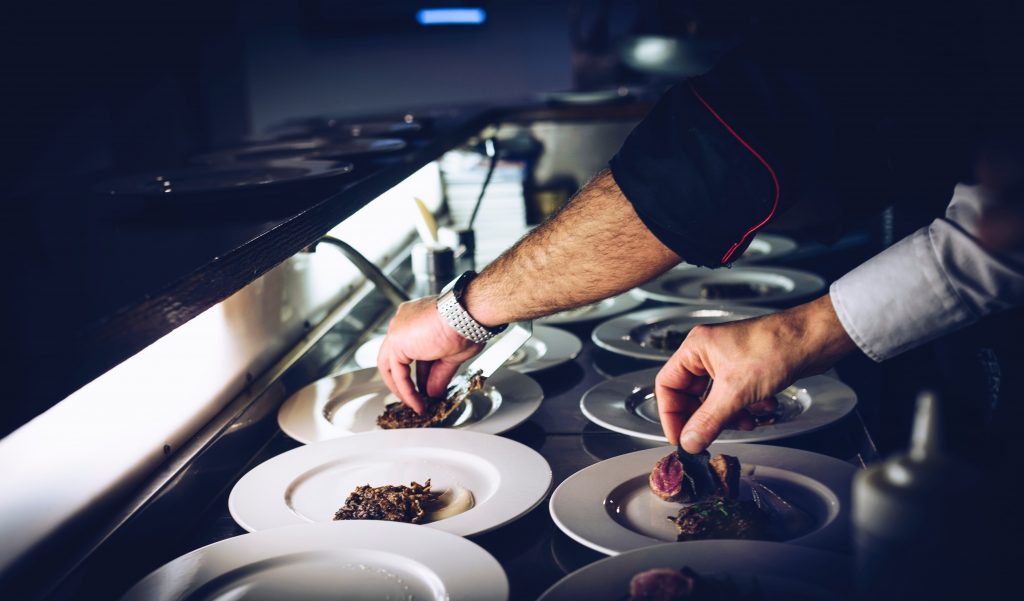 Menu
Menus these days are increasingly versatile. It's no longer all about a three course set meal, especially with Asian and modern European dining becoming so popular. Smaller plates and sharing options are all the rage as they can provide a much wider choice of food and a more informal dining setting than a traditional private dining set up. Some guests will love this idea as it breaks down barriers and provides a focal conversation point ideal for business dinners where guests may not know each other, but equally for friends who love to share their passion for food.
Set menus may be a single choice set menu with specific dietary requirements catered for separately, but depending on the size of the party, some venues will also provide set menus with choices – this may be a limited choice version of the a la carte or a separate private dining menu – which can either be chosen in advance or on the night.
Similarly another recent trend is tasting or gourmet menus, with many courses which can be great fun for a dinner. As the menu is generally a 'surprise', it's always important to check with your guests if there is anything they are allergic to or would prefer not to eat before the event to give the chef a steer with his dishes.
Things to consider:
Menu style: sharing, small plates, multi-choice, tasting
What choice?
Guest preferences/dislikes
Special Diets
The chances are that one of your party will have some special dietary requirement – whether it be vegetarian, coeliac, lactose or Kosher, it's vital that these diets are catered for properly, and not just brushed off with a half-hearted effort.
Always check with your guests on the rsvp whether they have any dietary requirements and similarly, when booking the venue check what they do and don't be afraid to ask for example dishes – if it's an omelette and salad, you may not feel it's good enough for your guest.
Note: Kosher may need to be ordered in specially and may cost more than other guests' meals for this reason.
Things to consider:
Check guests' needs on rsvp
Confirm venue can cater
Celebration Cakes
If your event is being held as a celebration, you may want a cake or candles in a dessert. Many chefs will bake a cake specially – at an extra charge – and this can be requested as your dessert or as an extra. Chefs may also be happy to decorate a plate for the person celebrating the event – be it happy birthday or congratulations written in chocolate or similar with their ordered dessert. Others will venues will simply allow you to bring in your own cake but you always need to check this with the staff before your event as some have a policy forbidding this.
Things to consider:
Venue to make a cake
Decorate a plate
Bring in own cake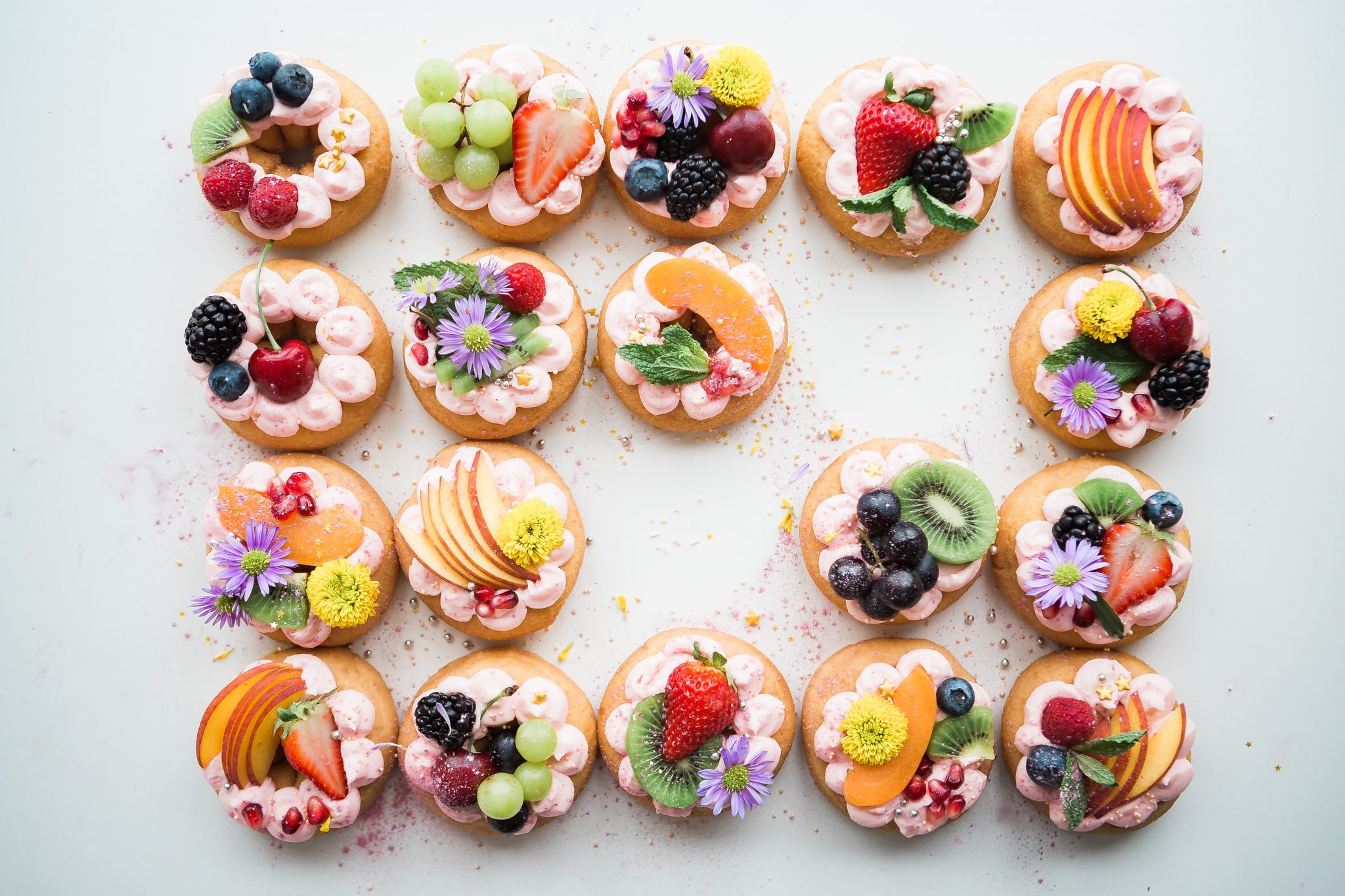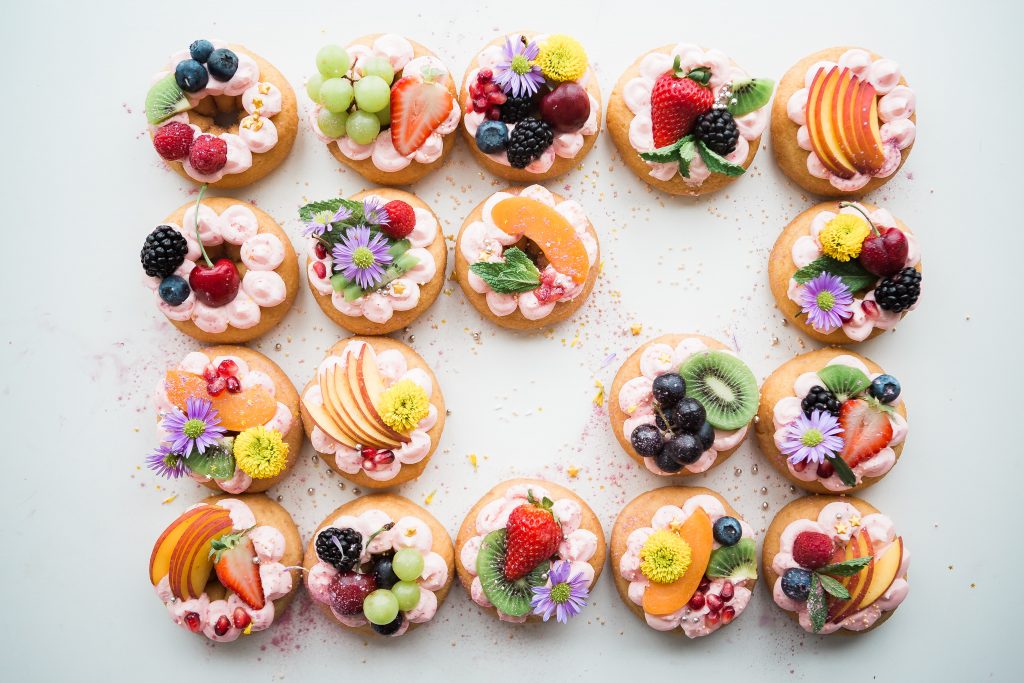 Drinks
For some parties and events, the drinks bill can easily become larger than the food bill, so it's vital that you consider what you're offering and how much before the event. If you're having a drinks reception before the main meal do you want Champagne or would Prosecco be just as good? Could you offer a cocktail instead, or just wine, beer and soft drinks? If you are offering a full bar, do you want to restrict this to 'house spirits' rather than more pricey premium brands?
During the meal, arrange a limit on the wine beforehand with the staff– such as half a bottle or a bottle per person – and ask them to let you know when this limit is reached before opening more. It's often possible to arrange a wine-pairing with the meal so that guests get a different glass of wine with each course? This can provide an interesting talking point for guests, as well as providing subtle limitations for guests.
After the meal you may want to offer a bar, or will guests go to the venue's bar anyway – in which case, do you want to offer the first drink on the host – or set up a tab and pay for the entire bill?
If the wine list at the venue is not to your liking it may be possible to bring your own, but venues will normally ask for a corkage charge. This is often negotiable, especially for larger parties, so it's always worth asking. It's always good to ask for the corks or caps of the used bottles at the end of the evening or when the venue returns any unused bottles. That way you can double check that the bottles have either been drunk or returned.
Things to consider:
Reception drinks
Wine limits
Wine Pairings
Bar Bills
BYO & Corkage
Water, Teas and Coffees
Many venues now offer free tap water or a set charge per person for filtered water. Consider whether this is acceptable for your guests – many people don't mind these days and bottled water can become an expensive additional extra. A half-way house can be to offer tap water as the still option and bottled sparkling water on request.
Tea and coffee may or may not be included in a set menu price and may be offered as individual cups or may be served in pots. You may want to specify pots of tea and coffee, rather than by the cup for cost or time-effectiveness reasons – it's much quicker to serve parties from a pot rather than making separate coffee and tea orders.
Things to consider:
Tap water/ Filtered Water/ Bottled Water
Pots or Cups of Tea and Coffee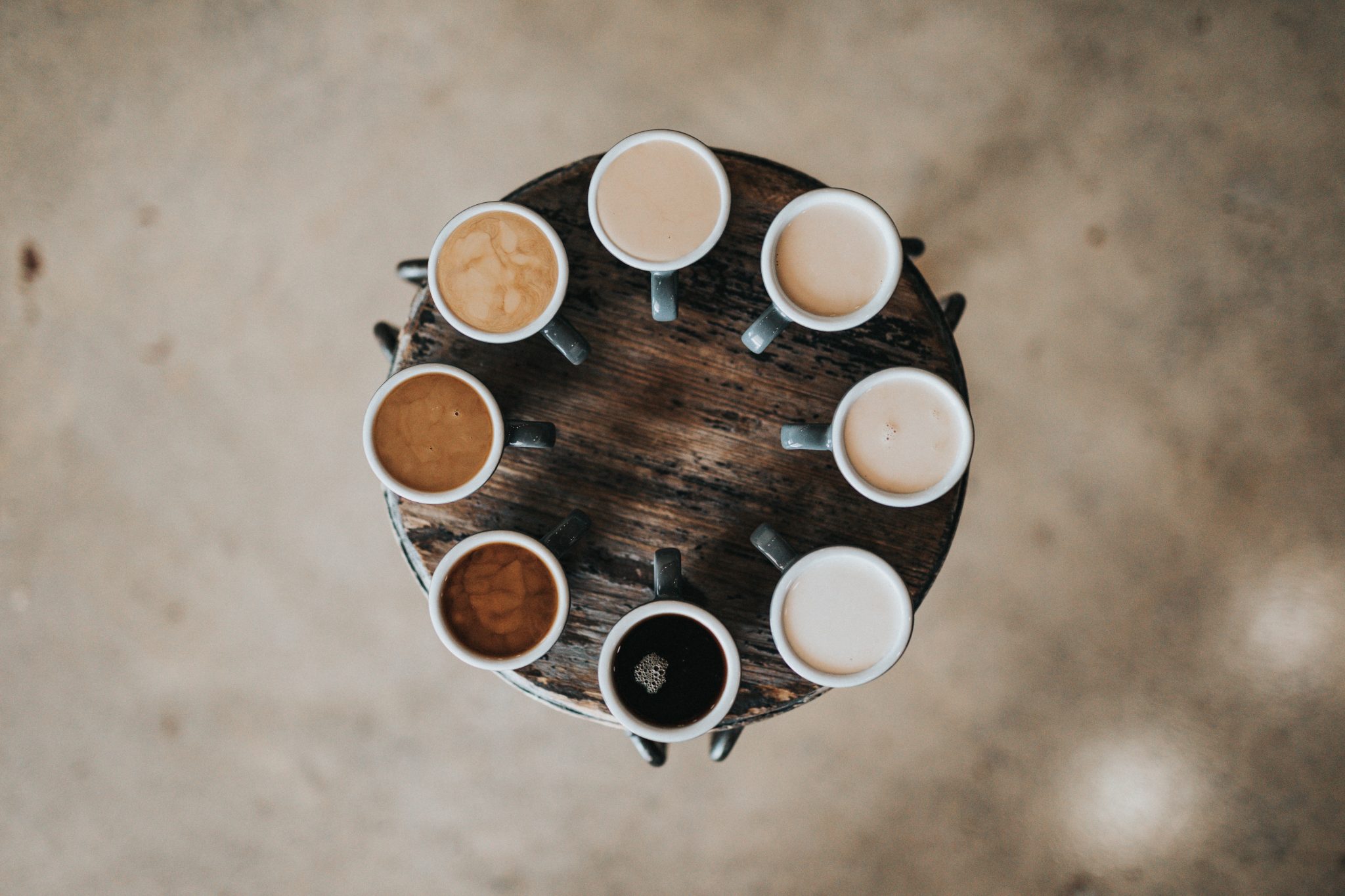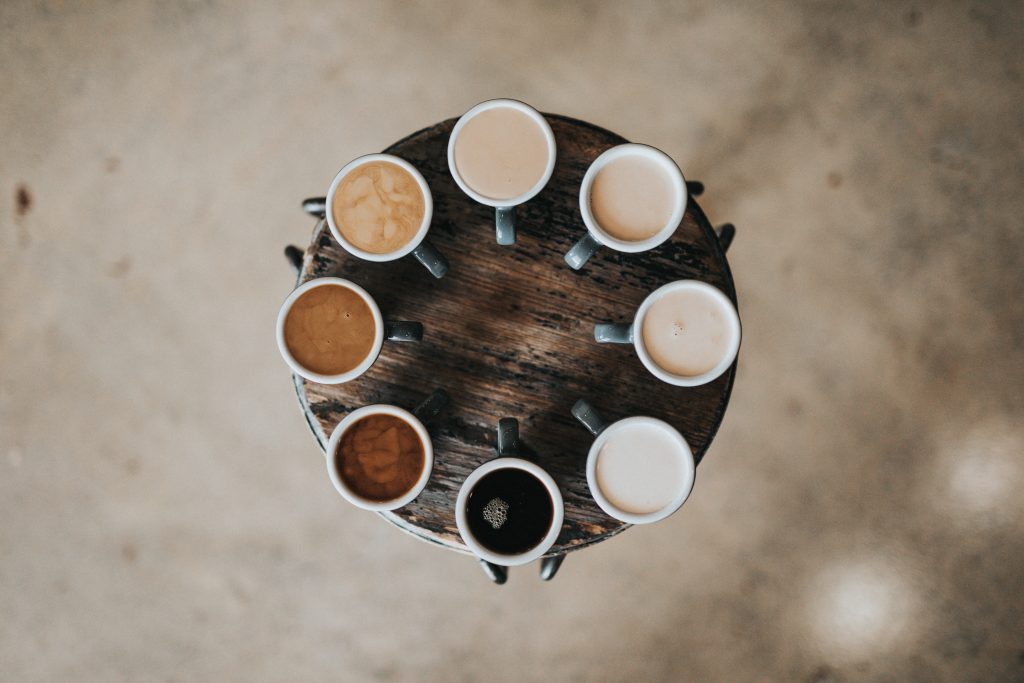 Service charge & VAT
When you are arranging the menu, check whether prices include service charge and VAT – some menus will add it to the bill later, others will include it in the headline price per person – just be clear what the specific policy at your venue is so there are no nasty surprises when the bill arrives.
Things to consider:
Included or additional cost?
Screens, projectors and more for business meeting private dining
For business meetings or presentations of any kind, it's imperative to check that the venue has all the appropriate IT and AV equipment, that it is working and staff know how to set it all up. From basic flip charts to ohp's and the latest modern technological apple TVs, once you've established what you need, then ensure that it's all set up and in working order prior to your arrival.
Things to consider:
What does the event need?
What does the venue have?
Does it work?
Music & Lighting (mood/changeable)
These are key to any event and set the mood and tone of an evening. Check if the venue has dimmable/changeable lighting – or separate lighting settings for different times of the day. Similarly with music, many venues can isolate a private room from the main venue's music system and have ipod docking stations in their private rooms allowing for guests' own music to be played during their event.
Things to consider:
Variable lighting
Isolating music
iPod options
Bluetooth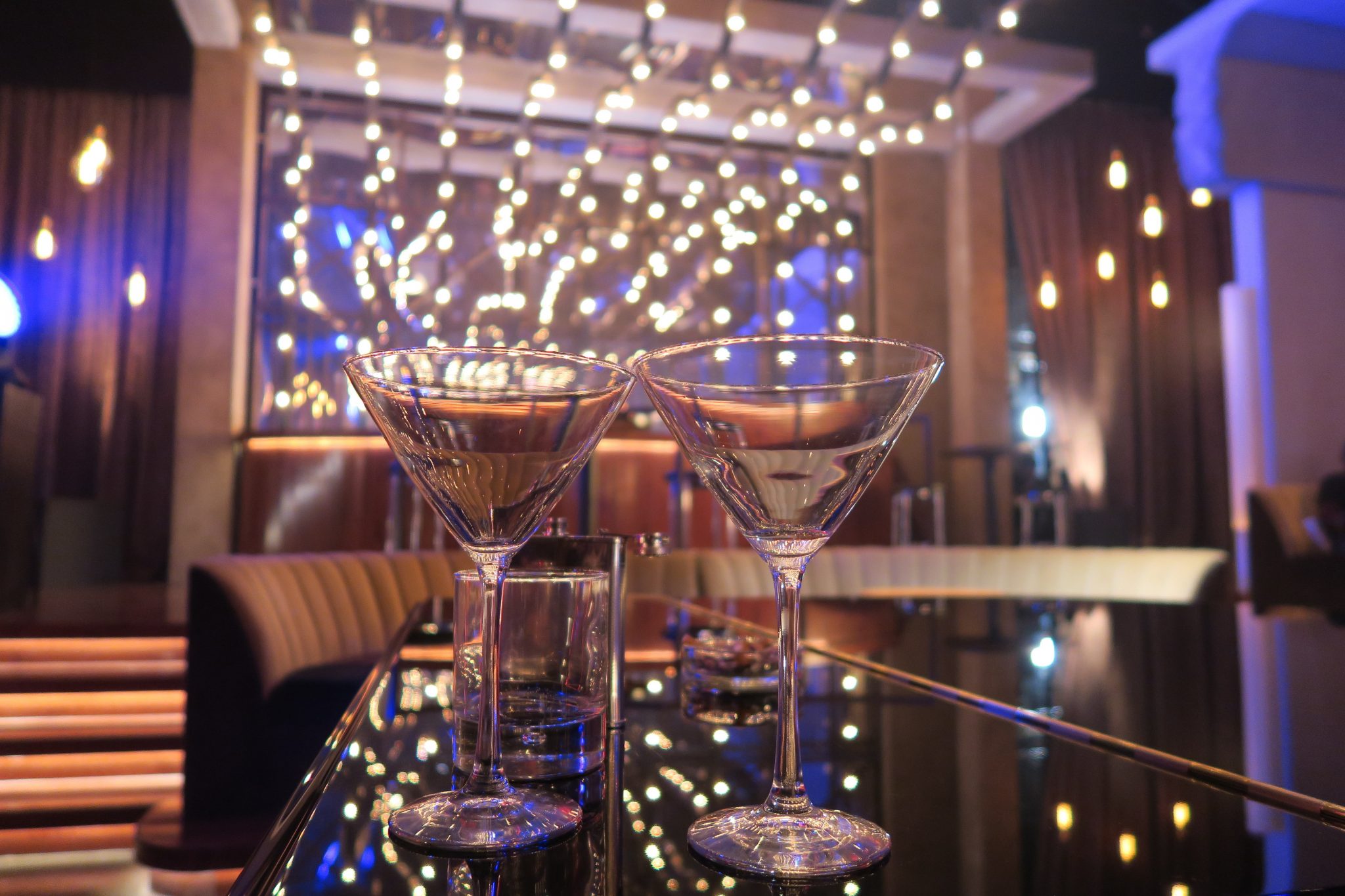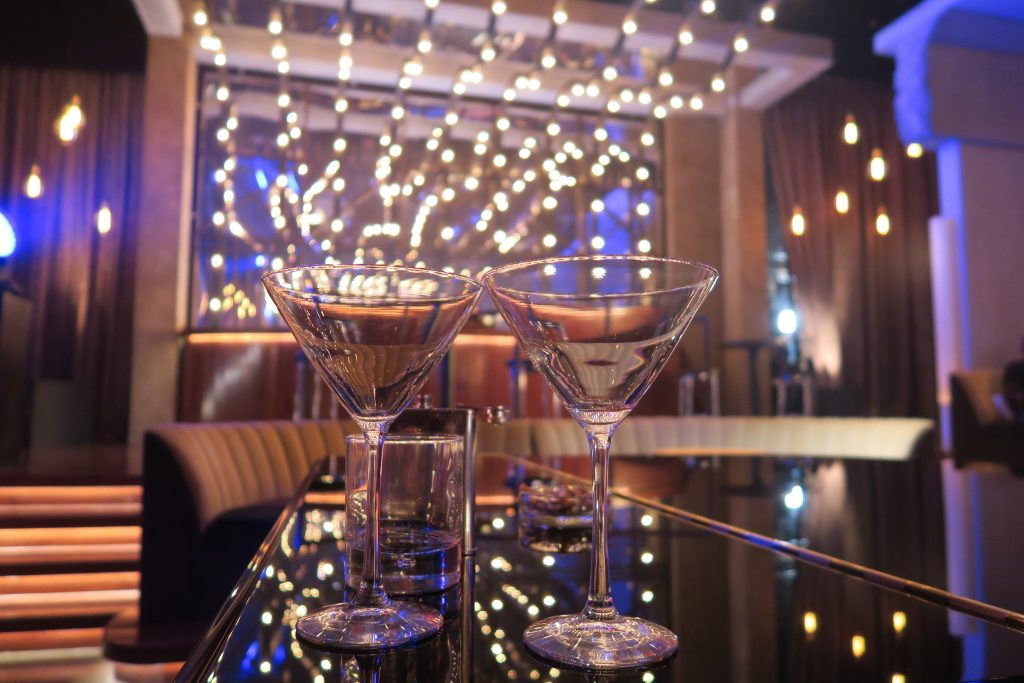 Accessibility at private dining venues
For parties with guests with special needs, it's important to check access, both to the private dining room and to the toilet. Is there a ramp into the venue, a lift up to the room or down to the basement and is the toilet accessible from the private room. Don't be afraid to check the toilet is functioning and being used as a toilet during a site check, as sometimes they can end up being used as store rooms.
Things to consider:
Entrance
Private room access
Toilet access
Exclusive Use
Private dining rooms can cater for all sizes of party and event – especially in London where the large hotels have massive ballrooms and all manner of room size in between. But sometimes you may want to hire a venue exclusively, so no one else will have that venue during your event – be it for a wedding or a series of meetings that will require all the venue's rooms. This cost will of course vary enormously depending on the venue but the rates can normally be negotiated depending on time of year and day – ie whether it's peak or off-peak.
Things to consider:
Final numbers
It's always worth checking when you will need to submit final numbers by. This is the minimum number of attendees you will be charged for no matter how many actually turn up. So beware, the further out this date is the more likely it is that there may be no-shows which you will still have to pay for. Realistically ordering needs to be done a few days in advance for most events so try to negotiate with the venue for this as the final numbers date.
Things to consider: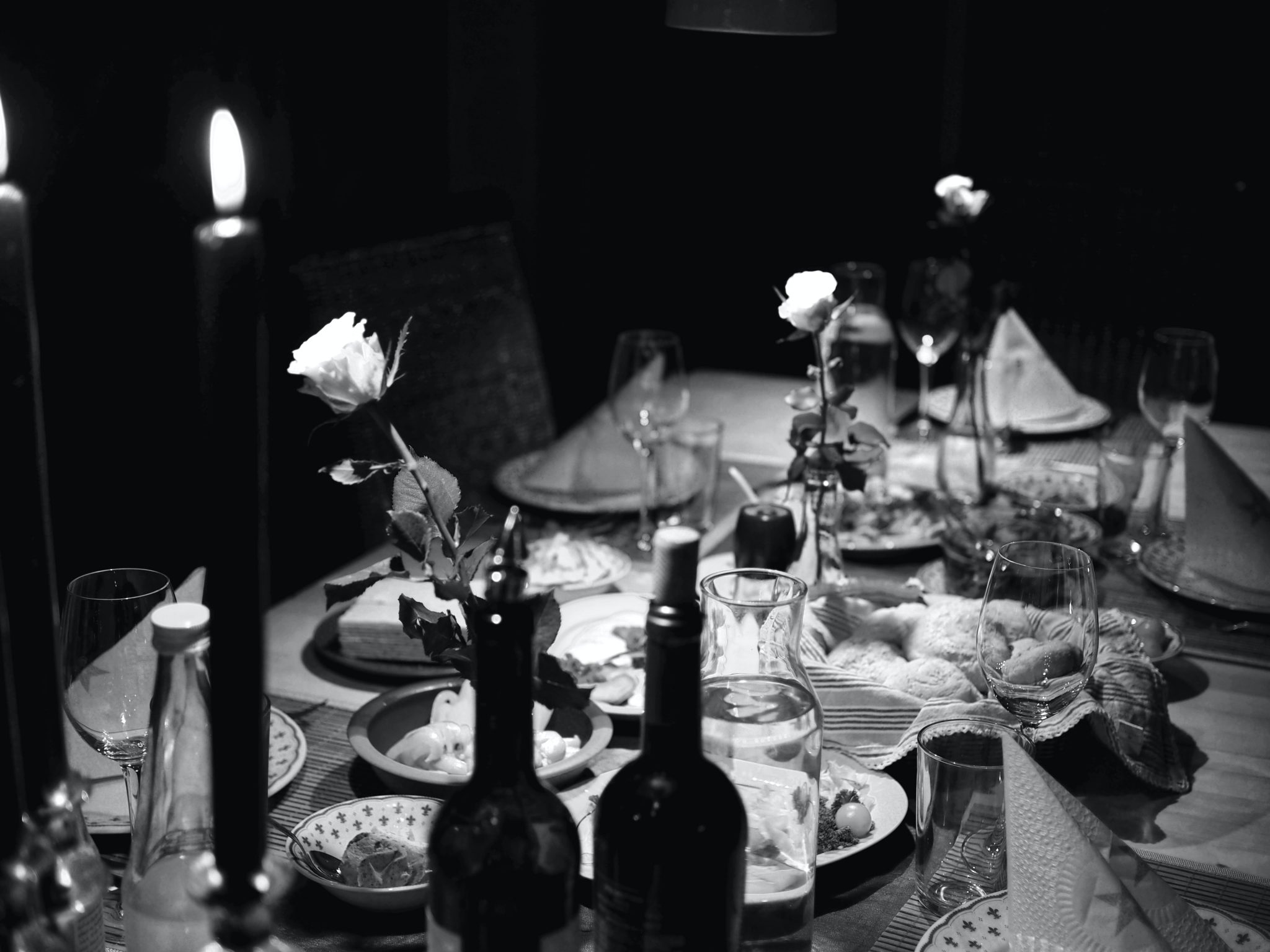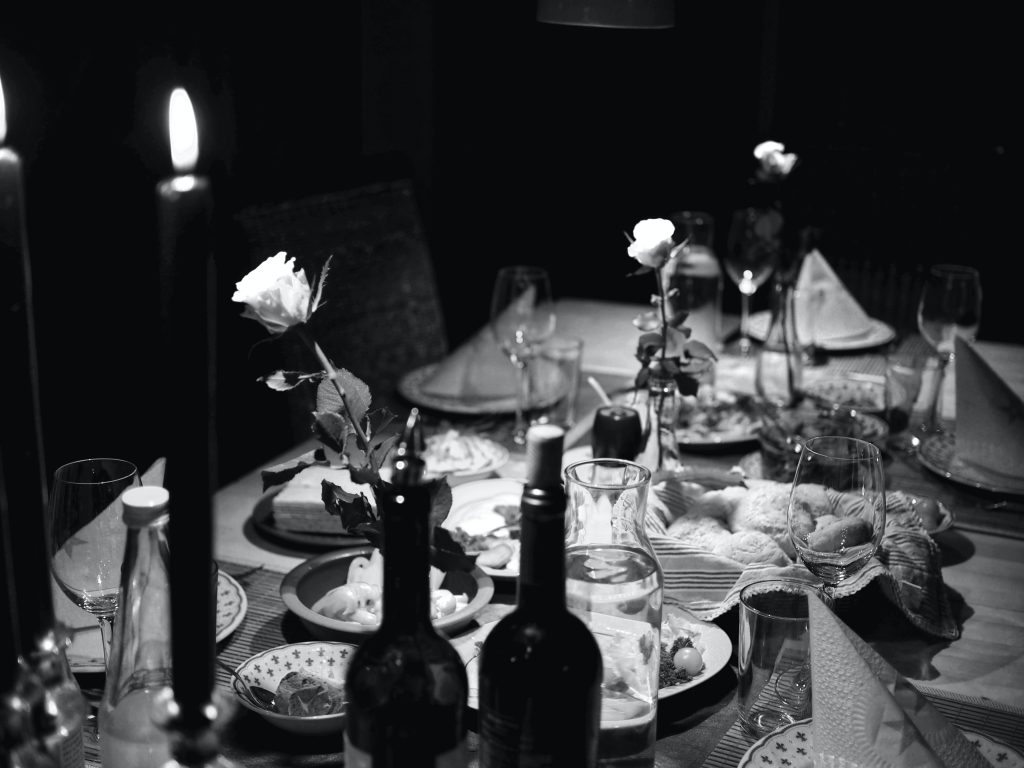 Private Dining Rooms has since 2008 been the most trusted venue finding service for private rooms at London restaurants and restaurant function rooms throughout the UK serving an eclectic range of cuisines.
We can be contacted on on 020 7305 5044.
Alternatively, simply enter the details of your event – date, number of guests, cuisine preference, preferred London location and budget indication together with any specific needs – via our venue finding service page. We will then do the legwork for you and send your enquiry to a selection of venues which we feel are most appropriate for your event who will email you with availability and details of room hire.
Our guide answers questions typically asked when booking private rooms for group dining events in London.